CarlMichaels Transportation


Houston , Texas


Logistics



$1,625
of target $25,000 - $1,070,000




6.5% funded




to go

CarlMichaels Transportation, LLC ("the Company'') - a Texas based limited liability corporation. The company is in its second year of operation, owns two Box Trucks and one Semi Truck, and has zero debt.
The heart and soul of CarlMichaels is driven by Saraya Scott. After working in Corporate America for several years and having to sacrifice many moments with her sons due to her demanding career, Saraya realized a change had to happen quickly. Saraya's passion for the transportation industry coupled with her desire to be present for the important moments in her kids' lives, propelled her to create CarlMchaels Transportation in 2020. Saraya's continued passion is to not only to create generational wealth but to also create opportunities for other single mothers. Saraya has a heart of a lioness and has staked her claim in a male dominated industry and she is taking it by storm!
Transportation was a natural fit for Saraya, which was bred from her passion for prison reform and her love for her two brothers who are incarcerated, Carl Buggs and Charles Michael Scott. Thus, the name "CarlMichaels Transportation '' was born. The establishment of CarlMichaels Transportation will not only leave a footprint in the logistics industry but also support her brothers' fight for justice and create a legacy for her four sons.
The company aims to operate with five to seven trucks. It intends to do this by dealing in the transportation of a wide range of goods using the automated systems of services which help to determine which load is right for the clients. The team is a group of professionals dedicated to service, integrity and reliability holding the goal to provide a safe and reliable service.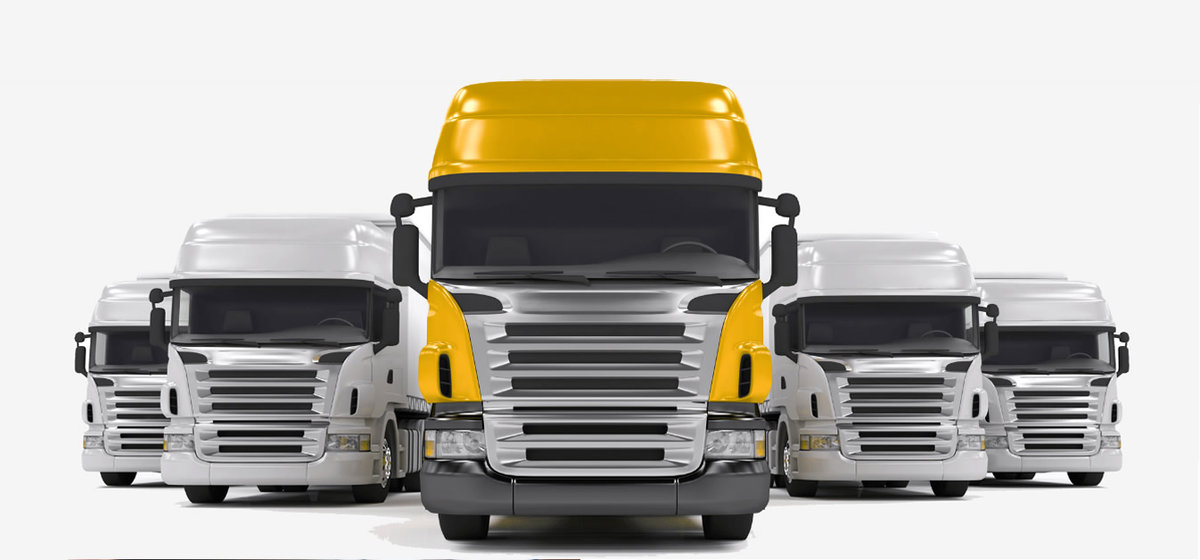 What is Carlmichaels Transportation?

In 2020, Saraya Scott, incorporated this LLC as a single person LLC and an owner operator. Before she started the business, she had lived it. Saraya has operated in logistics for almost a decade and knows the business, from the inside and out. She understands the challenges and has creative ideas to overcome those challenges.
Saraya quickly became favorable with her customers due to her diligence, and willingness to exceed expectations and produce positive results. Within the first year Saraya gained contracts, expanded her fleet and contracted drivers in 2021. With her drive and dedication, Saraya is primed to make CarlMichaels Transportation a major contender in the logistics industry.
Carlmichaels Transportation
strives to be recognized as one of the industry's most valued trucking companies because it abides by its core values mentioned below.
Integrity - We build honesty in our daily routine and accept responsibility for our work.
Respect - We value our relationships in our words and through our actions.
Professionalism - We take pride in our image, management practices, systems and service.
Trust - We practice ethics in every interaction. We are reliable and consistent.
Company Outreach
Our company is passionate about helping people make monumental changes to better their lives. We do this by: Advocating for criminal justice reform and partnering with organizations to improve social justice. Advocating for women suffering from domestic violence and offering support to youth and adolescent groups.
CarlMichaels Transportation has expanded its customer-based recognition by partnering with prominent business leaders. The company has established a strong network with other freight companies across the US. All while, giving back to the community through sponsorships and hosting community events.

CarlMichaels Transportation understands the importance of providing transportation services to people across the globe and is resilient in keeping up with the demands of the industries. CarlMichaels Transportation continues to grow as a company and as an industry leader in the logistics community.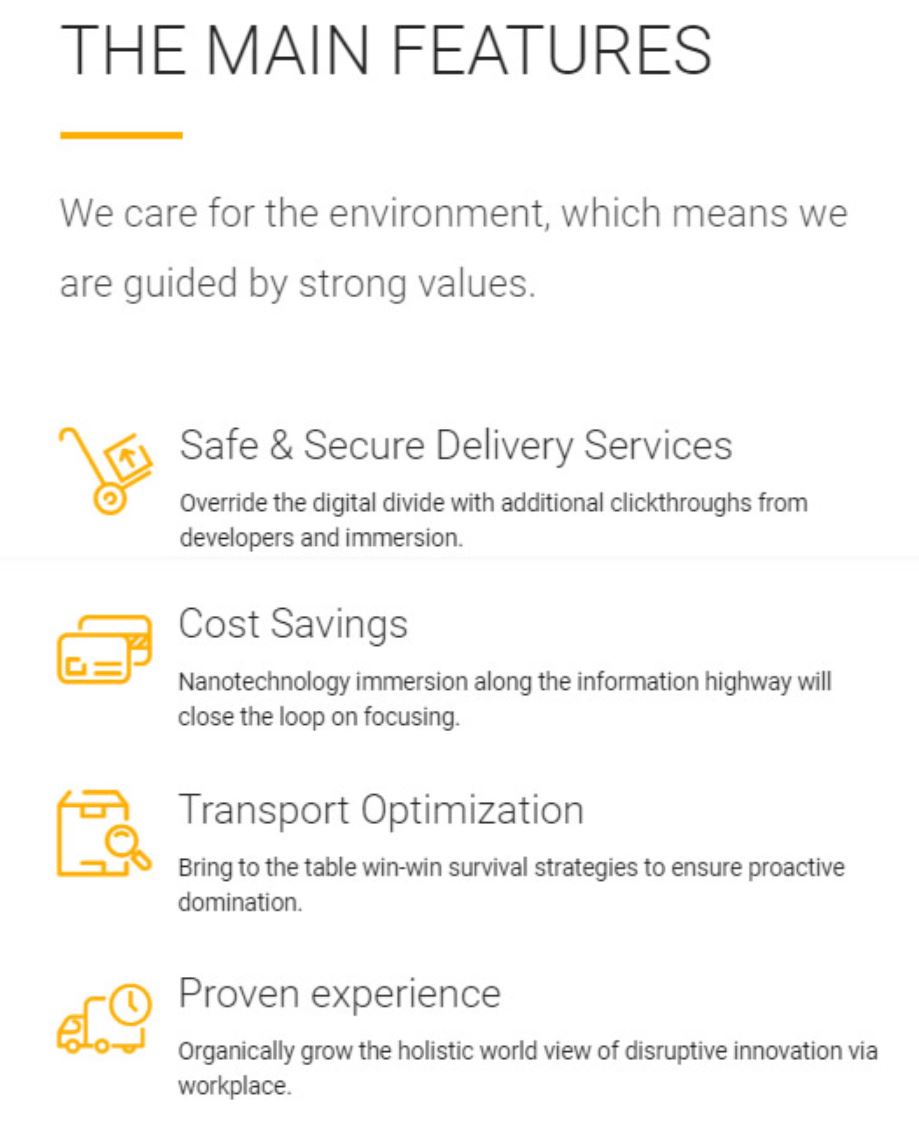 Competitive Environment:
There are many trucking companies in the United States, but there is still a huge gap between demand and supply. It's difficult to get a trucking facility for transportation of goods safely and efficiently. This is where CarlMichaels Transportation steps in, to provide transportation services to a wide range of goods throughout all 48 contiguous states. We have a committed team rooted in a corporate culture, dedicated to service, integrity and reliability.

Our goal is to be recognized as the industry's valued trucking company. We will continue to enhance our second-chance career training, which is tailored to individuals who are looking to become an owner operator, dispatcher, or freight agent and acquire the related skills.


About this Investment:
Through Mr. Crowd, a funding portal registered with the Securities and Exchange Commission and a funding portal member of the Financial Industry Regulatory Authority, CARLMICHAELS TRANSPORTATION offers to non-accredited investors the opportunity to invest up to $1.07 Million (in total) in a company estimated with a current value of $3.75 Million. The use of proceeds will be:
Acquire new equipment, tractors and trailers.
Pursue strategic alliances, enhance our network with drivers and freight companies.
Enlarge our user base and strengthen our brand awareness.
Develop new services and products to enhance our monetization capabilities.
Advance our technological capabilities and mobile app development.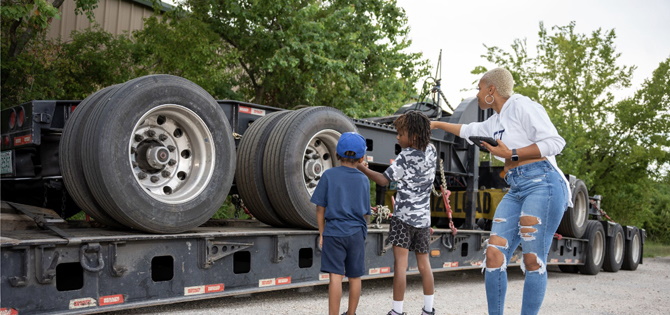 THE FOUNDER

Saraya Scott
- CEO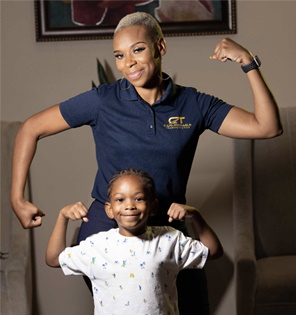 Saraya Scott, originally born and raised in a small town in Gary, Indiana, grew up in a home with her 12 siblings. Saraya's parents taught the vital importance of discipline and hard work. She learned early on that no excuse was good enough to justify her not achieving her dreams and goals. Saraya knew at a young age her future would expand outside of Indiana. Saraya experienced successes and failures throughout her entrepreneurial journey. She was led into the transportation industry and relocated to Houston, Texas While experiencing some expected challenges being new to trucking, Saraya did not allow the unfamiliar territory to deter her from her goals. In fact, she utilized her strengths of strategic processing and creative boldness to guide her through the difficult stages leading to her success. Saraya's initial dedication with fieldwork, physically driving her first truck with her two younger boys at her side is what she lists as major contributing factor. Though commonly viewed as a male dominated industry, Saraya is just at the cusp of what she is sure to be a woman lead force in the logistics and trucking industry. Futuristically, Saraya has already begun to develop the future of CarlMichael's Transportation, with expansion into international brokerage and the CarlMichaels Logistics Education Center. This newly established platform has received an overwhelming amount of interest. CarlMichael's Transportation's mission is to develop an accredited program and build a reliable franchise opportunity for truckers to build wealth under a trusted name in the logistics community.

Business Strategy


Marketing Strategy


Operational Plan


SWOT Analysis



Human Resources


Social Responsibility


Future Plans



Financial Year
Dec-2021
Revenue
$139,908
Cost of Good Sold
$0
Taxes Paid
$0
Net Income
$42,692
Total Assets
$1
Cash & Cash Equivalents
$6,329
Accounts Receivable
$3,250
Total Liabilities
$0
Short-term Debt
$0
Long-term Debt
$0

Risk Factors





Note:


The information provided is a summary only. Please review the full offering documents (Form C) for a full description of the company and offering.



You can cancel an investment commitment until 48 hours prior to the offering deadline.


$1,625

of target $25,000 - $1,070,000


6.5%
funded





to go
$25,000

$1,070,000

$3,750,000

0.66% - 22.2%

Class B Membership Units

Regulation CF

30 Apr 2023

Unit Price

$125.00

Units Offered



200 - 8,560

Units Issued After Offering



30,200 - 38,560

Corporate Profile:

CarlMichaels Transportation LLC

Texas

23 Mar 2020


5718 Westheimer Rd Suite 1000
Houston
Texas 77057
USA


Logistics

Major shareholders: