CEO Space (CEO)


New Port Richey, Florida


Professional Services



$7,700




15.4% target $50,000

25 investors



to go

Company Highlights:
leading

company in world teaching up-and-coming entrepreneurs.

with CEO Space faculty made up of real-world proven CEO's.

solve everything from how to raise capital to growth strategies
About CEO Space International


CEO Space is a leading company in the world teaching up-and-coming entrepreneurs. Through up-close and personal interaction with the CEO Space faculty made up of real-world proven CEO's. These experts are educating from a position of experience, success and helping problem solve everything from how to raise capital to growth strategies, and mindset. Every faculty member has been vetted and researched through a due diligence process that separates CEO Space from every other company. When you become a CEO Space member you will not only be inspired but you will leave feeling both nurtured and empowered.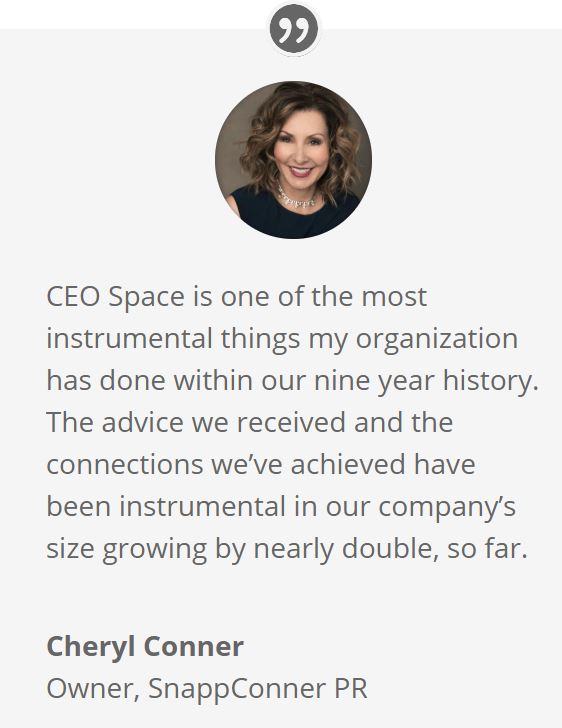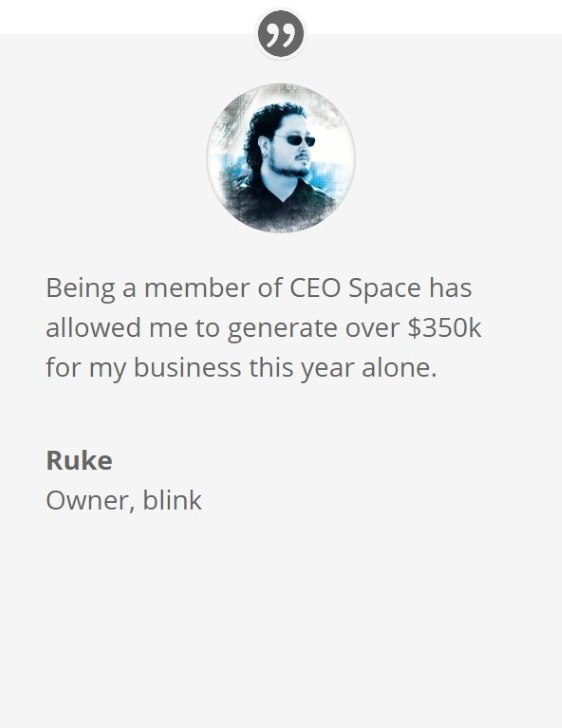 CEO Space International, from 2010 - 2019 has been one of the top ranked business conferences by third-party press:
1. Business Memberships to small business, and professionals, to attend five Business Acceleration Conferences, within unique IP that is transactional versus a seminar model of learning and skill transfer for business owners and professionals. Membership fees are the primary income source into 2020.
2. Additional fees come from sales of products, books, booths at the business Expo, sponsorship fees, and educational film and audio products.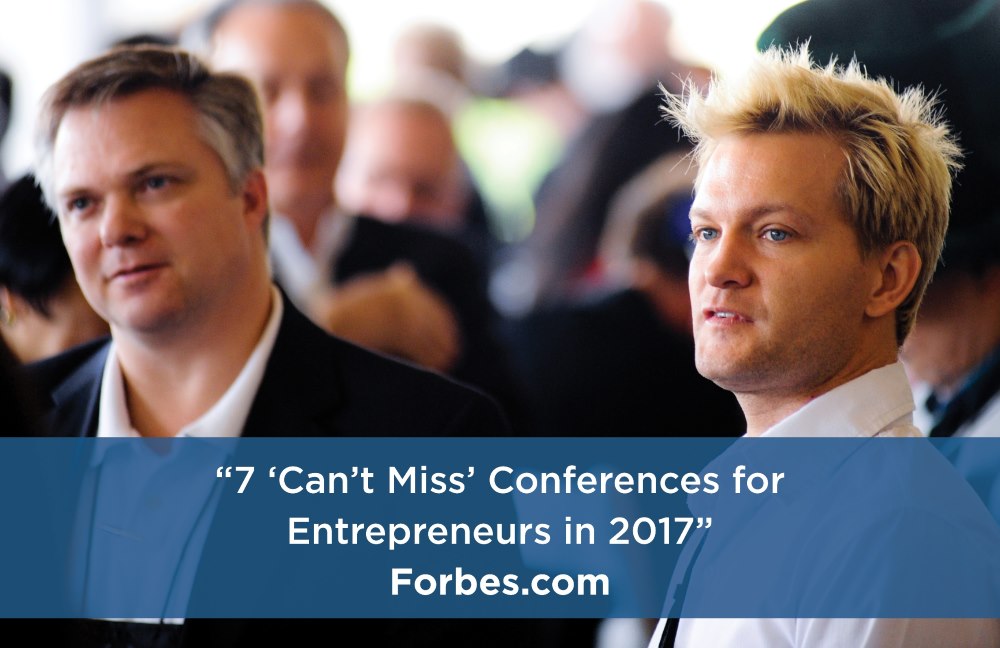 LATENT BUSINESS POTENTIAL:
CEO Space displays a real value market balance sheet with a present negative shareholder account. The following explains how capital defines a positive shareholder account growing profits from the forgoing model which includes work with capital to advance 1,000 City Managers from the present 30. The CEO Space teams will continue to improve and perfect systems to recruit, train, retain, and open new markets across the major US cities.
1. CEO Space owns a content library known as the Entrepreneur Curriculum Library (ECL).
This digital content library contains content to train entrepreneurs on every imaginable subject not presently offered to 1.9 billion entrepreneurs worldwide and 39 million entrepreneurs in America. At $10,000 to film, edit and library into digital achieves a large educational curriculum on entrepreneur studies, the replacement value of the library today exceeds $20,000,000 US. The ECL is carried on company books into goodwill at zero. Capital will permit placing the library in a "for pay" steaming services targeting our core customer market at a subscription price of $150 a month. Over time as anticipated 1,000,000 subscribers to the site, a gross income for this content steaming library made for 5G visuals, potentially earns $150,000,000 in annual revenues, or any fraction thereof. Our own member base of almost 30,000 members will be early adopters as it comes online.
2. CEO Space owns patented issued technology software known as Super Teaching http://www.superteaching.org/.
Millions of dollars has been invested in the development of the Super Teaching software, and thus far as been gifted to the Salt Lake Community College, the Denver Business College, and in 2010 Tony Robbins cut the ribbons for the Super Teaching class room at the University of Alabama. Patents are issued worldwide including China. A division of CEO Space will be opened to license the software to public schools, private schools, as well as government and institutional education classrooms invented for a 5G educational improvement. Super Teaching is carried with zero goodwill and zero on our balance sheets.
3. The existing city system of City Managers for CEO Space has consumed seven figures to create education, training and support.
4.
In 2019 CEO Space was held in Florida. Income was suppressed by back-to-back hurricanes which moved profit making programs into loss programs. Nine months was required to build back the system to break even and profit in July of 2019.
Steady growth is occurring today without capital.
HISTORY OF CEO SPACE


For over 25 years, we have brought together business leaders, investors and entrepreneurs to create an networking environment unlike any other. By developing meaningful, mentor-driven relationships, professionals are able to get the help they need in our cooperative environment. For example, business leaders in all industries frequently report the ease by which they were able to secure needs—from solid business plans to investment capital.

In 2010 CEO Space acquired the assets of IBI Global, a 1991 Georgia based corporation, and Life Success Academy Inc. also a Georgia Based Company, which included all assets of its Business Growth Conferences, its city manager systems, its Entrepreneur Curriculum Library, and its Super Teaching Software. The prior companies were affected by the 2007 crash. CEO Space took over the liabilities of the firm in exchange for the assets to provide ongoing outreach for the service. September Dohrmann invested family assets to business continuity.

In 2010 Berny Dohrmann, the previous owner of CEO Space International Inc. paid $1,385,000 via a promissory note for his ex-wife's half of the share ownership of the prior corporation which he de-registered from 1991 to 2009.

In 2010 the assets were transitioned to CEO Space and the company worked though the challenges to small business owners going out of business in 2010 to 2014 during the brunt of the Great Recession on Small Business.

In 2014 at a low moment of the firm from the Great recession, September Dohrmann reorganized the business model, and in 2017 September Dohrmann became controlling share holder, of CEO Space International Inc.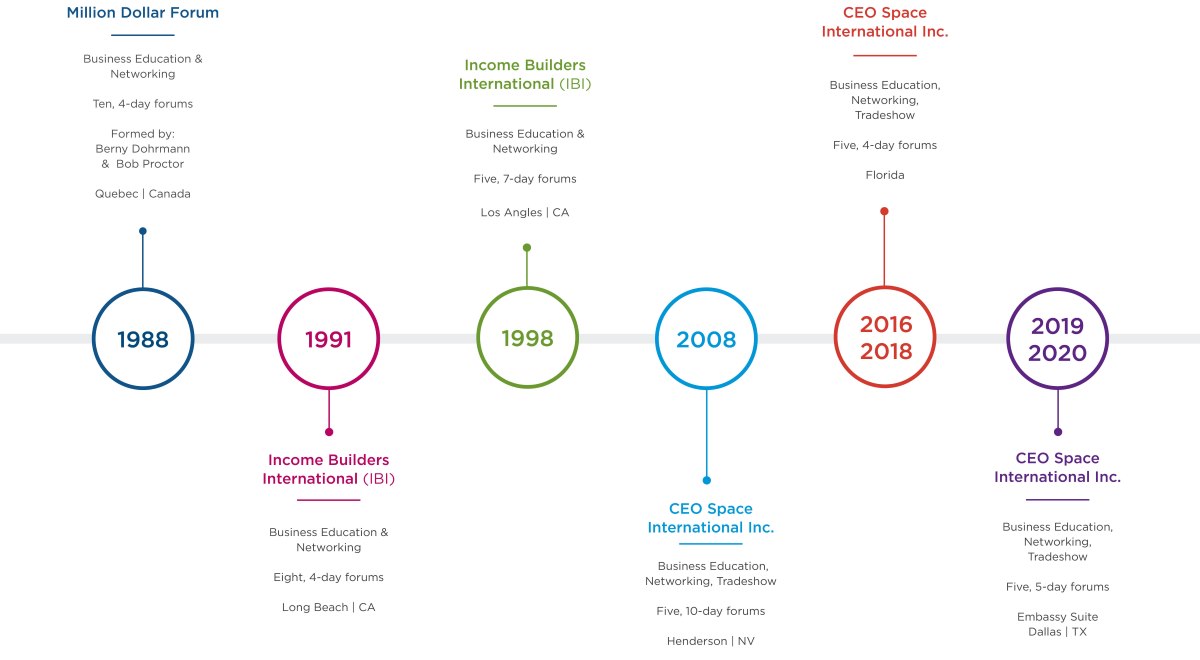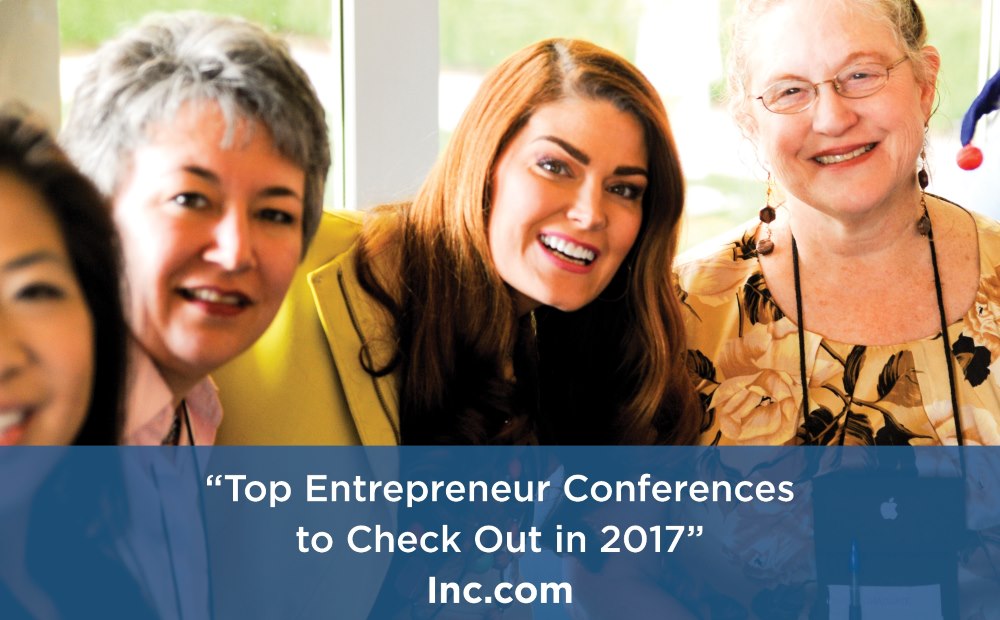 A "must-attend" conference for entrepreneurs, the CEO Space Business Growth Conferences are strategically scheduled five times each year to create a steady pace of growth.

We did it again for 2018! "Must Attend" Business Conference

In 2016, CEO Space was highlighted as one of the top 5 business conferences on Forbes.com and Inc.com. It was also the second year at #1 on Forbes.com

In 2015, CEO Space on the "Can't Miss" list on Forbes.com!

"Must Attend 2013 Conference for Entrepreneurs"- Forbes.com "Can Cooperative Capitalism Succeed?" – Forbes.com

MARKETING PLAN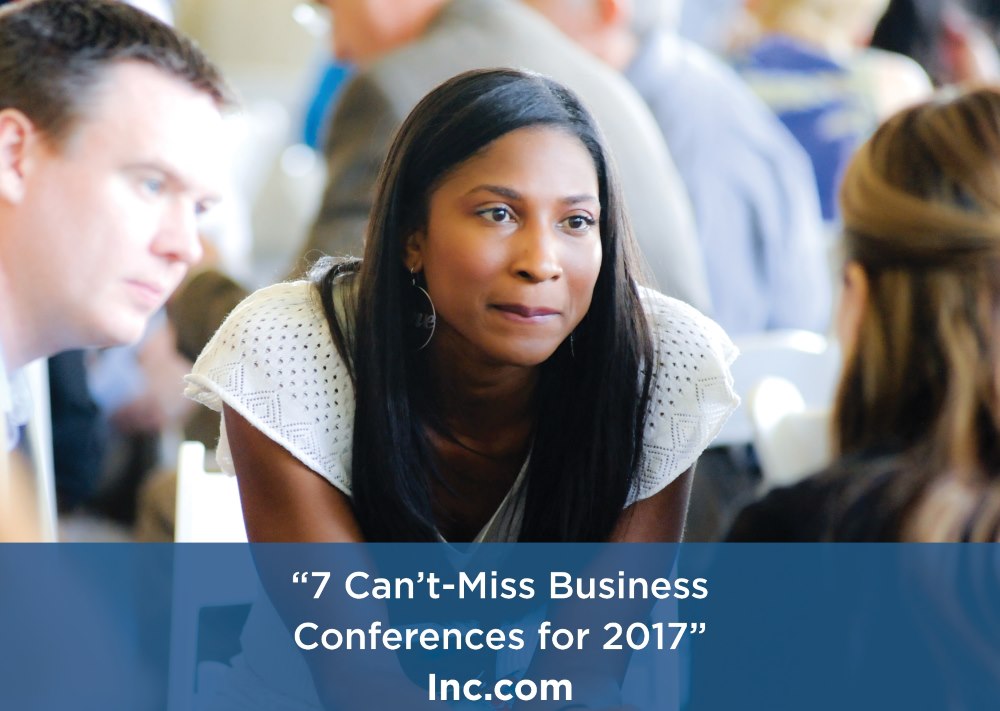 CEO Space has maintained consistent operations hosting Business Acceleration Forums also known as Business Growth Conferences. The marketing is word of mouth from customer referrals inside 50 city clubs operating in communities from London to New York across the United States and Canada. Non-city club referrals are serviced by their closest City Manager account agent or the home office. City Managers are independent contractors.
CEO Space contracts with qualified applicants who are recruited internally and by word of mouth. CEO Space has never advertised or promoted its product to date. At this time the culture in the business owner community is of high goodwill as new city managers are being added organically.
Advertising from capital proceeds via testing will permit target recruitment with prediction and controls for quality and desired incremental growth of ten new CP cities per month in 2020 and 20 in 2021 forecasting 30 a month in 2022 and up to 50 a month in 2023 – 2025.
The purpose of this offering:


CEO Space is raising capital to grow the demand side of its business. The company presently operates approximately 15 city chapters via independent contractors. City Chapters (fee and free models) provide cooperation/collaboration based networking as a sampling of the CEO Space forum for new prospects, and as a free service to members between programs.
Scaling the business with advertising and PR where the larger business community learns about the firm top decade of Press ranking, it expected resources to increase customer staffing for larger growth of the business owner community in very small scaling effect margins. With small volume elevation from advertising in Entrepreneur Inc. Vistage and Forbes, supplemented by PR news articles of CEO Space contributions to the entrepreneur space, two outcomes are anticipated.

CEO

of CEO SPACE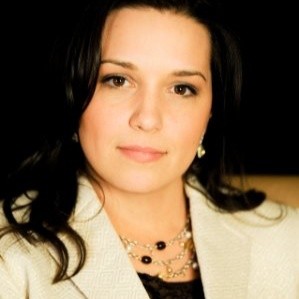 September Dohrmann
President & CEO
September Dohrmann is the current President and CEO of CEO Space International. In what Forbes.com called a "must-attend" for entrepreneurs, the CEO Space Business Growth Conferences are strategically scheduled five times each year to create a steady pace of growth.

For over 25 years, CEO Space International has brought together business leaders, investors and entrepreneurs to create an networking environment unlike any other. By developing meaningful, mentor-driven relationships, professionals are able to get the help they need in a cooperative environment.

Her past positions with the company included Vice President and Chief Operating Officer. In addition to her role as CEO, September serves as the Vice Chairwomen of the CEO Space Board of Directors.

Prior to joining CEO Space, September was a licensed real estate agent and specialized in the purchase and turnaround of distressed properties. Her portfolio of over 2 million dollars was focused on residential properties in the state of Tennessee.

September lives in Tampa Florida with her husband Berny, and her two sons, Daniel and Preston.
Business Strategy


Marketing Strategy


Operational Plan


SWOT Analysis



Human Resources


Social Responsibility


Future Plans



Financial Year
Dec-2018
Revenue
$781,010
Cost of Good Sold
$0
Taxes Paid
$1,554
Net Income
($160,884)
Total Assets
$101,980
Cash & Cash Equivalents
$47,376
Accounts Receivable
$0
Total Liabilities
$1,401,584
Short-term Debt
$416,895
Long-term Debt
$984,689

Dividend Policy


Risk Factors





Note:


The information provided is a summary only. Please review the full offering documents (Form C) for a full description of the company and offering.



You can cancel an investment commitment until 48 hours prior to the offering deadline.


$7,700


15.4%
target $50,000

25
investors




to go
$50,000

$1,070,000

$10,000,000

0.5% - 9.67%

Common Stock

Regulation CF

31 Dec 2020

Share Price

$0.50

Shares Offered



100,000 - 2,140,000

Shares Issued After Offering



20,100,000 - 22,140,000

Corporate Profile:

CEO Space International, Inc.

Florida

10 Sep 2009

256-850-4700

1324 Seven Springs Blvd #343
New Port Richey
Florida 34655
USA


Professional Services

1

Major shareholders: