Company Highlights:
Profitable in past two fiscal years

Revenue grew 57% in 2018

Creating connection in our communities

Replaced traditional city newsletter with a full-featured, full-color news magazine

About Connection Publishing


Connection Publishing is a community magazine company that partners with cities to replace the traditional city newsletter with a full-featured, full-color news magazine. We partner with the city to become their official magazine where we carry their official city news and add fun and engaging human interest stories from the local community. We highlight outstanding students, local hiking trails, recipes, restaurant and business spotlights, and local history in each month's magazines. This provides a hyper-local magazine for the communities we serve while also providing a source for local businesses to advertise their products and services.

We are now expanding and opening new city publications. The popularity of our magazine has been tremendous and we are looking at serving more communities that would benefit from our magazines and communication tools. Cities love the medium we provide them so they are able to communicate effectively with their community. The magazine is also unifying and a source of pride to the community because many of the articles are written by community members. We would love to add your city to our list and serve your community.

Nature of Business
Connection Publishing's founders, Melissa and Ryan Spelts, set with an initial goal to create more connection in their lives and the lives of their community. Cities struggle to effectively communicate all that they are working on and accomplishing for their constituents. Today's communities also struggle to form a sense of "community" as community members often feel alienated and don't even know their neighbors. By having a place where people can turn so they can learn about the good that is happening within their city and with their neighbors, community connection occurs. Our magazines are a partnership with the cities they serve and they are primarily funded by local advertising dollars, saving the city money and man hours.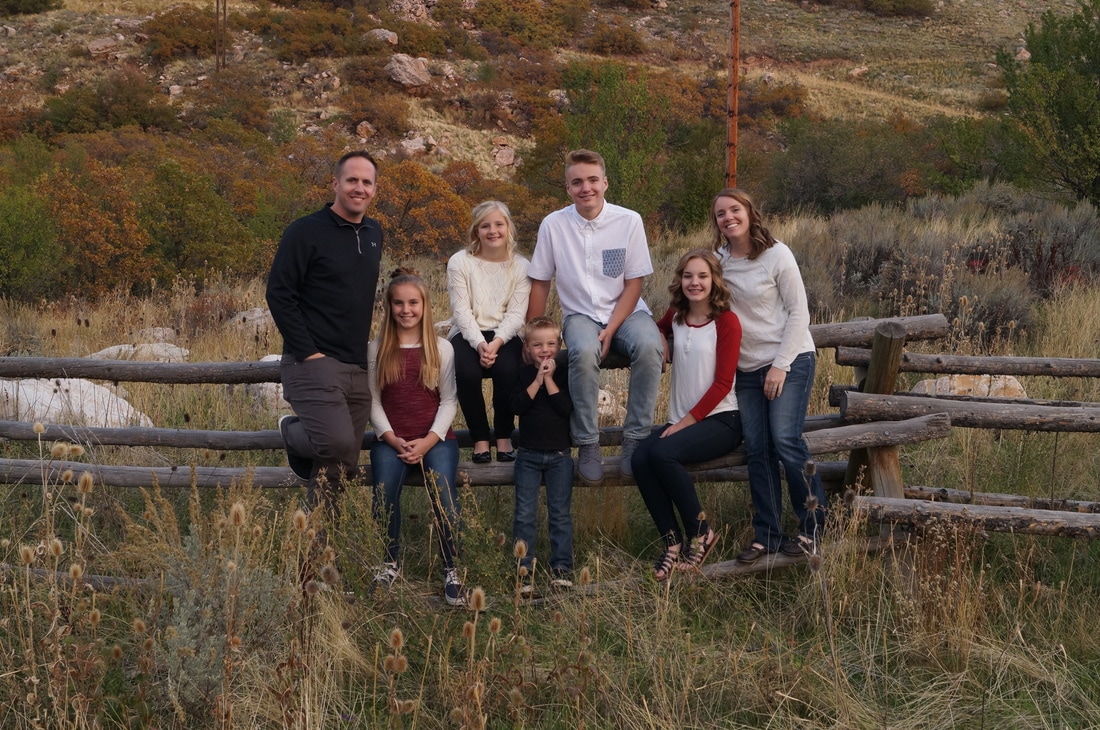 Ryan and Melissa have lived in North Ogden for 10 years. They moved to Utah and settled in North Ogden in 2009. What a great find! In 2015, facing a change of jobs, Ryan really wanted to be part of creating something good and lasting, while also growing an organization that he could be proud of. Ryan and Melissa hatched the idea that it would be fun to create a new magazine for their community, which they have grown to love, and they founded Connection Publishing.
Our five-year plan of attack:


We plan to develop a process to be able to handle many more multiples of magazines. This will include a design, writing, social, and web development staff and sales force, along with a plan to systemize and standardize our design and content principles.

In 2019, we plan to maximize the four magazines we currently have and get each of them to more than $20K + in revenue each month.

In 2020, we plan to open two additional magazines. We have had other cities approach us but we will also start seeking out additional partner cities. We will also offer licenses to independent contractors to go and land cities and operate their own magazine that we fulfill for them.

In 2021 we plan to open five more magazines.

In 2022 we plan to open nine more. This will give us a total of 20 publications.

Along the way, we will develop a master plan on how we can fulfill for individual licensees each publication with a personalized approach and a companion website and social media presence. We will also continue to develop social media presence in each area we serve by attempting to be a positive source for local information and news.
Our Portfolio of Magazines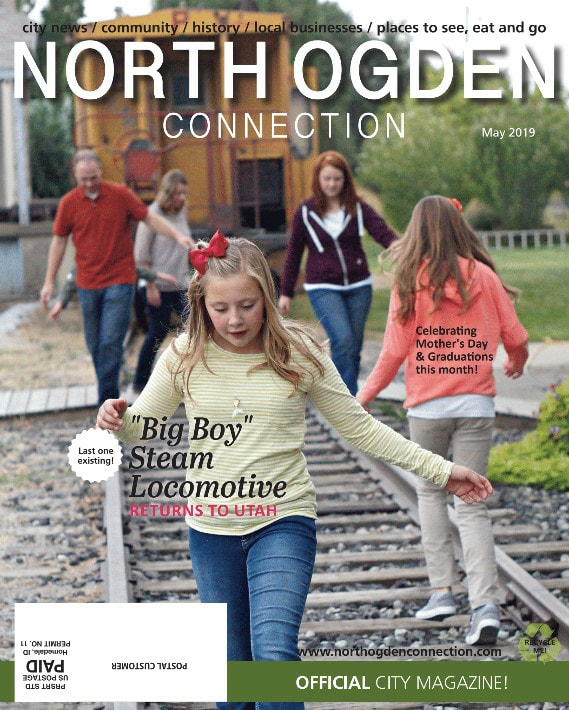 This magazine serves the North Ogden City and include news and information for North Ogden. This was our first magazine.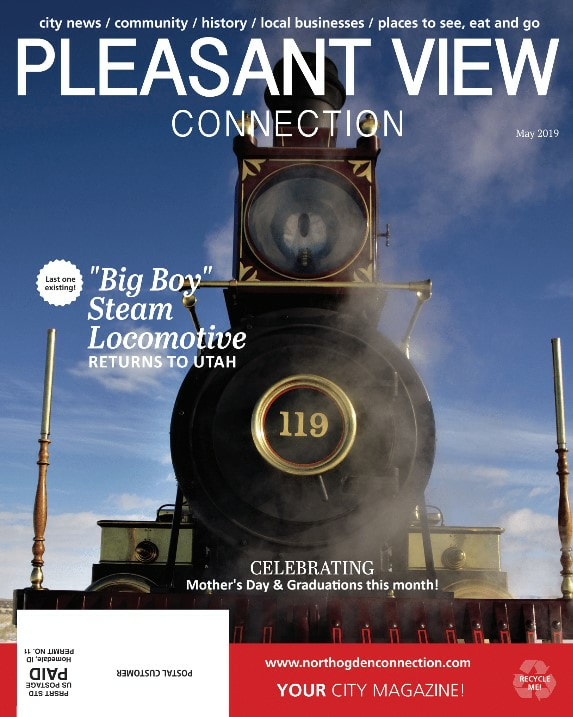 Pleasant View Connection magazine connects you with informative and inspiring stories happening in the city.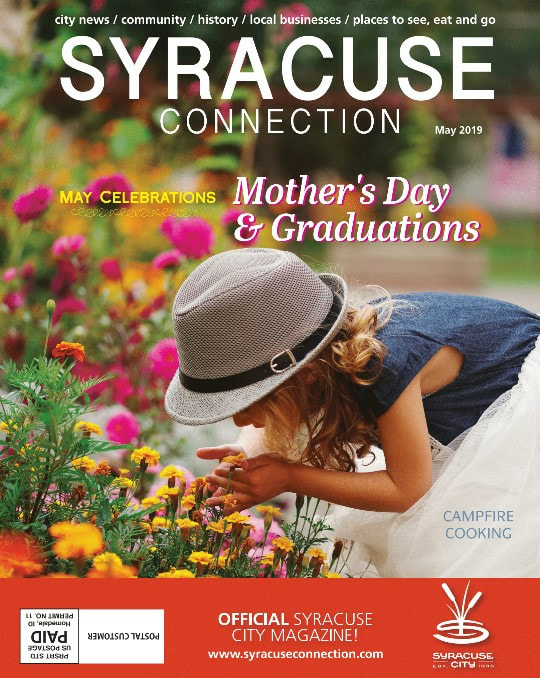 Syracuse Connection captures and tells the stories of Syracuse past and present. We highlight the good in the community and limit our stories to positive and uplifting information that can benefit our readers.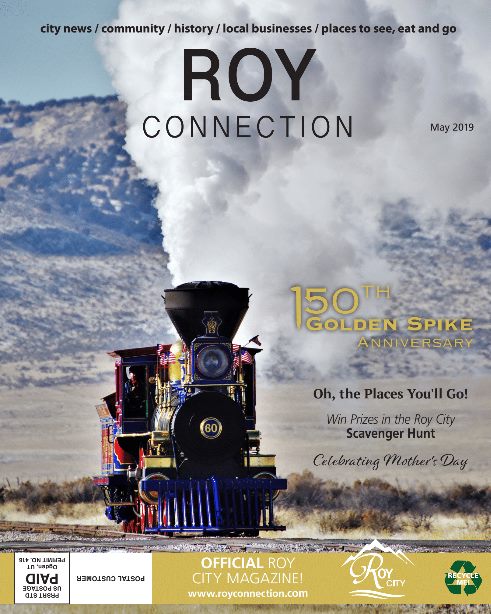 Roy Connection is our newest magazine and it includes news and information for the city and human interest stories about the community.
Customers We Serve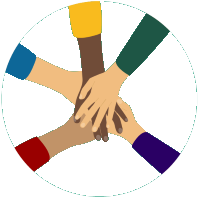 Community: Community members benefit by being in the know. City news and information is a key part of our magazines. We also offer additional content that help bring unity to our cities. In years gone by, people used to feel connected to their neighbors. Often, folks would sit out on their front porch and visit with passers by and that is how people stayed in the know. Today we often open our automatic garage door and pull in closing it behind us. We struggle to find unity as communities because we lack connection. Though the world has changed, we can still feel connected to our neighbors and our magazines help create that connection. People are in the know and they get to see the positive stories of their neighbors. Plus, they can contribute to the publication if they are so inclined which further gives them the feeling of connection. We highlight calendars of local events and fun things to do. We highlight local businesses, historical sites and stories and highlight top performing students. We write about local outdoor activities and community submitted recipes, positive stories of the local community, local history, local community highlights and any interesting story that makes a community great.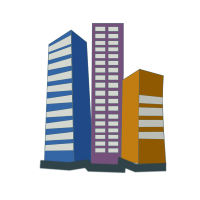 Cities: City governments are given a medium to communicate their accomplishments and to partner with a privately owned publication that takes most of the financial obligation and a majority of the personnel man-hours in assembling and publishing a city newsletter. They are given a better format and a better way to communicate their news and information to the community.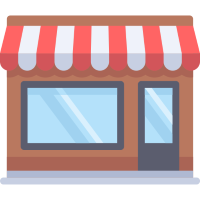 Businesses: Local businesses are able to benefit from having a way to connect with the community through a local source that encourages and promotes a feeling of home that we all crave. From as little as $200 a month to $1500 a month for a premium advertising spots, we offer advertising contracts at 3, 6, 12 and 24 months, with discounts up to 20% for longer term agreements. We also publish our magazines digitally which increases the impact the ads have for our business partners.
Mission Statement and Core Values

WE CREATE CONNECTION
Our goal is to create connection within each community we serve. We are the premier outsource platform for cities to communicate with members of their community through a custom magazine, website and social media platforms. We publish positive focused content on behalf of our city partners.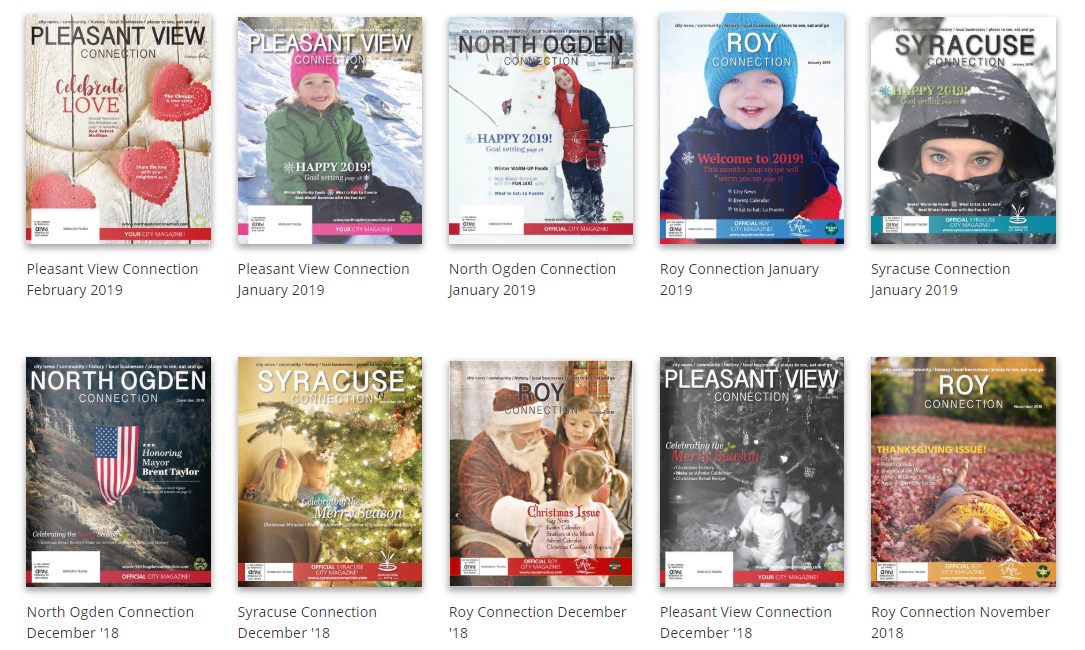 Market Analysis

Print advertising has long been a great way for local businesses to reach a target market for a reasonable cost. The key to local marketing is to be part of something that has a high level of engagement and community tie-in. Though some forms of print media have struggled in recent years, hyper-local news publications like our magazines have made great strides in smaller communities across the nation. The following are some examples and competitors.

N2 Publishing was started in 2004, reaching around $300,000 in sales in 2005 and over $126 million in 2016. They have over 800 communities for which they currently produce magazines and they are currently offering franchises nationwide. They do not offer official city news magazines.

Best Version Media is another locally focused magazine company that has seen tremendous growth over the past 10 years. They focus on a direct sales approach of hiring independent sales people to sell advertisements in their publications. They often focus on teaming up with HomeOwners Associations for high-end affluent communities.

Locally here in Utah, we have HomeTown Values magazines which have provided a local advertising source for most of the Wasatch Front for the past 20 years. They are 100% advertisements and are viewed as coupon books.

We are positioning ourselves as a perfect combination of hyper-local content driven magazines that also provide an opportunity for cities to better communicate and for businesses to advertise.

We have been approached preliminarily by multiple cities expressing interest in what we are providing for our communities. Our growth for cities has been 100% organic. We have never had to reach out to a single city other than our first; cities have approached us. Our projection is that there are 20 cities in Northern Utah alone that would fit our model and would benefit from having our publication represent their city. We are poised for great growth as long as we can put together the right team and systems.

Trend Towards Electronic and Social Media
With the changing times and communication moving more and more toward electronic sources and social media, we offer our content through any source that our potential readers might want. We publish all of our content for each city in a print magazine (still our most powerful source), a digital magazine (for a magazine experience on a tablet or computer), and a mobile responsive website which we then co-promote content and contests through social media platforms. This way, our readers can consume our content and be exposed to our advertisers in any way they prefer.

Connection Publishing Founders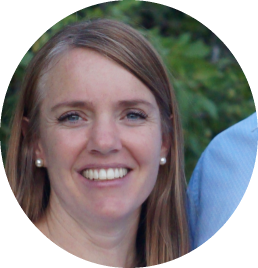 Melissa Spelts
Owner

Melissa is the creative mind behind our content and social media accounts. She loves history and photography. She has been featured on about 90% of our covers and is one of our main writers. She writes our history stories and recipes and also manages our social media pages.
In addition, Melissa is also the city liaison and oversees gathering community information. She also works the schools as we honor students of the month.
Ryan Spelts
CEO

Ryan Spelts is a 20-year sales and management veteran. He is also a writer, a big picture thinker, and a self-taught graphic designer. Ryan also handles the finances and hiring and training staff.
Ryan has a unique ability to drive sales and build relationships having run sales forces and small companies leading them to growth and expansion. He was responsible for a recurring 3.5 million in annual sales at his last company and managed a 4% budget for the organization and a sales team of six region managers and about 50 sales people. As of September 2017, Ryan started working full-time for Connection Publishing.
Team Members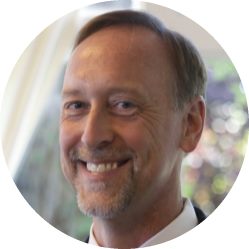 Russ Starker

Russ started in the Air Force for 17 years. He then became a business broker for 20 years. He now works part time for us in a sales capacity.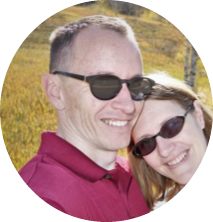 Jeremy Poorte

Jeremy has a 20-year career in Retail Management working for companies like Family Dollar and Savers. He most recently worked as a store director for the Salvation Army Store in Ogden, UT. He is married and has a grown daughter. Jeremy is also a professional photographer and president of the local camera club.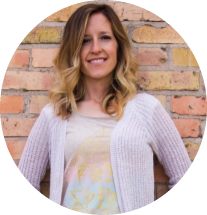 Melinda Hortin

Melinda came to us after being out of the workforce for several years while raising her three children. She started off helping with some administrative activities but yearned for more education and challenge. She moved into sales and is currently our top sales person. She also thrives on video and is our Social Media Personality for each magazine.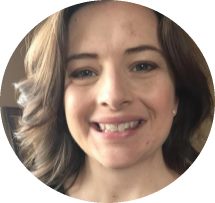 Kristina Case

Kristina has 15 years of Graphic Design experience, with most of her career spent in magazine layout roles. She is responsible for the overall design and layout standards that we follow. She is also the lead designer on North Ogden, Pleasant View, and Syracuse magazines.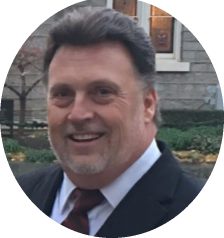 Robert Dodd

Robert Dodd is a graphic designer who started with us as an ad designer and has become our newest layout designer. He lays out the Roy Magazine monthly.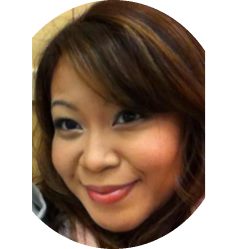 Abigail Rigby

Abigail has four years of design experience and volunteered to help create ads for us to get more experience. She is very creative and has an ability to come up with unique ad designs that advertisers love.


Business Strategy


Marketing Strategy


Operational Plan


SWOT Analysis



Human Resources


Social Responsibility


Future Plans



Financial Year
Dec-2018
Revenue
$305,370
Cost of Good Sold
$36,318
Taxes Paid
$726
Net Income
$25,453
Total Assets
$22,064
Cash & Cash Equivalents
$770
Accounts Receivable
$21,294
Total Liabilities
$34,922
Short-term Debt
$34,922
Long-term Debt
$0

Dividend Policy


Risk Factors





Note:


The information provided is a summary only. Please review the full offering documents (Form C) for a full description of the company and offering.



You can cancel an investment commitment until 48 hours prior to the offering deadline.


$200


2%
target $10,000





to go
$10,000

$107,000

$2,400,000

0.41% - 4.27%

Membership Units

Regulation CF

31 Dec 2020

Unit Price

$1.00

Units Offered



10,000 - 107,000

Units Issued After Offering



2,410,000 - 2,507,000

Corporate Profile:

Connection Publishing, LLC

Utah

5 Jul 2016

801-624-9652

163 W. Lomond View Dr.
North Ogden
Utah 84414
USA


Media

Major shareholders: