GEMSS North America (GNA)



Mobile, Alabama


Healthcare



$1,600




1.6% target $100,000

12 investors



to go

Company Highlights:
Successful in penetrating the US market. Nearly 300 C-arms sold.

Attracted a nationwide network of 73 independent dealer organizations for distribution and customer service in all 50 states and Puerto Rico.

Established its administration, sales, technical support and service center in the strategic port city of Mobile, Alabama.

GEMSS North America is on the way to the best year in the history of GEMSS in the US.


Plans to establish a development and manufacturing center in the US

About GEMSS North America

GEMSS North America Inc. is the fifth largest manufacturer of mobile surgical C-arms in the US market. C-arms are fluoroscopic imaging devices, which are primarily used for surgical procedures in orthopedics, urology, pain management, interventional radiology, cardiology, vascular surgery and many more medical applications.
GEMSS North America Inc. is an Alabama C-Corporation. The company was formed in December 2013 and registered on March 14, 2014. GEMSS North America Inc. was registered with the FDA as an initial importer on November 26, 2013 and imports medical imaging devices from GEMSS Medical Systems Co. LTD in South Korea, as their exclusive distribution partner in North America. Traditionally, new C-arms were only available direct from the major manufacturers, GE, SIEMENS and PHILIPS, and very expensive. The only lower priced C-arms (from independent X-ray dealers) were used/refurbished units of the same brands. With a disruptive strategy, GEMSS now offers NEW high-quality C-Arms competitive with the major brands through independent X-ray dealers nationwide, creating valuable price savings for users and new profit opportunities for X-ray dealers. GEMSS C-arms have a price advantage, often surpass competitors' performance and strategic alliances with 73 independent dealers including MXR/SourceOne and the HENRY SCHEIN organization representing a commission only sales force of over 600. Legacy brands, such as General Electric, Siemens, Philips and Ziehm sell their products directly to the end-users. GEMSS North America Inc. gained rapid access to the US market because of our genuine care for and attention to customer needs, impeccable service, and products that are equal or superior to competitors' equipment.


Our Advantages
GEMSS C-arms are known for their outstanding image quality, which is achieved while using lower X-ray doses due to our unique imaging processing software and image collimation system. GEMSS C-arms are sold with a 2-year warranty which is the best in the market. The prices of the GEMSS C-arms are substantially lower than those of our competitors. Price advantages are very important to smaller hospitals and clinics. Wherein lies our success; an affordable price, paired with excellent quality and performance and our unique features.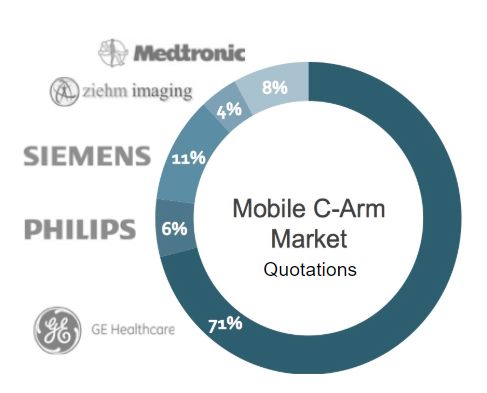 Source: What's New in the Mobile C-Arm Market, by Jamie Dildy, BS, R.T.(R)

Our Plan
Having established a foothold in the USA with nearly 300 C-arm systems in use, GNA is now ready for the next step and the establishment of our USA development and manufacturing center. Based on the success of our current C-arms, GNA has begun the development of an even more versatile design that will not only increase functionality and meet the demands of various surgical protocols with one system but increase manufacturing efficiencies and margins as well. The new system is unique in the market. Because of these innovations and the prestige of the "Made in USA" label, GNA plans not only to supply all North and South America but, soon, all GEMSS customers worldwide although the effects of this wider market are not reflected in current projections. Our strategic location in Mobile, AL provides efficient logistics for global distribution.

Competition
GEMSS competitors are General Electric, Siemens, Philips and Ziehm. GEMSS's products are very competitive in terms of functionalities, image quality and lower X-ray dose, Furthermore, GEMSS maintains a strong price advantage.

Most hospitals have long standing relationships with well-known companies like GE, Siemens, Philips and Ziehm. Bigger hospitals are not inclined to buy a product simply because of its low price. Administrators are disinclined to purchase an unknown product that may jeopardize their position at the hospital. The safe choice will be a well-known product, without regard to price. However, as more and more facilities feel the constraints of diminished reimbursements more opportunities for GEMSS are created. Recently, GEMSS won bids over all other legacy brands during on-site evaluations at a major hospital, which has offered to be a luminary site for GEMSS products. Still the need for aggressive and continuous marketing and branding efforts cannot be overstated. The more people hear of GEMSS and realize the quality and price advantage, the more we will be able to effectively compete against the industry leaders.
Our goal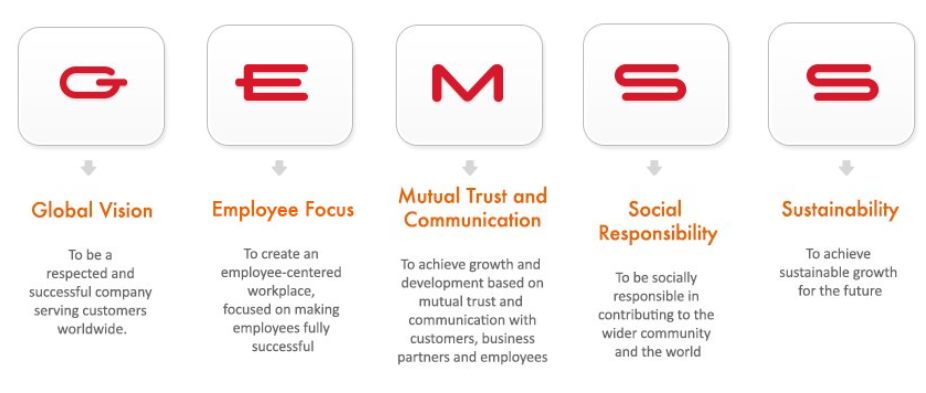 Our Achievements
The Global Strategic Business Report states:

A new company entering into the US market has to compete head on with already well established players. The company's entry into a market and its future growth is a long-term process requiring enormous investments in terms of time, money and commitment. A company's goodwill and trustworthiness plays a decisive factor in the acceptance of its C-arms in the market. Since Mobile C-arms are used in critical medical procedures, hospitals and clinics are hesitant to purchase equipment from any lesser known suppliers. Therefore, hospitals tend to favor a supplier they are familiar with and are confident of the equipment's quality and reliability.
In spite of this GEMSS has already sold nearly 300 C-arms in the US market. GEMSS North America, Inc. has all of its prerequisites in place and has established its administration, sales office, technical support and service center in Mobile, Alabama – everything in one convenient location. All of the "legacy brands" sell their products directly to end-users. GEMSS North America Inc. uses a nationwide network of independent dealer organizations with long-term loyal customer relationships for distribution and customer service.




A Nationwide Brand Awareness Campaign
With increased funding, GEMSS North America, Inc. will begin a nationwide brand awareness campaign that highlights the excellent performance, quality and reliability, as well as, the affordability of GEMSS products. Management sees this as a priority in our marketing activity. It is vital that potential customers become aware of the GEMSS name. They will no longer have to choose between a GE product that costs a fortune or used equipment that often fails shortly after purchase. As the word gets out that there is another player in the market; one that performs as good as or better than the well-known brands on the market; offering NEW state-of-the-art C-arms with a 2-year warranty at approximately the same price as a refurbished product the GEMSS name will grow and soon all price conscious, savvy doctors and administrators will be looking to GEMSS to fulfill their C-arm needs. A nationwide brand awareness campaign of this size is expensive and one of the three main reasons for this Reg CF campaign and follow-on Reg A+ (Mini-IPO) to raise the funds.

In the relatively near future, GEMSS' plans for a development and manufacturing center in the US will mean that GEMSS products for sale in North, Central and South America will be assembled in the USA, eliminating shipping costs from Korea and the risks of damage while in transit. Based on the success of our current C-arms, GEMSS North America, Inc. has begun the development of an even more versatile design that will not only increase functionality and meet the demands of various surgical protocols with one system but increase manufacturing efficiencies and margins as well. The new C-arm system is unique in the market. No other manufacturer has anything similar. Because of these innovations and the prestige of the "Made in USA" label GEMSS North America, Inc. will not only supply all North and South America but, soon, all GEMSS customers worldwide. Our strategic location in Mobile, Alabama provides efficient logistics for global distribution.


Our Products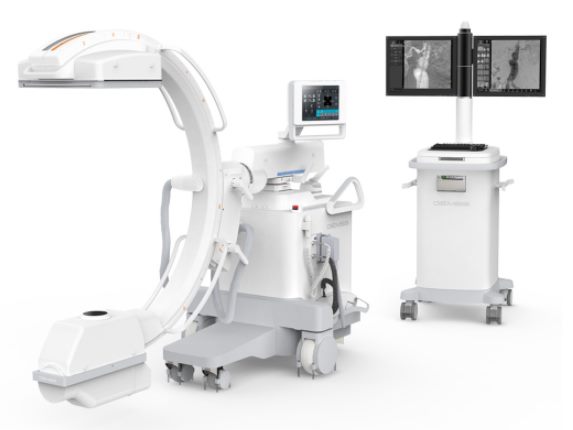 SPINEL 12HD
Superior Image Quality
Designed for Optimal Efficiency
User Convenience
Enhanced Radiation Safety
Expanded Applications Support
As surgical imaging demands more functionality and improved clinical applications the SPINEL 12HD delivers in every detail, from its superior image quality and ease of operation to its advanced engineering and attractive modern design. The SPINEL 12HD features a 15.3" Dynamic Flat Panel Detector which produces the highest quality images possible with no distortion and minimized exposure to unnecessary radiation.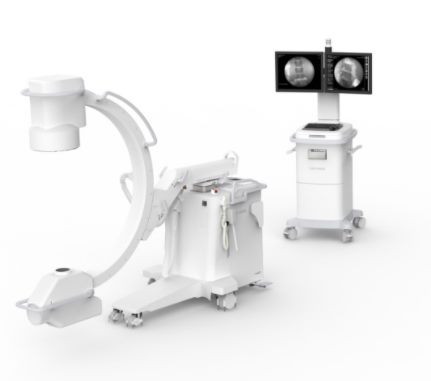 SPINEL 3G
Excellent Image Quality
User Convenience
Lowering Dose
Smart Features
Custom Applications
The rapidly changing Surgical Imaging market demands increased functionality and improved clinical applications, and the SPINEL 3G high performance surgical C-arm delivers in every detail, from its highly-attractive, modern appearance to its advanced engineering. Additional sub- handles and a minimized footprint; intuitive pictographic UI; superior image quality from the smallest detail to L-spine lateral projection AND lower dose, these are just a few of the advances of the SPINEL 3G.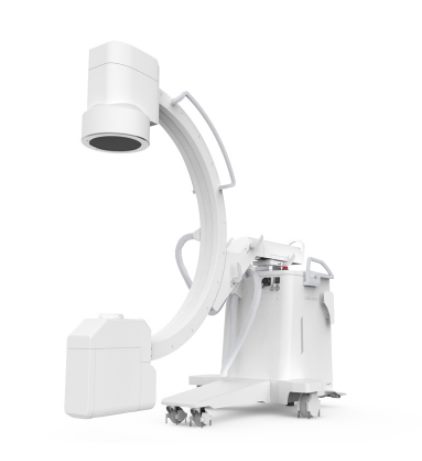 KMC-650
Superb Image Quality
Workflow Efficiency
Easy to Use
Reinforced Safety
KMC-650 is a compact and economic C-arm system for applications in neurosurgery, pain management, emergency room and orthopedics. With its high-resolution CCD camera, this system will provide users with optimal image diagnostic environments by supporting detailed and clear images. Its (ergonomic) design focusing on users' convenience will maximize the efficiency of surgery environments.


The US Market
The US medical imaging market is arguably the most important imaging market in the world. The requirements with regard to performance, effectiveness, features and safety are different in the US than in other countries. GEMSS North America, Inc., in cooperation with the GEMSS engineering team in Korea, modified the products to make them practical and operational in America. All GEMSS products are US FDA cleared.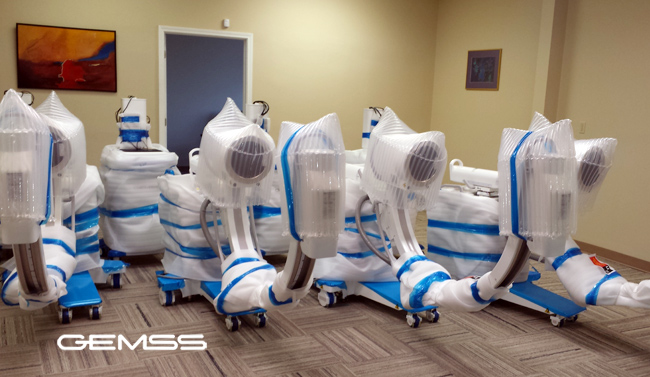 GEMSS North America, Inc. has ambitions to compete with the long established brands even more vigorously in the future. GEMSS Medical Systems Co. Ltd.'s engineering team will continue to develop innovative new products. GEMSS North America, Inc. will work to convert products to new industry trends and apply cutting edge technologies into its future product line. Medical imaging devices consist of very specific components, such as the image receptor which can be a dynamic flat panel receptor or an image intensifier. There is also a rotating anode X-ray tube. Every manufacturer buys these components from highly specialized companies such as Toshiba, Thales or Varian. Additionally, there is the high voltage generator. GEMSS North America, Inc. is working closely with a respected X-ray generator developer to complete a technical solution for a high power C-Arm that is capable of generating up to 30 Kilowatts of power from any ordinary 110 Volt wall outlet. GEMSS North America, Inc's. C-arm will be the first and only high power C-arm in the world to have such a generator.


Making the Future with Passion

Our goal is to be one of the most successful, respected and socially responsible companys to develop and distribute state-of-art medical devices globally. We strive to introduce innovative products to customers and to lead the development of the Medical Imaging industry. We are passionate about designing and developing the world's best medical devices. This vision unites us as a team each and every day and is the hallmark of our customer-driven culture.


Our Team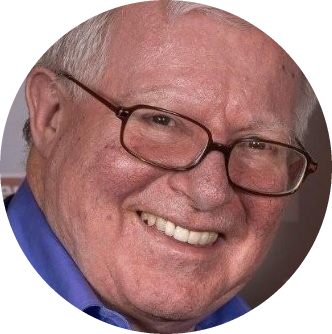 Bruno Wuest
Executive Chairman

Mr. Bruno Wuest, the founder of GNA, is a native of Switzerland, who came to the USA in 1990 (now a permanent resident). He is educated in Switzerland where he earned a degree in mechanical engineering and later MBA. His experience is in the design and manufacturing of electronics and medical devices. Mr. Wuest is self-employed since he was 23 years old. He joined the organization on December 16, 2009 (then COMED Medical Systems) and formed the GEMSS North America organization in 2011. He is very experienced in start-up ventures.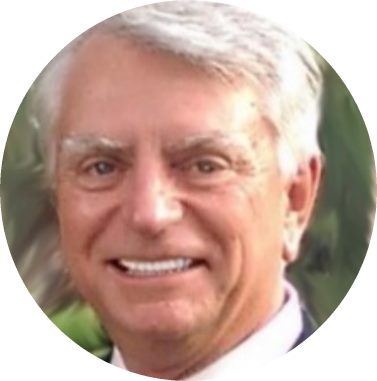 Gary L. Kohler
President & CEO

Mr. Kohler has degrees in communications, marketing and business. He has held executive and/or ownership positions in broadcasting, sales, advertising and medical imaging development/manufacturing companies. He has extensive experience in sales and marketing. Mr. Kohler began working for GNA (then COMED), as a consultant in 2010, for the creation and/or completion of marketing materials for the U.S. He joined GEMSS North America, Inc., full-time, in January 2015, to develop corporate identity, branding and marketing strategies. He has been responsible for the execution of the company website, print media and promotional materials. Mr. Kohler developed the "Customer Qualification Program" and solicited new dealers and enlarged the Key Dealer Network to the current 73 accounts. In addition to CEO responsibilities Mr. Kohler manages new dealer qualifications, existing dealer communications and sales training and support.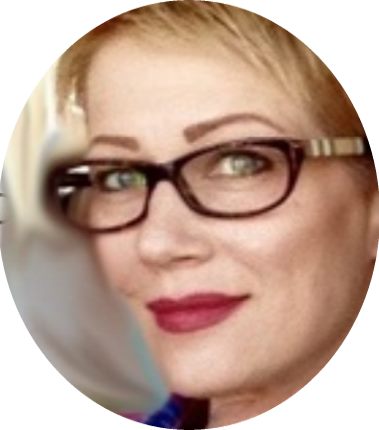 Monica DeMarco
COO

Mrs. DeMarco has a background in mechanical engineering and is experienced in business administration and sales. She joined the organization in 2014 and maintains daily operations, participates in financial reporting to GHQ, updates and maintains FDA registrations and product information, coordinates the Quality Assurance program, customer and dealer relations, assists in AP/ AR, arranges and coordinates shipping, assists in organizing trade shows, discusses and strategizes financial plans and business forecasts with senior management, contributes to the development of sales and networking strategies and assists in design and implementation of the CRM.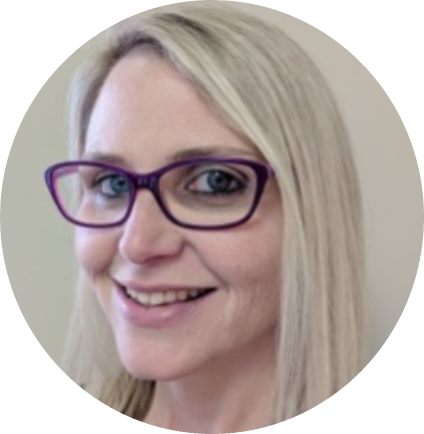 Dawn Hearn
Accountant

Dawn Hearn has extensive experiences in a broad range of accounting functions and worked in leading positions in different industries for multiple companies for over 17 years. She is responsible for, but not limited to, maintaining financial records, budgets, various corporate reports and business strategy reviews. She is also preparing reports for the SEC. Dawn is working together with local firms for corporate tax issues and legal advice.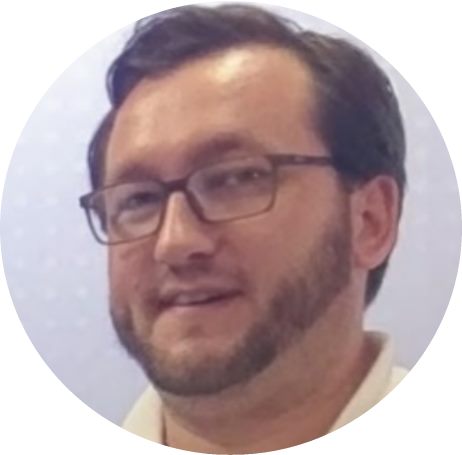 Daniel Sickinger
Senior Service Engineer

Daniel Sickinger possesses extensive background and experience in Information Technology, Network Consultation, and Electronics repair. He worked in the C-arm based fluoroscopy field service before joining GEMSS North America in early 2017. He is principal in the inspection, staging and calibration of all GEMSS C-arms entering the country. He acts as service coordinator and technical support specialist via phone and electronic communication daily. He also works with Overseas Service Team to identify software and engineering issues and facilitate implementation of technical patches and solutions. Mr. Sickinger uses remote access for the support of customer equipment. He is currently streamlining the online and in-class service and applications training process.
Business Strategy

C-Arms in the USA are customarily sold by the manufacturer direct to the end-user. These manufacturers are GE General Electric, Siemens, Philips and Ziehm and they sell their C-arms for quite substantial prices. The high cost of this equipment often redirects the buyers' attention to equipment brokers, where they can purchase less expensive, but used equipment. The used machines these brokers have available are often heavily used and as they say, "you get what you pay for".  A 10 year old, used OEC (GE) C-arm in good condition may cost in the neighborhood of $75,000 to $80,000.  This is no small price and the machine could possibly fail during the first day of operation because most of the parts on the unit have been in use for 10 years!

For about the same price a medical facility can buy a brand new GEMSS C-Arm from their local X-ray dealer with a 2 year warranty. This was not possible in the past. It was either expensive equipment from one of "the big four" or a used/refurbished machine from a broker.

GNA's distribution partners are independent X-ray dealers with solid reputations. They have maintained relationships with medical care providers and hospitals for many years and they are now able, for the first time, to offer new C-Arms with an unsurpassed warranty in addition to their other products and services. 

Marketing Strategy

GEMSS "Try & Buy" program

The "Try & Buy" program was initiated to overcome a customer's hesitation to buy from GEMSS, a newcomer to the US C-Arm market. It allows the customer to use the equipment and get familiar with it before the decision to purchase needs to be made. Nearly 100% of the "Try & Buy" installations Have resulted in a purchase. A valuable part of the deal is the on-site advice of our applications specialist, who makes sure that the customer understands all of the features and the performance of the GEMSS C-Arm. Having the only 2-year warranty in the industry also positively affects their decision to purchase a GEMSS C-arm. 

GEMSS Products to be sold in "Plug & Play" condition

GNA utilizes a network of independent X-ray dealers for its distribution. Customarily, these dealer organizations maintain their own service department for repair, installation and service of imaging devices. The technical expertise of the service engineers with regard to GEMSS equipment depends on how frequently the dealership sells and services GEMSS products. Without regular service activity, an engineer trained by GEMSS may forget the training over time, which may lead to serious problems in the field. Instead of allowing dealers to stage and calibrate systems upon installation, GNA implemented a "plug-and-play" system for its C-arms. Products undergo an additional QC inspection after arrival from Korea and before shipment to the dealer. 

The implementation of the "plug and play" system reduced service calls to a bare minimum. Equipment that is staged and calibrated at the GEMSS service department prior to shipping to dealers or to the end-user's site works on the spot. Because of this extra step in our procedure, a service engineer from a dealer organization only needs to plug-in the device at the customer's site. When calibration is done at the doctor's office it involves removing covers from the machine and may require 5 - 6 hours of work creating the impression that something may be
wrong with the product. This can also be a significant disturbance for the clinic. Thanks to "plug and play" this is a thing of the past for all GEMSS products. Plug-and-play creates a positive experience and provides proof of quality to the dealer, the service engineer and the end-user. 

Operational Plan

The company's operations are well setup and streamlined. The main office is located in Mobile, Alabama 36693, on 750-A Lakeside Drive.

Plans for product assembly in USA

While some question the advisability of shifting assembly operations to the USA, closer study reveals the risks are outweighed by benefits.  Current labor costs in Korea are on par with the USA.  GEMSS Medical Systems Co., LTD established VICOMED in Vietnam for this very reason and now all mechanical parts are produced in that facility. Shipping parts and sub-assemblies rather than finished products to GNA will result in substantially lower costs. Lower expenses in shipping and handling will offset labor costs and work-space expenditures.  Spare parts inventory will no longer be "dead money" as this inventory will also be used for assembly.  GNA will have full control of quality and the FDA CGMP.  "Assembled in the USA" will set GEMSS apart from all other C-arm providers and will be an immense contrast to GE's made in China and, Siemens', Philips' and Ziehm's made in Europe. Products assembled by GEMSS in the USA, combined with high quality materials and all around excellent support, will greatly support GEMSS branding efforts.

SWOT Analysis


Strengths

- Selling products directly to independent dealers with open access to the market. 

- Keeping costs below that of competitors

- Competitive against used equipment

- Ability to react quickly to technological changes

Weaknesses

- New to the market

- Severely undercapitalized 

- Limited human resources

- Lack of name recognition

Opportunities

- Internet as a marketing tool

- Trade show attendance

- Penetrating the used equipment market with new equipment at similar prices

- End users' increasing need for affordable equipment

- Rapidly growing C-arm market

- Engage untapped dealers and brokers

Threats

- Stronger brand name of competitors like GE, Siemens, Ziehm and Philips

- Competitors have strong relationships with medical communities and universities

Human Resources


Social Responsibility


Future Plans



Financial Year
Dec-2017
Revenue
$1,405,352
Cost of Good Sold
$1,321,906
Taxes Paid
$5,467
Net Income
($387,473)
Total Assets
$402,889
Cash & Cash Equivalents
$168,927
Accounts Receivable
$55,285
Total Liabilities
$1,736,397
Short-term Debt
$613,214
Long-term Debt
$1,123,183

Dividend Policy

The Company intends to retain any initial future earnings to fund operations and expand the Company's business.  A holder of Common Stock will be entitled to receive dividends only when, as, and if declared by the Board of Directors out of funds legally available therefore.  The Company's Board of Directors will determine future dividend policy based upon the Company's results of operations, financial condition, capital requirements, and other circumstances.    

October 1995
February 1998
May 1999
June 1999
December 1999
March 2000
September 2000
November 2002
January 2003
June 2006
November 2007
December 2007
March 2011
November 2011
December 2011
December 2013
July 2014
July 2014
December 2014
January 2015
March 2015
December 2015
January 2016
July 2016
September 2016
December 2016
April 2017
May 2017
November 2017
December 2017
January 2018
January 2018
April 2018
Risk Factors

Investing in the Company's Shares is very risky.  You should be able to bear a complete loss of your investment.  You should carefully consider the following factors, among others:

Development Stage Business

GNA commenced operations in December 2013 and is organized as a C-corporation under the laws of the State of Alabama.  Accordingly, the Company has only a limited history upon which an evaluation of its prospects and future performance can be made.  The Company's proposed operations are subject to all business risks associated with new enterprises.  The likelihood of the Company's success must be considered in light of the problems, expenses, difficulties, complications, and delays frequently encountered in connection with the expansion of a business, operation in a competitive industry, and the continued development of advertising, promotions and a corresponding customer base.  There is a possibility that the Company could sustain losses in the future.  

Inadequacy of Funds

Gross offering proceeds of $5,000,000 may be realized.  Management believes that such proceeds will capitalize and sustain GNA sufficiently to allow for; the purchase of additional product inventory from GEMSS Medical Systems for expedient sales and deliveries; the implementation of a marketing campaign and preparations for an IPO or other actions for public trading of Company shares. If only a fraction of this Offering is sold, or if certain assumptions contained in Management's business plans prove to be incorrect, the Company may have inadequate funds to fully develop its business and may need debt financing or other capital investment to fully implement the Company's business plans. However, the company has already reached profitability. Sustaining business is not at risk but rapid growth and expansion would not be possible as planned.

Dependence on Management

At this stage, the Company's business significantly depends on the Company's current management team.  The Company's success will be particularly dependent upon Gary Kohler, President, the Company's principal executive officer, and Bruno Wuest, Executive Chairman as well as COO Monica DeMarco, accountant Dawn Hearn and senior service engineer Daniel Sickinger. The loss of these individuals could have a material adverse effect on the Company.  See "MANAGEMENT." 

Risks Associated with Expansion

The Company plans on expanding its business through building up a strong and effective sales organization.  Any expansion of operations the Company may undertake will entail risks, such actions may involve specific operational activities, which may negatively impact the profitability of the Company.  Consequently, shareholders must assume the risk that (i) such expansion may ultimately involve expenditures of funds beyond the resources available to the Company at that time, and (ii) management of such expanded operations may divert Management's attention and resources away from its existing operations, all of which factors may have a material adverse effect on the Company's present and prospective business activities.

Customer Base and Market Acceptance 

While the Company's products perform perfectly and are highly accepted by its customers, the inability of the Company to develop the required customer base could have a material adverse effect on the Company.  Although the Company has a proven record that its product and services offer advantages over competitive companies and products, no assurance can be given that GNA's products and services will attain a degree of market acceptance on a sustained basis or that it will generate revenues sufficient for sustained profitable operations. 

Competition

While there does exist some current competition, Management believes that the GEMSS solution is unique in nature and the expertise of Management combined with the innovative nature of its products and services will set the Company apart from its competitors.  There is the possibility that new competitors could seize upon GNA's product ideas and business model and produce competition with similar product and services.  Likewise, these new competitors could be better capitalized than GNA potentially giving them a significant advantage.  There is the possibility that the competitors could capture a significant share of GNA's intended market. See the "Competition" section within the attached business plan for a summary comparison between the various competitors' offerings. 

General Economic Conditions  

The financial success of the Company may be sensitive to adverse changes in general economic conditions in the United States, such as recession, inflation, unemployment, and interest rates.  Such changing conditions could reduce demand in the marketplace for the Company's products.  Management believes that the products they market and the significant advantage and benefits of GNA products and services for the customer will insulate the Company from excessive reduced demand.  Nevertheless, GNA has no control over these changes.

Trend in Consumer Preferences and Spending; Possible Fluctuations in Operating Results

GNA's operating results may fluctuate significantly from period to period as a result of a variety of factors, including purchasing patterns of customers, competitive pricing, debt service, principal reduction payments, and general economic conditions.  There is no assurance that the Company will be successful in marketing any of its products, or that the revenues from the sale of such products will be significant.  Consequently, the Company's revenues may vary by quarter, and the Company's operating results may experience fluctuations.   

Risks of Borrowing 

If the Company incurs indebtedness, a portion of its cash flow will have to be dedicated to the payment of principal and interest on such indebtedness.  Typical loan agreements also might contain restrictive covenants, which may impair the Company's operating flexibility. Such loan agreements would also provide for default under certain circumstances, such as failure to meet certain financial covenants.  A default under a loan agreement could result in the loan becoming immediately due and payable and, if unpaid, a judgment in favor of such lender which would be senior to the rights of owners of Common Stock of the Company.  A judgment creditor would have the right to foreclose on any of the Company's assets resulting in a material adverse effect on the Company's business, operating results or financial condition. 

Unanticipated Obstacles to Execution of the Business Plan 

The Company's business plans may change significantly.  Many of GNA's potential business endeavors are capital intensive and may be subject to statutory or regulatory requirements. Management believes that the Company's chosen activities and strategies are achievable in light of current economic and legal conditions with the skills, background, and knowledge of the Company's principals and advisors.  Management reserves the right to make significant modifications to the Company's stated strategies depending on future events.

Management Discretion as to Use of Proceeds  

The net proceeds from this Offering will be used for the purposes described under "Use of Proceeds."  GNA reserves the right to use the funds obtained from this Offering for other similar purposes not presently contemplated which it deems to be in the best interests of the Company and its shareholders in order to address changed circumstances or opportunities.  As a result of the foregoing, the success of the Company will be substantially dependent upon the discretion and judgment of Management with respect to application and allocation of the net proceeds of this Offering.  Investors for the Common Stock offered hereby will be entrusting their funds to the Company's Management, upon whose judgment and discretion the investors must depend.

Control by Management

The present 100% shareholder of GNA, GEMSS Medical Systems Co. Ltd., promised the GNA management 30% of the outstanding shares. If this transaction takes place, GHQ will have 74.55% and the GNA management 25.45% of the outstanding shares. After all planned transactions, the GNA management will have 9.25% and GHQ 27.90%.

Dividend Policy 

The Company intends to retain any initial future earnings to fund operations and expand the Company's business.  A holder of Common Stock will be entitled to receive dividends only when, as, and if declared by the Board of Directors out of funds legally available therefore.  The Company's Board of Directors will determine future dividend policy based upon the Company's results of operations, financial condition, capital requirements, and other circumstances.   

No Assurances of Protection for Proprietary Rights; Reliance on Trade Secrets 

In certain cases, the Company may rely on trade secrets to protect proprietary technology and processes, which the Company has developed or may develop in the future.  There can be no assurances that secrecy obligations will be honored or that others will not independently develop similar or superior technology.  The protection of proprietary technology through claims of trade secret status has been the subject of increasing claims and litigation by various companies both in order to protect proprietary rights as well as for competitive reasons even where proprietary claims are unsubstantiated.  The prosecution of proprietary claims or the defense of such claims is costly and uncertain given the uncertainty and rapid development of the principles of law pertaining to this area.  The Company, in common with other firms, may also be subject to claims by other parties with regard to the use of technology information and data, which may be deemed proprietary to others. 

Dilution  

The purchasers of the Common Stock offered by this Memorandum will not experience an immediate and substantial dilution of their investments.  There are 200,000,000 authorized shares of Common Stock of the Company of which 2,930,000 shares are currently issued and outstanding. At January 1, 2018, the book value per share of the Company's Common Stock is $2.25. 

Limited Transferability and Liquidity 

To satisfy the requirements of certain exemptions from registration under the Securities Act, and to conform with applicable state securities laws, each investor must acquire his Shares for investment purposes only and not with a view towards distribution.  Consequently, certain conditions of the Securities Act may need to be satisfied prior to any sale, transfer, or other disposition of the Shares.  Some of these conditions may include a minimum holding period, availability of certain reports, including financial statements from GNA, limitations on the percentage of Shares sold and the manner in which they are sold.  GNA can prohibit any sale, transfer or disposition unless it receives an opinion of counsel provided at the holder's expense, in a form satisfactory to GNA, stating that the proposed sale, transfer or other disposition will not result in a violation of applicable federal or state securities laws and regulations.  No public market exists for the Shares and no market is expected to develop.  Consequently, owners of the Shares may have to hold their investment indefinitely and may not be able to liquidate their investments in GNA or pledge them as collateral for a loan in the event of an emergency.

Broker - Dealer Sales of Shares 

The Company's Common Stock is not presently included for trading on any exchange, and there can be no assurances that the Company will ultimately be registered on any exchange.  No assurance can be given that the Common Stock of the Company will ever qualify for inclusion on the NASDAQ System or any other trading market such as OTCBB or Pink Sheets.  As a result, the GNA's Common Shares are covered by a Securities and Exchange Commission rule that opposes additional sales practice requirements on broker-dealers who sell such securities to persons other than established customers and accredited investors.  For transactions covered by the rule, the broker-dealer must make a special suitability determination for the purchaser and receive the purchaser's written agreement to the transaction prior to the sale.  Consequently, the rule may affect the ability of broker-dealers to sell the Company's securities and may also affect the ability of shareholders to sell their shares in the secondary market.        

Long Term Nature of Investment 

An investment in the Shares may be long term and illiquid.  As discussed above, the offer and sale of the Shares will not be registered under the Securities Act or any foreign or state securities laws by reason of exemptions from such registration, which depends in part on the investment intent of the investors.  Prospective investors will be required to represent in writing that they are purchasing the Shares for their own account for long-term investment and not with a view towards resale or distribution.  Accordingly, purchasers of Shares must be willing and able to bear the economic risk of their investment for an indefinite period of time.  It is likely that investors will not be able to liquidate their investment in the event of an emergency.

No Current Market for Shares  

There is no current market for the Shares offered in this private Offering and no market is expected to develop in the near future. 

Compliance with Securities Laws  

The Shares are being offered for sale in reliance upon certain exemptions from the registration requirements of the Securities Act, applicable Alabama Securities Laws, and other applicable state securities laws.  If the sale of Shares were to fail to qualify for these exemptions, purchasers may seek rescission of their purchases of Shares.  If a number of purchasers were to obtain rescission, GNA would face significant financial demands, which could adversely affect GNA as a whole, as well as any non-rescinding purchasers.

Offering Price  

The price of the Shares offered has been arbitrarily established by GNA, considering such matters as the state of the Company's business development and the general condition of the industry in which it operates.  The Offering price bears little relationship to the assets, net worth, or any other objective criteria of value applicable to GNA.

Lack of Firm Underwriter  

The Shares are offered on a "best efforts" basis by the officers and directors of GNA without compensation and on a "best efforts" basis through certain NASD registered broker-dealers, which enter into Participating Broker-Dealer Agreements with the Company.  Accordingly, there is no assurance that the Company, or any NASD broker-dealer, will sell the maximum Shares offered or any lesser amount.  

Projections:  Forward Looking Information 

Management has prepared projections regarding GNA's anticipated financial performance.  The Company's projections are hypothetical and based upon experiences of the management team of previous projects within the same industry, the addition of a sophisticated and well-funded marketing plan, and other factors influencing the business of GNA.  The projections are based on Management's best estimate of the probable results of operations of the Company, based on present circumstances, and have not been reviewed by GNA's independent accountants. These projections are based on several assumptions, set forth therein, which Management believes are reasonable.  Some assumptions, upon which the projections are based, however, invariably will not materialize due the inevitable occurrence of unanticipated events and circumstances beyond Management's control.  Therefore, actual results of operations will vary from the projections, and such variances may be material.  Assumptions regarding future changes in sales and revenues are necessarily speculative in nature.  In addition, projections do not and cannot take into account such factors as general economic conditions, unforeseen regulatory changes, the entry into GNA's market of additional competitors, the terms and conditions of future capitalization, and other risks inherent to the Company's business.  While Management believes that the projections accurately reflect possible future results of GNA's operations, those results cannot be guaranteed.

Litigation 

The Company is not presently a party neither to any material litigation, nor to the knowledge of management is any litigation threatened against the Company, which may materially affect the business of the Company or its assets.




Note:


The information provided is a summary only. Please review the full offering documents (Form C) for a full description of the company and offering.



You can cancel an investment commitment until 48 hours prior to the offering deadline.


$1,600


1.6%
target $100,000

12
investors




to go
$100,000

$1,000,000

$7,860,000

1.26% - 11.29%

Common Stock

Regulation CF

1 May 2019

Share Price

$2.00

Shares Offered



50,000 - 500,000

Shares Issued After Offering



3,980,000 - 4,430,000

Corporate Profile:

GEMSS North America, Inc.

Alabama

5 Mar 2014

+1-866-639-1579

750 Lakeside Drive, Suite A,
Mobile
Alabama 36693
USA


Healthcare

7

Major shareholders: