Offering Highlights:
Join the ranks of VCs in one of today's fastest growing real estate investment sector, coliving (210% growth since 2015, totaling > $3.2 billion up to 2019)

World's 1st Regulation Crowdfunding of US coliving real estate for global Chinese students (55.3% of UC Irvine international students are Chinese while ethnic Chinese as a whole, comprising much but not all of the global Chinese market, make up some 18-19% in some university's total enrollments)

Unique coliving investment combining real estate acquisition, development and property management

A disruptive innovation in the coliving space sector with a scalable brand offering catering to the global Chinese population
OVERVIEW: WHO IS LUCAS FRIENDS?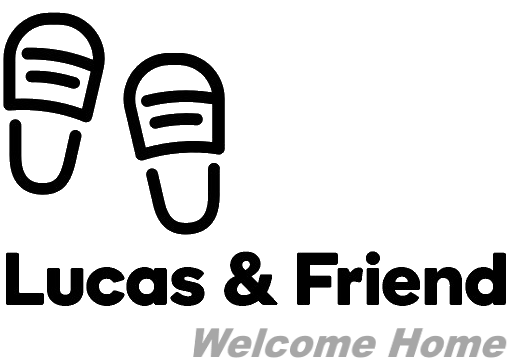 Lucas & Friend is a Wyoming limited liability company (LLC) established on 22 November 2019 to explore business opportunities coming from the unmet and growing coliving needs of "global Chinese", defined as those who share a culture unified by:
a culinary tradition centered on the rice bowl and a pair of chopsticks
the association of a welcoming refuge evoked by an invitation to return home to drink some traditional Chinese homemade soup,
a feeling of homesickness for Chinese wonton noodles, Chinese dumplings, or other Chinese comfort foods when away from "home", and
the need to take off one's shoes and put on slippers after arriving home and requiring visitors to do the same
We plan to begin first with projects in the United States, and thereafter, beyond.
OUR STORY
The vision of Lucas & Friend started when Founder and CEO, Nathan Jenkins, during his combined tenures as (1) Chief Brand Officer at the Los Angeles branch of Education Insider and as (2) Business Development and Customer Relations Manager at a property development and property management company in Irvine, inspired by the completely opposite plights of two Chinese students, Victor and Lucas, decided to create and operate a coliving accommodations solution for global Chinese students.
REASON TO INVEST

This crowdfunding opens up to the retail investor the chance to invest in Coliving accommodations, one of the

fastest growing

sector in real estate investment, once the monopoly of accredited investors and snazzy venture capital firms
Coliving solutions for global Chinese students in Irvine is an attractive, sizeable and persistently growing market segment
Our Management Team has the experience and understanding in this market and the branding expertise to enable us to have a brand experience to revolutionize the entire coliving industry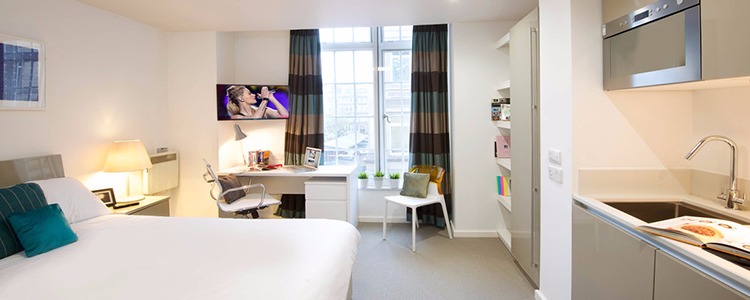 The Market
1. Coliving: One of the

Fastest Growing

Sector in Real Estate Investments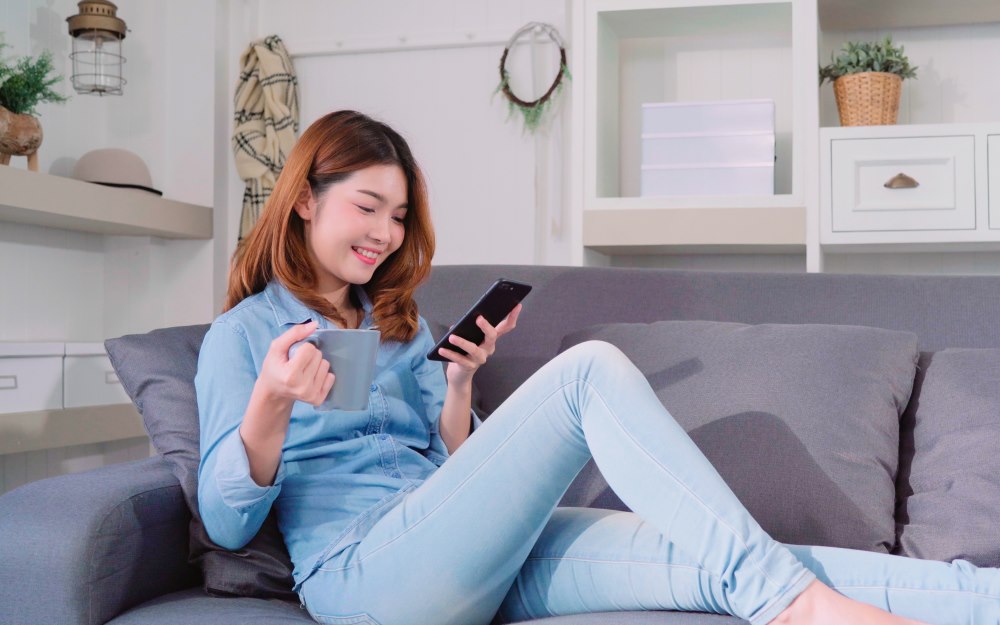 What is Coliving?
Coliving is a type of intentional community providing shared housing for people with shared intentions. While coliving in its contemporary form may have drawn its roots from the crowded quarters of Silicon Valley hacker hostels housing computer entrepreneurs crammed into cheap bunks, dreaming of future digital glory, today's co-living arrangements offer quite a different picture. Often plush and inviting, they are driven by young professionals and millennials, often expats coming to a city for the first time, who are looking for flexibility, affordability and a ready-made community that they can plug into.


Reference: Coliving - Wikipedia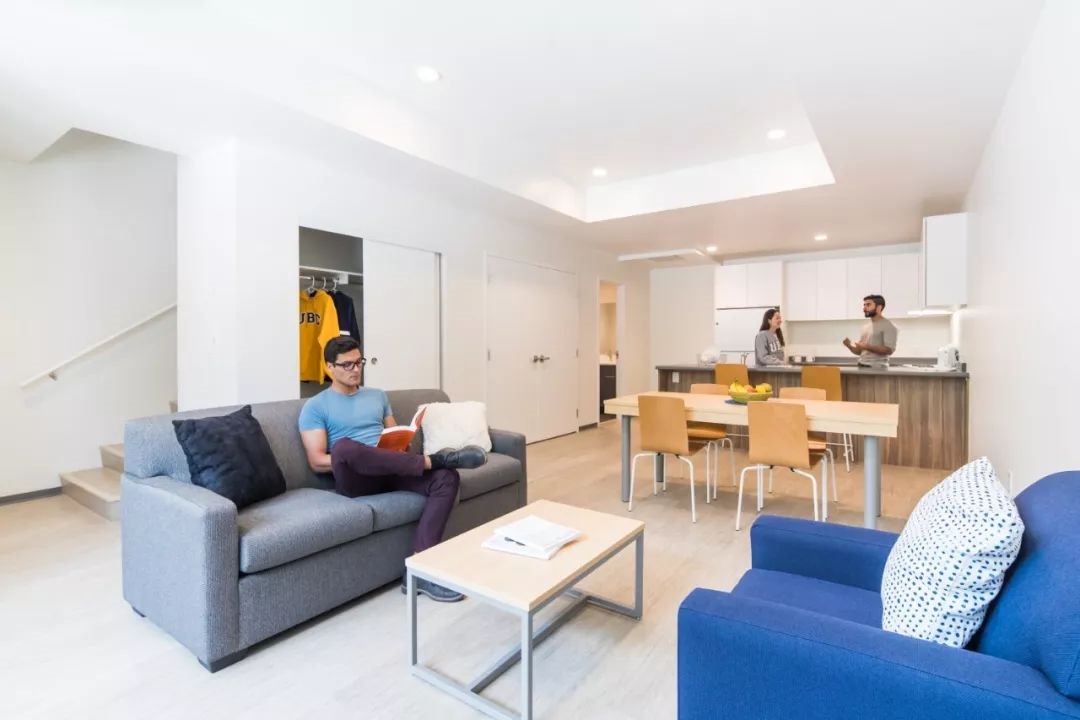 Coliving offers the following benefits for tenants:
Convenience: Flexible accommodations, expedited admission and move-ins (i.e., many require only 14-day guarantees) and shorter leasing terms - 1-year, 12-month, 6-month to even one-year monthly lease options - making it highly attractive in today's more transient world.

Cost less: Although the headline rents in coliving apartment may be generally some 25-30% higher than the traditional rent model, however, after accounting for all expenses incurred by a tenant throughout a lease and considering things like the amortised lost value of furniture, exit cleaning costs and general maintenance, the real cost premium to live in a co-living (like-for-like) unit is actually just around 5%. However, in practice, in many cases, co-living actually works out to be a cheaper lifestyle solution to living in a traditional landlord-tenant model. Considering all of the added benefits, coliving spaces can reduce a tenant's living costs by as much as 20% compared to what a tenant would need to spend when living alone. In addition, there are no lease break costs or any applicable agent fees, not to mention the time saved on going through a traditional rental process that could take months longer than even moderately competitive coliving businesses models.

Community: Loneliness and social isolation are one of the fastest growing health concerns in much of the developed world, and coliving operators are cultivating communities that fight that through organised social activities, events, workshops and classes. Many also tend to match residents with other like-minded candidates though personality profiling.

Collaboration: Catering to a young, aspirational demographic, often residents within coliving spaces enjoy the collaborative benefits that the community provides. Some coliving models cater entirely towards a certain profile or profession, with coliving operations that specifically house say 'digital nomads', blockchain communities, or tech start-ups etc.
Coliving works because they are full of engaging open areas where tenants can work and socialize, as well as private bedrooms where they can have their "alone times".
According to commercial real estate firm Jones Lang LaSalle ("JLL's") Coliving Report on 17 June, 2019, global funding in coliving space has increased by more than 210% annually since 2015, totalling by mid June 2019 now more than $3.2 billion.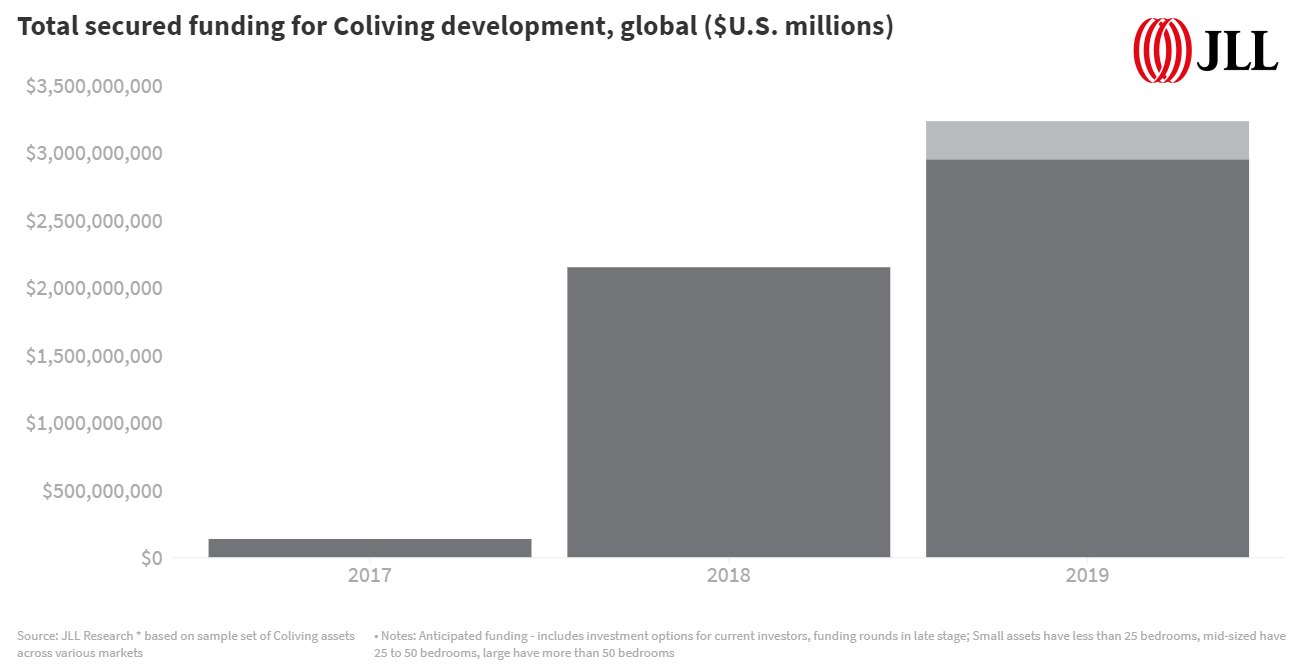 Source: Co-living in Costly Cities – Asia Pacific by JLL
Recent Happenings:

Common Living, U.S. (founded in 2015) has raised US$63.4 million through 4 rounds of financing
between 16 July, 2015 to 19 December, 2017, to develop some $300 million worth of new properties throughout the U.S. over the next three years from Grand Central Tech (GCT), Slow Ventures, Otter Rock Capital, Maveron, Lowercase Capital, Grey Wolf, Brendan Wallace, 500 Startups, Wolfswood Partners, Solon Mack Capital, Richard Lefrak, LeFrak, Justin Mateen, Inevitable Ventures, Company Ventures, Circle Ventures, 8VC, Norwest Venture Partners and Company Ventures

Ollie, U.S. (founded in January 2012) has raised US$15 million in 2018
from The Moinian Group, Texas Employees Retirement System, Justin Mateen, and Aviva Investors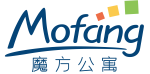 Mofang Gongyu, China (founded in 2010) has raised US$650 million over 4 rounds of financing between 2013 to 2019
from AVIC Trust, Warburg Pincus, Caisse de Depot et Placement du Quebec, DT Capital Partners, now operates over 150 apartment complexes in major Chinese cities such as Beijing, Shanghai, Guangzhou, Shenzhen, Nanjing, Wuhan, Suzhou, Hangzhou, Chengdu, and Xi'an.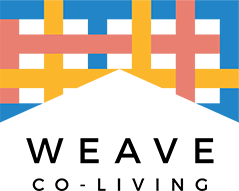 Weave Co-Living, Hong Kong (founded in 2017)
with currently 160 units has received US$181 million from Warburg Pincus in 2018 to expand to 10,000 units all across various gateway cities in the Asia Pacific within 5 years
Medici Living Group, Germany (founded in 2012)
has received US$1.14 billion in a single round of financing from Corestate Capital Holding to develop 6,000 coliving rooms in 35 properties with investments in Austria, Switzerland, Spain and Poland

Hmlet, Singapore (founded in 2016)
with locations in Singapore, Tokyo, Osaka, Hong Kong, Sydney, and soon Melbourne, has received US$48 million in 3 rounds of financing between 2017 to 2019 from Squoia capital India, Burda Principal Investments, Mitsubishi Estate, and Reinventure to develop 10,000 rooms across the Asia Pacific

The Collective, London (founded in 2011)
with two co-living facilities that hold over 9,000 apartment units has raised some US$850 million in 2019 in the form of a Coliving Fund from DTZ Investors and has now set up offices in Berlin and New York acquired five new properties across New York, Chicago, and Miami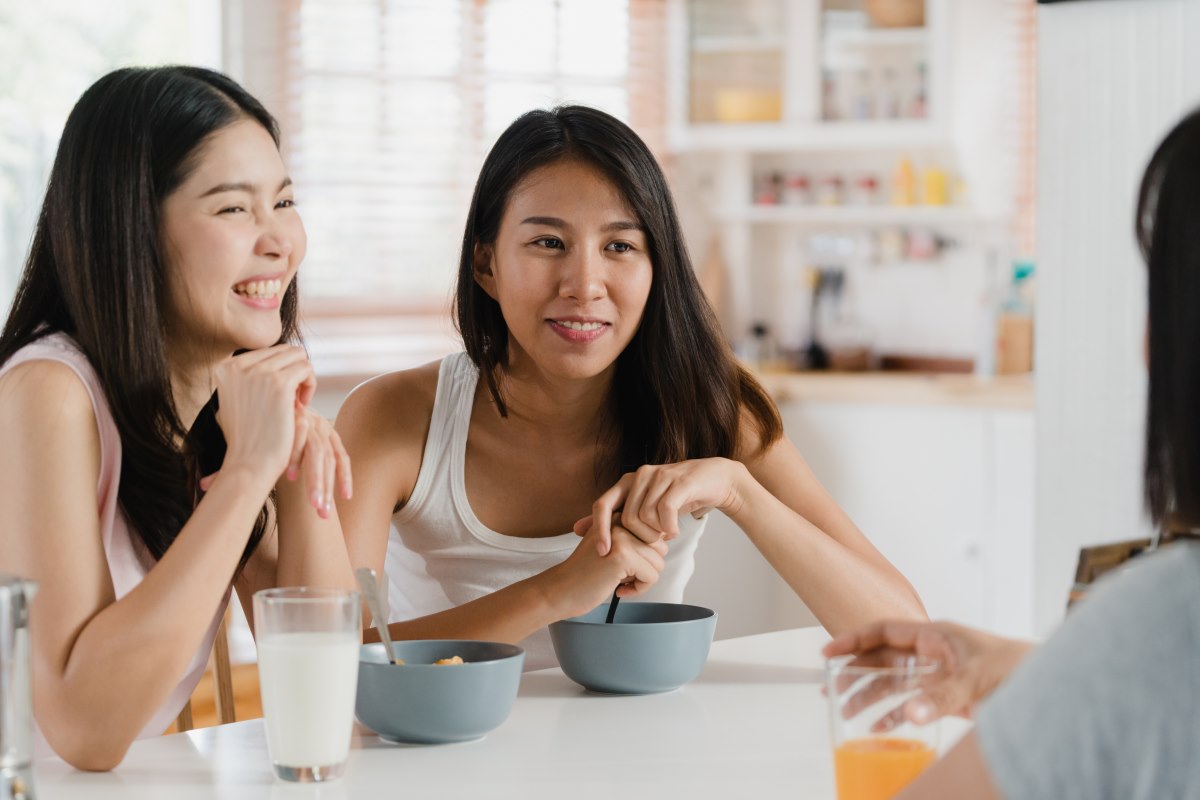 We can expect a lot more action to happen in the coliving real estate sector in the near future, particularly in the U.S., where they have been far behind in both investments and developments compared to the rest of the world. In fact, according to a report by Invesco Real Estate at the end of 2019, the US and European markets combined represent less than half of the estimated coliving stock in Asia

Reference: A case for co-living - Invesco
Until our offering of Lucas & Friend on Mr. Crowd, investing directly on Coliving real estate segment has been the priviledge of institutional investors. Our offering today puts Coliving accomodations investing into the reach of you, the retail investor!
2. Coliving in Irvine for global Chinese students is an attractive, persistent, sizeable and growing market segment
Irvine students housing market attractive: A staggering 40,000 students is predicted to be enrolled by the end of 2025 at the University of California Irvine (UCI) by the next decade (equating to 3% annual growth), meaning a scarcity in affordable rental accommodations for student is inevitable.UCI records as of February 2020, 62% of its students living off campus. In particular, the UCI student housing to student body ratio has been decreasing in recent years due to student demand - with this trend expected to only rise with the success of the school, as seen with the article by Money Magazine's naming of UC Irvine as #1 university in 2019 as "best value university" nation-wide.

Reference: UCI's 10-year plan would increase student population to 40,000, boost Latino enrollment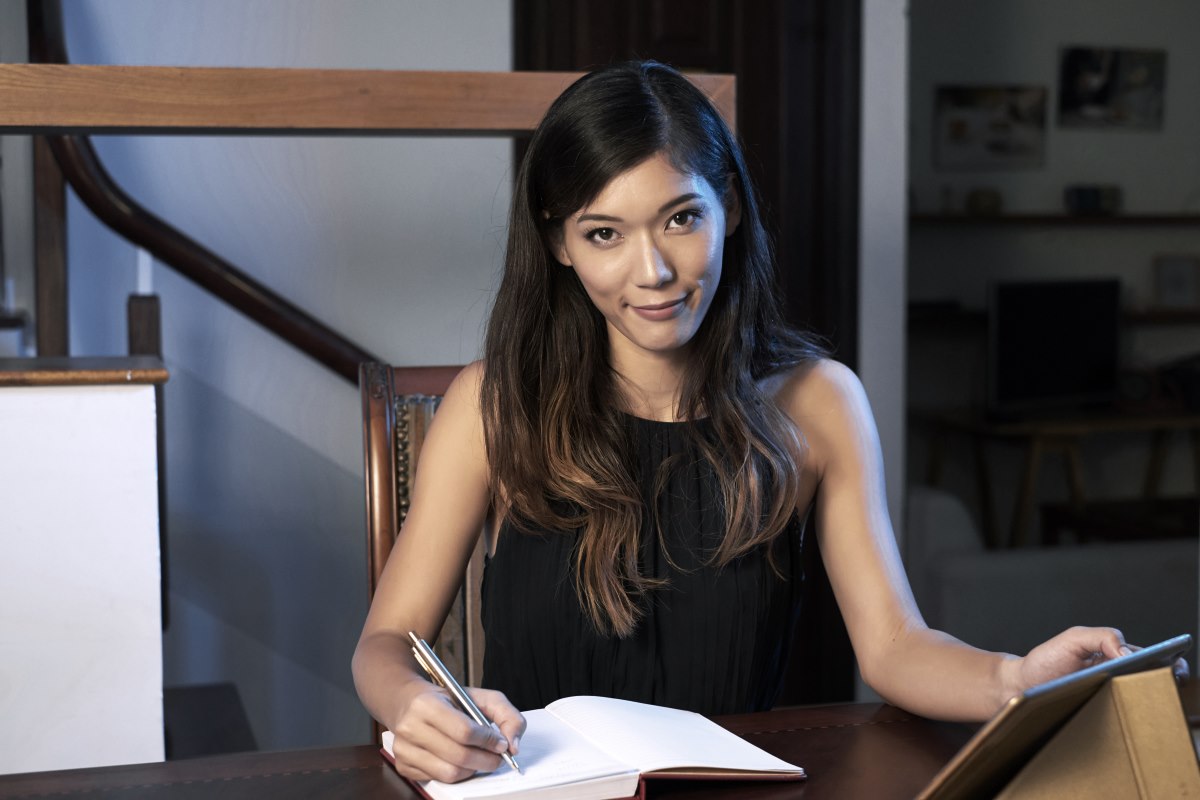 This, plus an increased growth in Irvine's own city population with 2018, at 282,572 residents in total recording a 4.16 percent increase over 2017 and a total growth of 46% in Irvine's population within the last decade from 2007 to 2017 alone, places additional stress on Irvine's housing market as student housing needs must then compete with those of Irvine's increasing urbanization. Thus, traditional housing solutions would not be able to keep up with demand, ensuring that with rising accommodation costs, many students would be staying in less than satisfactory conditions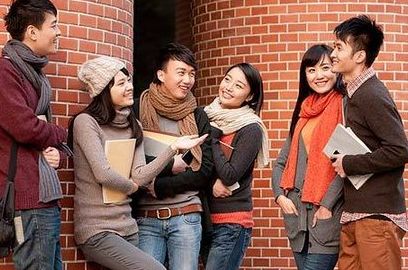 Global Chinese students in Irvine is a sizeable segment with attractive characteristics as a target market because:
Their numbers are considerable: International Chinese Students total 4,616 just from UCI alone. When you add on other ethnic Chinese students such as American and Canadian born Chinese as well as additional global Chinese students from other nearby campuses in Irvine including Irvine Valley College, Orange Coast College, and Saddleback College, the numbers are resonant. At UCI, Asian students (including Chinese born and raised in the U.S.) as a whole make up some 58% of the school's total population ). Because Chinese make up 32% of the Asian population, we can extrapolate that ethnic Chinese as a whole make up 18.45% of UCI's total student body. We can thus extrapolate that with a total of 37,629 students registered in their Fall 2019 semester, ethnic Chinese students would make up 6,900 students

Reference:
University of California - Irvine International Student Report -
Asians 58% OF UC Irvine - Asian Media
Univeristy of California, Irvine - Facts

They, generally studying on the funds of overseas parents rather than needing to take part-time jobs to pay for studies on their own means, will generally not only have larger budgets for monthly accommodations, but tend also to be of lower credit risk as the students are not self-funding their studies with part-time work and do not carry the payment risks of needing to go from paycheck to paycheck

They, like other Asians have been much longer exposed to and culturally accepting of coliving arrangements than those in the west which still require quite a bit more catch up. For e.g., Mofang Gongyu, originally Mofang Apartment Management, has been providing coliving accommodations in China since 2006.

The numbers of international Chinese students at UCI are continuing to rise as international students which made up 17% of the student body in 2018 has now risen to 18.8% of the student body in 2019 with China being the largest contributor to this growth

Reference:
Overview of University of California--Irvine
University of California - Irvine International Student Report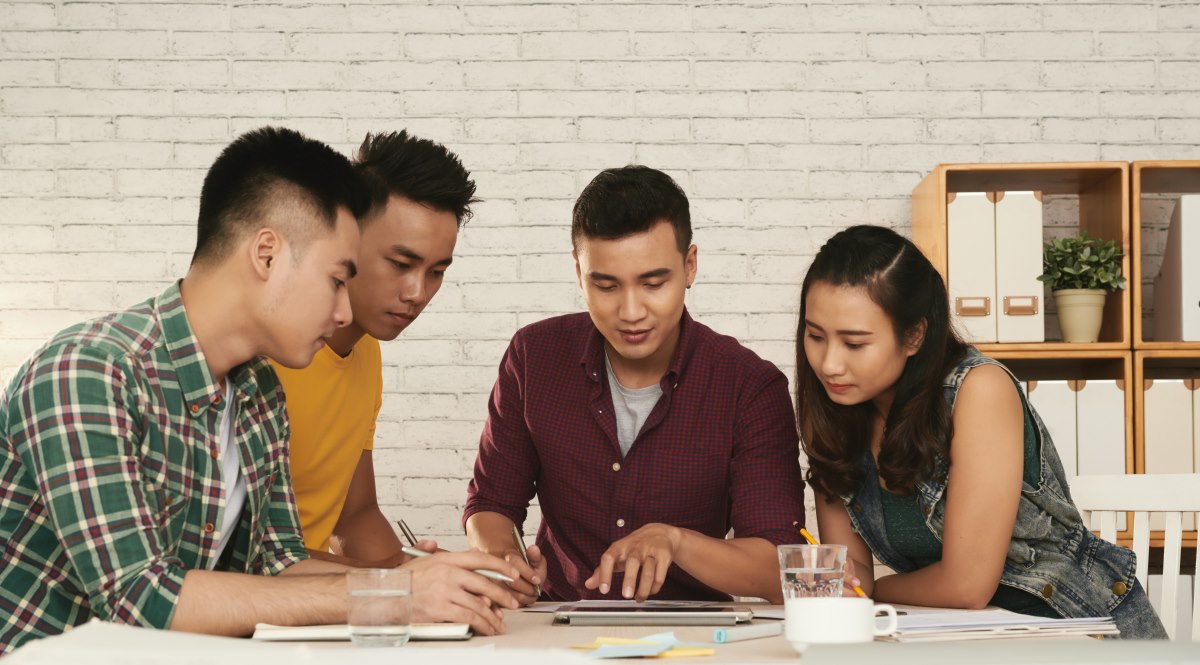 A Market Revolution:
Into the current set of limited offerings of student accommodations in Irvine split between traditional accommodations and those under a coliving model, Lucas & Friend has the experience and understanding of the global Chinese student market in Irvine as well as the branding expertise to enable us to transform the entire coliving industry with a unique standpoint of offerings:
CEO Nathan Jenkins has a long experience growing up in Orange County with a large global Chinese population
Nathan's experience in Education Insider can be used to source valuable global Chinese student coliving tenants: He has built up relationships across schools, students, and overseas agencies, and is well-versed in using non-traditional communication platforms like WeChat to leverage promotional messages
Nathan's experience as Business Development and Customer Relations Manager at the property development and property management company in Irvine focused on mainly Chinese clients
Thus, Lucas & Friend is able to offer a disrupting vision of global Chinese student-driven coliving accommodations revolutionizing the coliving accommodations market.
PROBLEM

Current coliving offerings in the market do NOT well meet the needs of global Chinese students
1. Two extreme offerings when students actually need something in between:
Hacker Houses -
Crammed quarters of bunk beds for aspiring tech entrepreneurs, sharing a house and often the same room to cut cost of living. Many hacker houses became popularized due to the focus around collaboration of tenants into groups of unified career choices - entrepreneurs, engineers, photographers, developers, day laborers etc. Examples:
Chez JJ, San Francisco-Hacker house: $1200 to $2000 for little more than a bunk bed with little privacy
20 Mission San Francisco: $1800 per unit per month for a 240 sq ft room but rooms give up quality for the privacy.
Bed n Build: $1400 per room without move-in, move-out flexibility, nor much privacy. Many hidden costs as premiums need to be paid for many basic necessities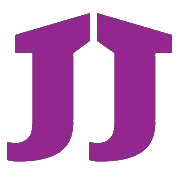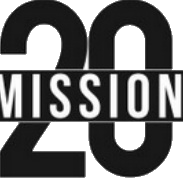 Plush coliving accommodations in Urban locations
- aimed at working professionals, NOT students so without desks in the rooms and other student needs such as bookcases. Prices tend to be higher as well.
2. Current coliving offerings do NOT recognize the unique characteristics of Chinese students and their associated needs
These include:
A savviness and preference for more delivery and automated systems enhanced with APPS at fingertips
Payment preferences focus more on wechat pay, Ali Pay, and Paypal
The need for appliances, cookware, dishware, centered around the wok, chopsticks, and the rice bowl
The desire to cook cuisines with strong character where the aromas may not be palatable to a western audience
The need for Chinese food ingredients
The culture of shoes off and slippers only in the house.
Ultra fast Internet Service because global Chinese students are used to having the highest speed Internet
SOLUTION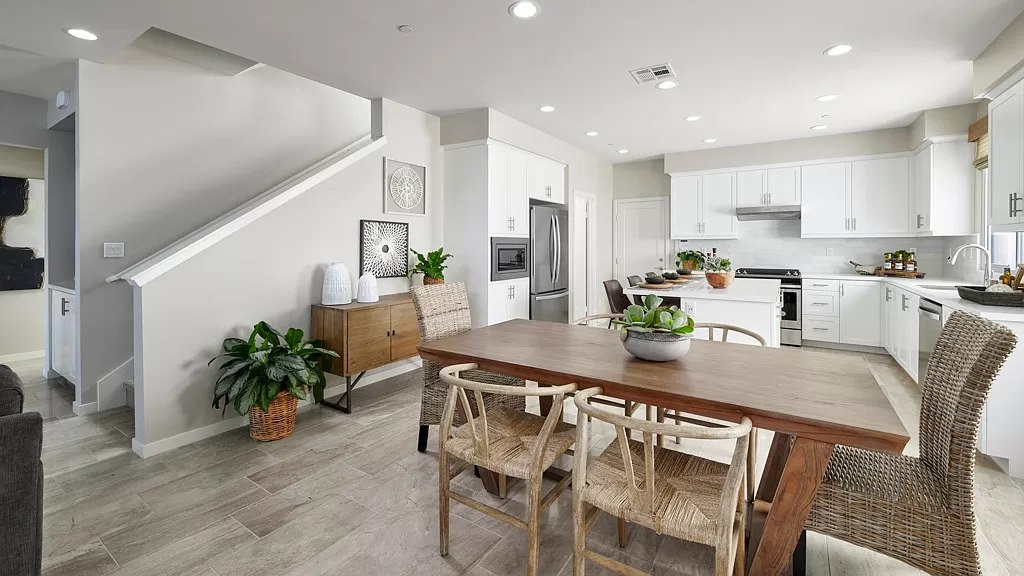 Unique Coliving Accomodations for Global Chinese Students
How our solution unique
Our solution is particularly attractive and different from others in that we:
Take up the role of both property owner/developer and property operator and
Offer the opportunity as a crowdfunding offer on Mr. Crowd thus making it possible for not just venture capitalists/property developers and accredited investors to invest
The result is the following advantages:
Little capital required to participate as a property owner/developer: Unlike traditional property investments which require relays of hundreds of thousands of dollars upfront, to participate in this offering, investors here can already participate as a property owner based on his/her affordability
Potential for higher investment returns as it combines the possibility for investment gains from property appreciation with steady revenue streams from the property management/coliving rentals
Speed to market: crowd-funding does not require as much regulatory red tape so that co-living property developments can be identified, funded, and executed in a swift manner to take advantage of opportunities at first opportunity
Monthly Rental Price

Basic bedroom with shared bathroom
starting at US$1,150 per month
Deluxe master bedroom with a private ensuite bathroom
priced at
US$1,650 per month


Leases require only a one month deposit with the choice of either 6-month or 12-month leases (5% off). Depending on the size, placement, and location of the rooms in the house and in the vicinity, variations in prices will exist between actual rooms.



Chinese student-friendly coliving accommodations include: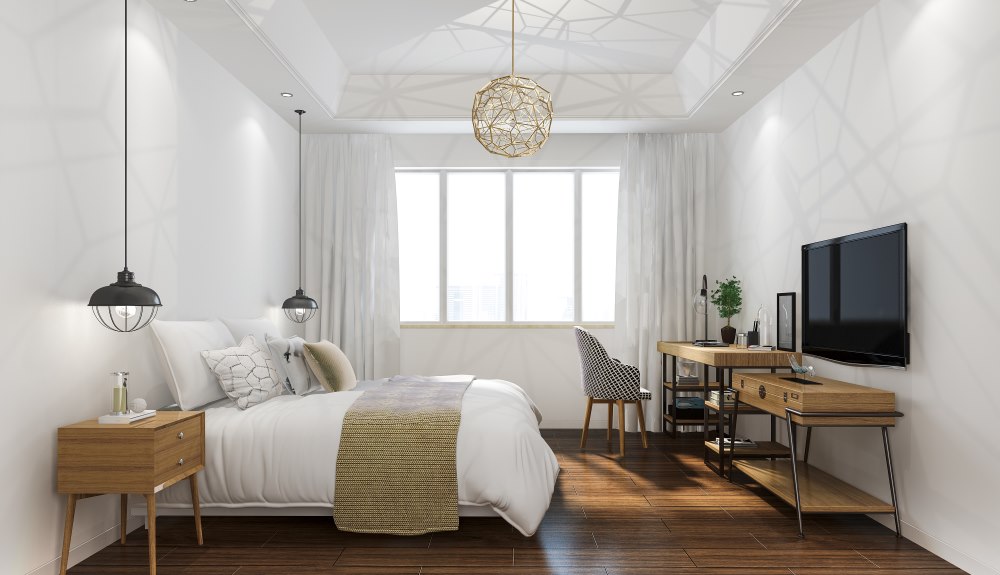 Fully-furnished bedrooms: Each will contain a Desk, a Desk Lamp, Book Case, Closet complete with both hanging rack and shelving/drawers storage, Double Bed, a bedside platform/table and a Bedside light
NOTE: some rooms may have ensuite bathrooms and those will carry higher prices while most other rooms will have shared bathrooms

Fully-furnished common areas: Include:

Living Room with sofas and coffee tables, a television and a basic entertainment system

Dining area: with dining table and dining chairs

Foldable Round Table Top with additional fold up chairs: Stowed away but readily taken out and placed on top of the usual rectangular/square dining table to transform the individually set seating dining experience into a communal one with many seats as needed

Kitchen:
Appliances: 4-burner cooktop with exhaust hood, full-sized oven, dishwasher, full-sized fridge with freezer, full-sized deep dual sink, microwave oven, hot water pot, toaster oven, large-sized, premium multi-functional rice cooker, soup-making crock pot, blender, and coffee machine
Pots, pans, and oven trays including woks for steaming and stir-frying
Additional Chinese dishware for serving, cooking (such as a wok spatula and ladle) and eating utensils specially including Chinese rice bowls and china spoons, guest and service chopsticks, and other Chinese dishware (soy sauce dishes, steaming bowls, and oval serving dishes)
Washing Machine and Dryer with an indoor laundry hanging area

Entrance with a temporary shoe rack, and small hat rack for the temporary airing of outdoor clothing and shoes
Shared amenities: Toilet paper, Hand wash, Paper Towels, Dishwashing Detergents, Laundry Detergent, fabric softener and fabric softener sheets, mop, vacumn cleaner, and basic cleaning supplies

Housekeeping services: Once a week, there will be the cleaning of shared spaces, including but not limited to kitchens, living rooms, dining areas, and shared bathrooms

Homemade Chinese Soup: Once a week, Luyos will have specially made from them a large crock pot of homemade Chinese soup to instill the heartwarming message of "回家飲湯" or "Welcome Home".

Weekly Concierge Grocery Shopping Service: Ordered and paid for through our @Home App, our luyos will be able to directly order groceries from a specially selected set of grocery stores with a strong Chinese product/produce selection, and have these delivered to them once a week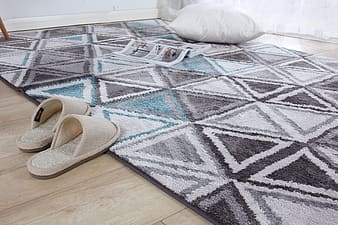 Visitor slippers: Placed at the entrance of the property on loan to visitors when they visit a member will be pairs of slippers

Fixed utilities: Water, electricity, indoor heating, and ultra-high speed Wifi
In-house entertainment subscriptions: ESPN and Netflix

24-hour Property Services: Our professional property services team, NOT live-in landlords breathing down tenants' necks, all fluent in English, Cantonese, and Mandarin are available 24 hours to respond to maintenance requests and to make sure our accommodations are ready to give tenants a feeling of home while helping them to integrate into their new life and surroundings.
Pre-selected other like-minded students with whom to share the communal areas to give you the feeling of home while like you, also desiring to integrate into your new life and surroundings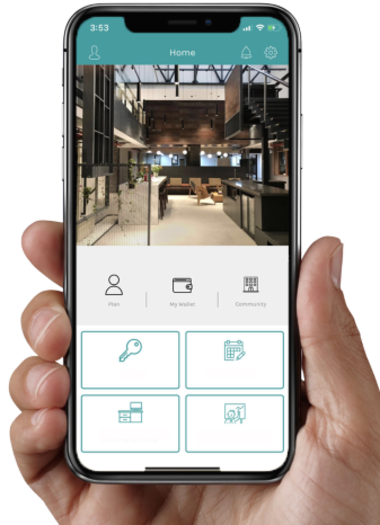 Lucas & Friend Proprietary @Home APP:
Convenient solution - along with the integrated phone application system comes many functions such as setting up weekly home-delivery of groceries with a particularly strong selection of shopping from Chinese produce/product strong grocery stores that employs an intuitive system for doing grocery lists from your favorite stores.
Your most "@home' payment methods: Allows you to pay directly using Wechat Pay, Alipay, and PayPal
This Luyo Commune: Feature includes Events, Chats, Referrals and Connections with a small selection of businesses that provide a Chinese touch such as Hairdressers specialized in Chinese hair, Massage venues offering Chinese Acupressure point massages, and even Perks such as special discounts from Car rental service companies and other merchants, giving you access to a friendly on-line and off-line community to make you feel at home


USE OF PROCEEDS
On successful fundraising, to fulfill our offering, we will need to purchase an existing single-family property of between 2,500 to 3,000+ square feet with 4 to 5 bathrooms within the school network of the University of California Irvine where we will give a makeover to the property, add additional bedrooms and furnish these and the common areas with various fixtures, furniture, supplies and services, as well as develop a proprietary @Home APP according to our vision described above.

FUTURE PROSPECTS & VISION
The potential to become a leader in global Chinese Student accommodations throughout the United States and other countries
Thereafter the Lucas & Friend Brand will expand into other global Chinese coliving accommodations markets all bound by the same core values
The global Chinese affinity for the rice bowl, slippers, and the need to feel welcome at home with a heartwarming bowl of homemade Chinese soup
WHY INVEST
It's time we transformed the real estate industry, specifically the attractive sector of coliving, into one even the retail investor to play in with the use of Regulation crowdfunding, thus removing the Monopoly accredited investors and snazzy venture capitalists have over such direct investments
Take part in transforming the entire coliving industry
With your help, we can buy the property, build the APP, and create a coliving accomodations solution like no other in the market
We are addressing the crises of affordable housing for a group away from home in a way that will give them something they will find valuable


MEET OUR TEAM


Nathan Jenkins
- Founder & CEO
Speciality: Corporate Direction, Strategy, Vision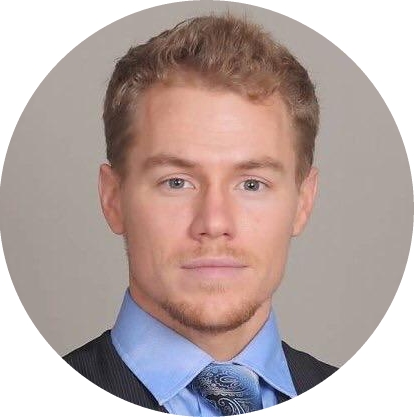 Nathan Jenkins ("Nathan") is the Founder and Chief Executive Officer (CEO) of Lucas & Friend LLC dba Lucas & Friend Hall Irvine ("Lucas & Friend") established on 22 November 2019. Prior to his founding of Lucas & Friend, Jenkins has held a variety of technical and managerial positions in a variety of fields including: Events Management and Food & Beverage Operations, Business Consulting, Digital Marketing, Business Consulting, International Student Services, and Leasing and Property Management.
After a one year stint at entrepreneurship with his own Digital Marketing consultancy business in the health and fitness market, it has been really his last two positions as Chief Brand Officer at the Los Angeles branch of Education Insider and as Business Development and Customer Relations Manager at a property development and property management company in Irvine in particular, which have ignited in him the idea to create a unique coliving space for for "global Chinese" students, defined as those unified by the culture of the rice bowl, coming home to drink traditional homemade Chinese soups and a house rules of slippers only when at home.
Familiar and comfortable with unconventional communications platforms such as WeChat, rarely used by most Americans but popular amongst the Chinese population, he used these platforms to leverage public relations messages to Chinese and Taiwanese clientele during his tenure at Education Insider. There, he played a major role in developing the company's relationships with many of Southern California's tertiary educational institutions such as California State University, Longbeach, California State University, Fullerton, and California State University, Los Angeles, as well as top-rated community colleges like Santa Monica College and Pasadena City College in addition to cultivating relationships with many overseas education agents.
But really, it was his last position as Business Development & Customer Relations Manager at a property development and property management company in Irvine that gave Nathan the confidence and drive to put his coliving idea into action in the form of Lucas & Friend Hall Irvine. There, he worked with two colleagues to upgrade, furnish, and lease out six apartment units (averaging 1,200 square feet in size) to mainly Chinese tenants in the form of fully-furnished short term Bed and Breakfast stays, involving in investment, buying and operating decisions as well as day-to-day property management to improve profitability and yield ratios.
To strengthen his real estate investment skills, besides self study, Nathan has also sought to increase knowledge in this area by taking courses from institutions such as Legacy and the Rich Dad Foundation.


Ada Leung
- Operations & Business Development

Speciality: operations, branding, communications, investor relations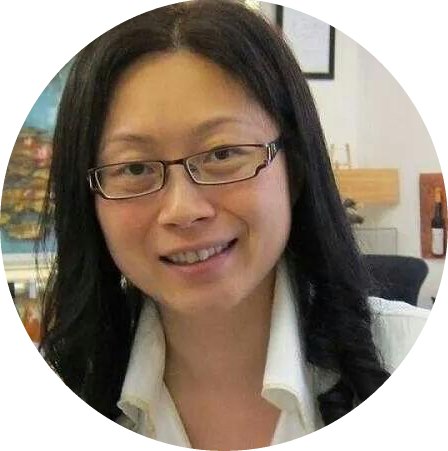 Ada Leung ("Ada Leung"), Chair of the Board of Advisor of Lucas & Friend, was formerly the Sales & Marketing Director of Cottage Vineyards (International) Limited, a wine merchant specialized in boutique wines promoting and distributing wines in Hong Kong and Macau via ontrade and direct sales channels.

Ada Leung has travelled extensively to many countries around the world including Canada, USA, Italy, France, Spain, Austria, and Portugal to learn about each country's wine regions and to source wines for the Company's portfolio.

A specialist in food and wine-pairing, promotion and wine events, Ms. Leung has designed and executed over 500 wine dinners, which she does both to support the Company's ontrade partners (hotels, restaurants, and private clubs) and to enable food and wine lovers to discover some of the wine world's best kept secrets and the magic that occurs when wine meets food.

Prior to founding the firm, Ms. Leung was the co-founder and Chief Operating Officer of Hong Kong-listed company Finet Holdings Limited (E-finet.com) (HKEx: 8317), where she helped devise and execute the business, marketing and Public Relations strategy which made the E-finet.com website Hong Kong's leading financial portal, and enabled the firm to achieve listed status.

Ms. Leung has also taught on a part-time basis numerous marketing and public relations courses for various tertiary institutions including HKU SPACE, Lingnan University, HKMA, etc.
Born in Hong Kong, Ms. Leung is a native of Canada, where she received her primary, secondary, and tertiary education. She holds a Bachelor of Commerce degree from the University of British Columbia, Canada where she specialized in Marketing and English Literature, and a Master of Business Administration degree from the Chinese University of Hong Kong where she specialized in Finance, International Business, and Marketing. Ms. Leung speaks English, Cantonese, and Mandarin, and holds a working knowledge of French.


Tim Gu
- Real Estate Development & Investment Strategy
Speciality: real estate development, management and investment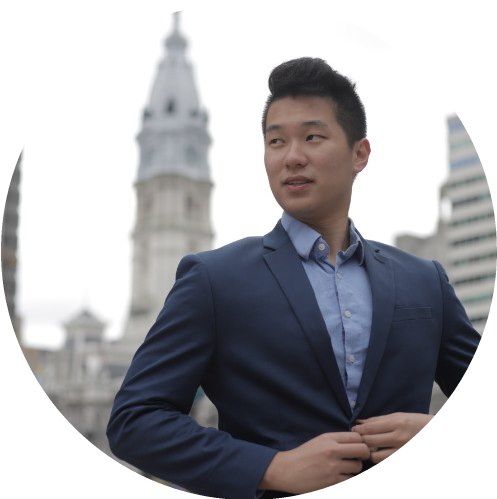 Tim Gu was born in China, and moved to the US when he was 15 years old. He has been an entrepreneur since starting his own copywriting company at the age of 18. Tim successfully sold the company during his 2nd year of college at the age of 20. During his third year, he founded his own digital marketing company, OP Commerce which as of today, still continues to generate 6 figure yearly income.

At age 22, Tim dropped out of college, and founded Education Insider, an educational consulting company targeted at Chinese international students looking to study in the U.S. Over the years, Education Insider has grown a client base in Washington, California, Pennsylvania, New York and Arizona; during which he began working with Jenkins in the Los Angeles area, hiring Jenkins to be his Branding officer. Today, Tim is the Co-Founder and CEO of Skywide - a Real Estate platform of property trading - development and property management where he once again also collaborated with Jenkins, allowing Jenkins to again sharpen his expertise in property management. Tim has continued on to expand his own business experiences to now managing over a million dollar's worth of transactions during the past year in real estate.

Tim enjoys creating large projects and bringing them to the market. He is always excited about building various product and service lines, conditioning them to meet market demands, promoting the product or service through a variety of platforms, and making needed adjustments for them to evolve within the market.


Joey Stevens
Project Finance
Speciality: business systems, creative financing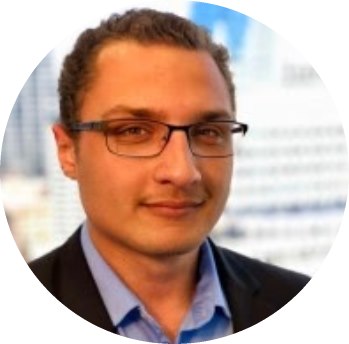 Joseph Stevens, San Diego native, has expanded his talent development in the fields of sales and creative financing at small business loan organizations, providing loans to small businesses, which followed after his attendance at the Master's University where he had first met Nathan Jenkins. Here, is where Stevens sparked up a friendship with Jenkins as they put their minds towards similar goals in the markets of real estate and financial services.
Stevens has held relevant titles such as loan officer and account executive at Reliant Funding where he administered business-client accounts on taking out small business loans for business operations. He later worked under the role of sales development manager and business development manager at companies such as MindTouch and UserZoom that have improved his own understanding of enterprise expansion, branding and deal negotiations.
Collectively, his experiences give him practice working with investment bankers and giving company keynote speeches to raise additional working capital as well as negotiating better terms in B-2-B deals to save on business expenses, increasing returns for investors.
Initially venturing into the world of financial business development, Stevens established himself as a driven leader for developing winning sales strategies and executing timely goals and deliverables against high quotas. Most recently, he leveraged his success in the finance world into enterprise business software to deliver strategic solutions to Fortune 500 organizations.
Paul Huang
- Legal Counsel
Speciality: immigration attorney & international legal relations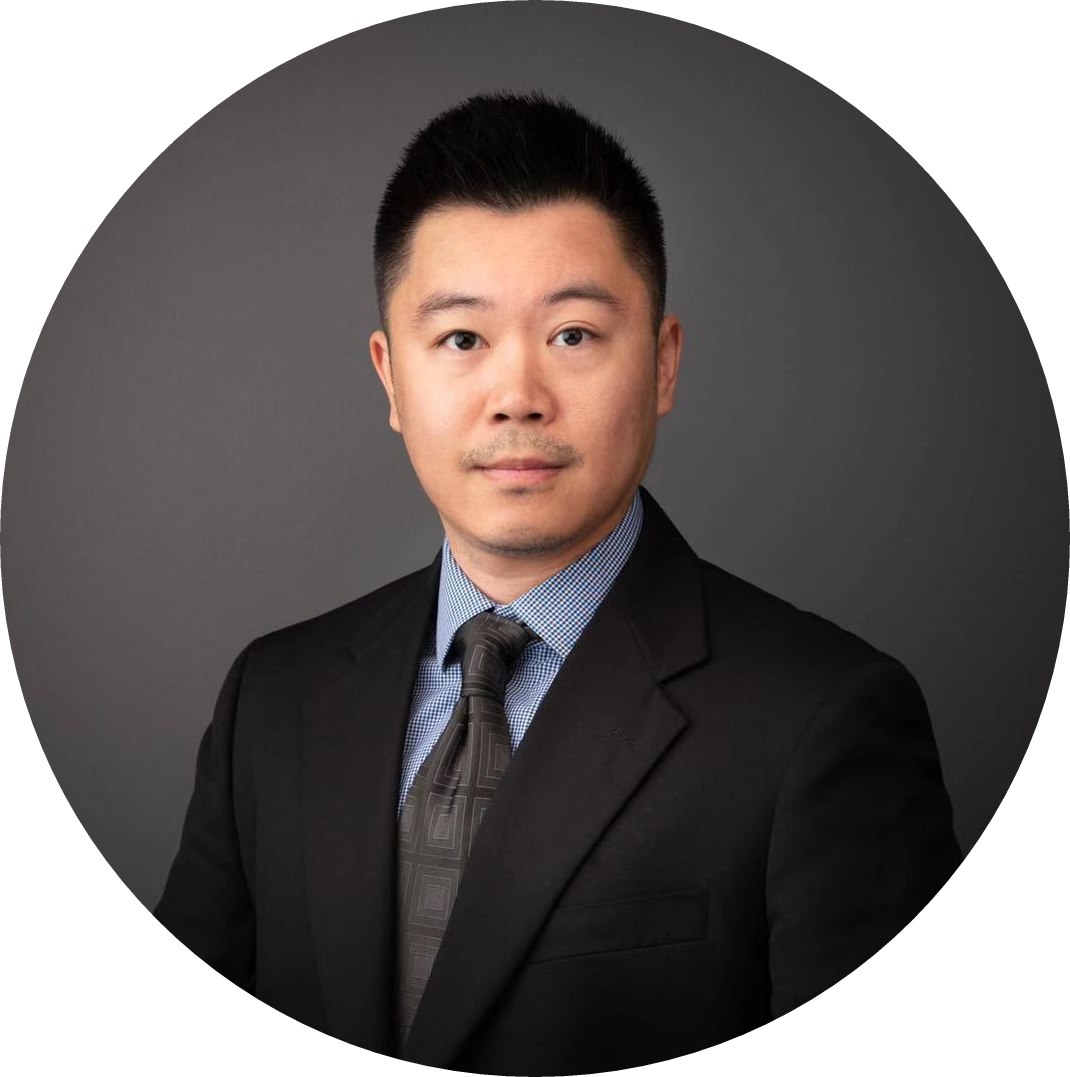 Pu Huang ("Paul") is a US attorney currently practicing immigration law. He came to the US at the age of 15. As a first-generation immigrant, Paul understands how an immigration status or a visa can change and affect someone's life.
Paul received his JD, with honors from Western Michigan University Cooley Law School. He also received his LLM in Corporate and Finance, graduating with Honors from there. Prior to his legal studies, he earned a Bachelor's Degree from Allegheny College (in Pennsylvania), majoring in Political Science and Economics.
Paul speaks fluent English and Chinese. Currently practicing US immigration law, he has years of experience in handling employment-based immigration cases. His area of specialty includes non-immigration visas, immigration visas, employment-based immigration cases, and family-based immigration petitions. Paul is licensed to practice immigration law in any US state.
Details of Lucas & Friend Hall Irvine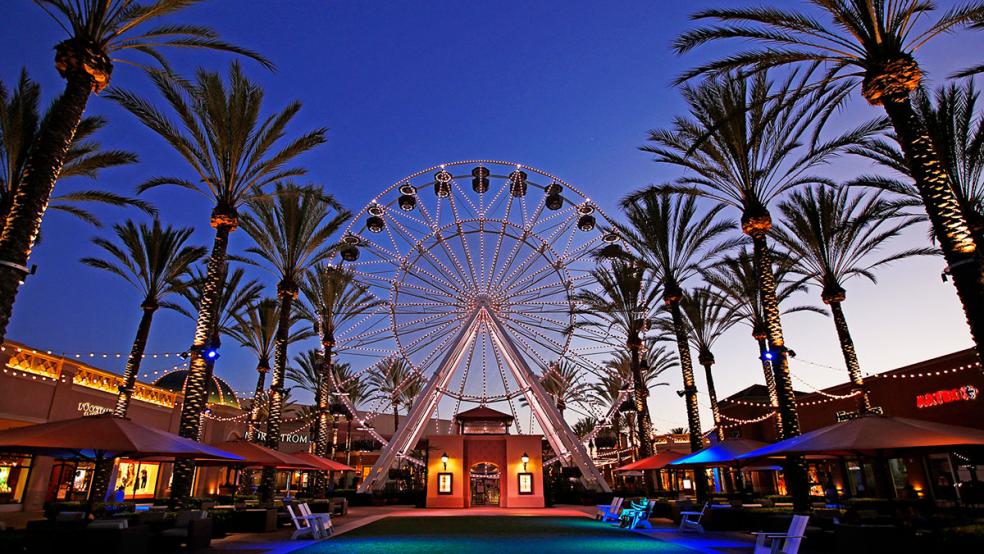 Location: Irvine in Orange Country, California

Targeted size of Coliving Space: 2,500 to 3,000+ square feet net area includes 4-5 bathrooms and 8 to 12 bedrooms

Targeted tenants: Global Chinese Students attending the University of California Irvine, and other nearby schools including Irvine Valley College, Orange Coast College, and Saddleback College

Brand name of accommodations: Lucas & Friend Hall Irvine with the word, "Hall" suggesting that students be the target market

Brand objectives: to communicate a coliving accommodations solution that will help global Chinese students feel at home while helping them to integrate into their new surroundings

Brand story: Revolves around a reality-based fictional character called Lucas who had been given the opportunity to study away from home for his university education. Friendly, adventurous, and positive in nature, he embraces this adventure eagerly, desiring to integrate into his new overseas setting and his new life and to share his learning to other global Chinese new to the overseas scene through regular culinary gatherings and group-bonding activities. However, amidst all his enthusiasm to "settle in" to his new life, Lucas discovers a few "global Chinese traits" which he cannot abandon central to his existence: his attachment to a good multi-purpose rice cooker, his homesickness for homemade traditional Chinese soups and various Chinese comfort foods such as wonton noodles, and his need to instill the rule of no shoes in the house, slippers only in order to feel at ease, at home.

Brand name: The name of the brand, Lucas & Friend taps into the brand's reality-inspired fictional character Lucas with brand associations of helping tenants feel at home with Lucas as a friendly global Chinese mentor

Brand logo: A pair of slippers references the global Chinese habit of removing shoes and putting on slippers when at home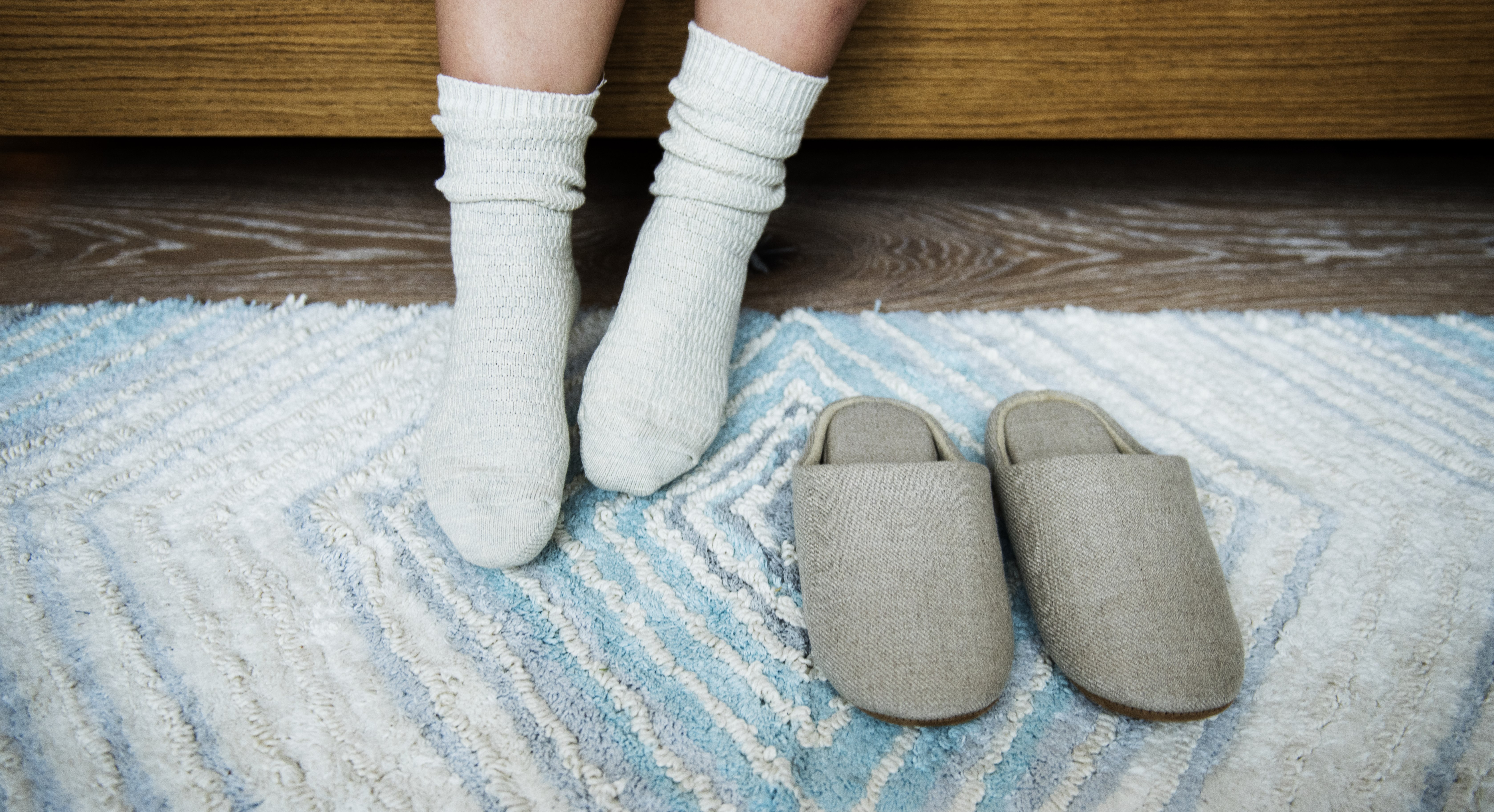 Branded House Rule: No shoes in the house, slippers only when at home

Brand slogan: "Welcome Home", the essence of the brand's Cantonese slogan, "回家飲湯" , which literally translates to "Welcome home to drink soup", a phrase which will conjure up for global Chinese images of home as a place where they can relax, have a listening ear, and renew their energies with a homemade concoction that has been specially prepared for them.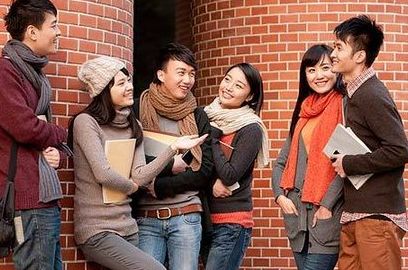 Brand name for Tenants: Tenants are called "老友" or "Luyos" (the anglicized, affectionized and shortened form of Lucas 的朋友 (Friends of Lucas)

Physical branding elements:

The inclusion of a top quality multi-purpose rice cooker
Concierge grocery shopping list specially sources a high quality rice
Weekly Large Crock pot of Homemade Chinese soup: to conjure up the brand slogan of "Welcome Home / 回家飲湯"
L&F monogrammed slippers will be gifted to each Luyo when he/she moves into the property with extra pairs available on loan to visitors.
L&F monogrammed gift of a pair of chopsticks for each Luyo to use during their entire stay at Lucas & Friend.
Business Strategy


Marketing Strategy


Operational Plan


SWOT Analysis



Human Resources


Social Responsibility


Future Plans



Financial Year
Dec-2019
Revenue
$0
Cost of Good Sold
$0
Taxes Paid
$0
Net Income
$0
Total Assets
$4,234
Cash & Cash Equivalents
$4,234
Accounts Receivable
$0
Total Liabilities
$0
Short-term Debt
$0
Long-term Debt
$0

Dividend Policy


July 2019
August 2019
November 2019
December 2019
February 2020
July 2020
September 2020
4Q 2020
4Q 2020
4Q 2020
1Q 2021
Risk Factors





Note:


The information provided is a summary only. Please review the full offering documents (Form C) for a full description of the company and offering.



You can cancel an investment commitment until 48 hours prior to the offering deadline.


$17,400


34.8%
target $50,000





to go
$50,000

$1,070,000

$100,000

32.26% - 83.79%

Membership Units

Regulation CF

31 Dec 2020

Unit Price

$100.00

Units Offered



500 - 10,700

Units Issued After Offering



1,550 - 12,770

Corporate Profile:

Lucas & Friend Land Holdings, LLC

Wyoming

22 Nov 2019

949-490-9696

172 Center Street, Ste 202
Jackson
Wyoming 83001
USA


Real Estate

Major shareholders: