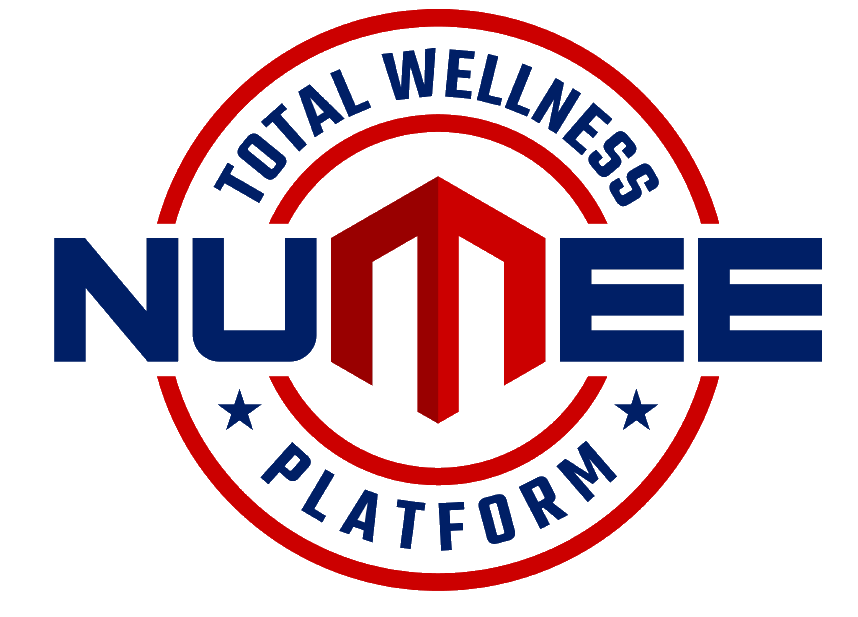 About NuMee Inc
Welcome to nuMee -- a total wellness company! Our app offers a holistic approach to wellbeing by customizing nutrition, exercise, and trauma-informed mindset plans. Users will create an avatar and complete quests in the real world such as walking, drinking water, or eating more leafy greens. As you complete wellness activities in the real world your avatar shows progress for each activity you complete! This makes the wellness journey fun and easy to see your daily progress.
Our App matches users who share specific challenges and common goals to foster a supportive community and get you a team of people just like you to support each other. Users are also matched to trainers and practitioners who specialize in helping with specific challenges and offer professional support and coaching.
NuMee makes wellness fast and fun!
Mission Statement
We want you to be able to just show up, have fun and get results. We offer a customized, comprehensive wellness plan that meets you where you are and guides you on a fun, clear, achievable roadmap to where you want to be. Our nuMee community is a safe, inclusive, and supportive space to achieve your milestones.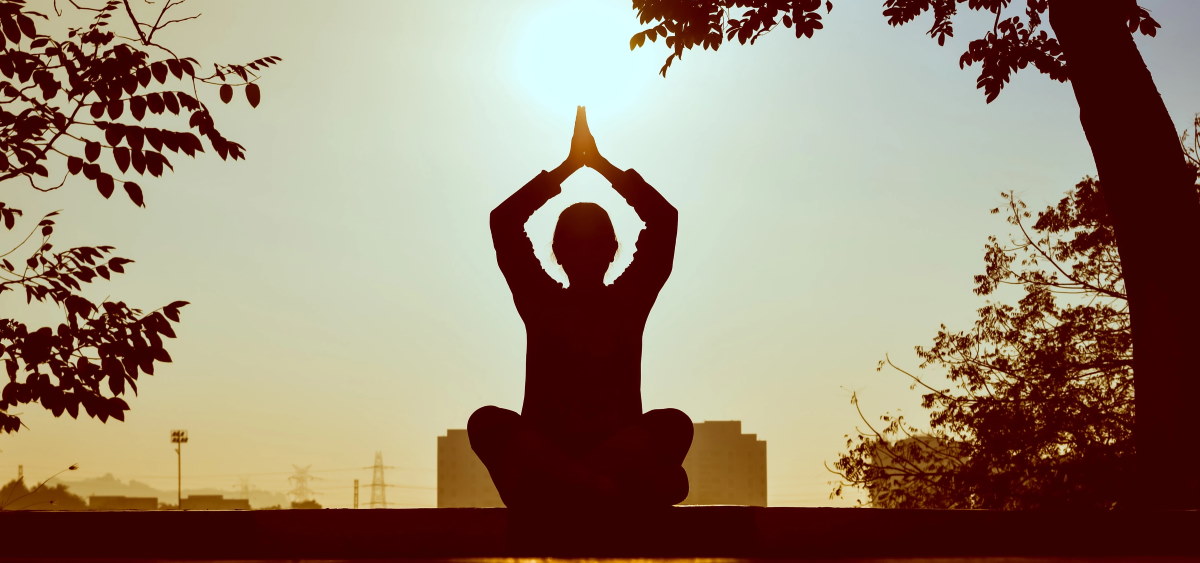 Vision
Statement
We at nuMee want to simplify holistic wellness by providing a fun online experience to gamify wellness activities as well as easy access to vetted mindset, nutrition, and fitness coaches.
Crowd Funding Tiers
Please support our company by becoming an investor for as little as $100! Not only will you get stock in nuMee, but if you invest at the levels below you will get additional benefits!
Equity Crowd Funding Tiers
Amount

Extra Value

Description

$300
nuMee decal
3 nuMee logo decals
$500
decal / water bottle
3 logo decals and 1 nuMee water bottle
$1,000
decal / water bottle / Hoodie
3 decals, 1 water bottle, and a nuMee hoodie
$2,000
one of each
1st 5 investors at this level get one of all the previous + 30min session
$5,000
one of each + 1 session with Kate / Maura + Jacket A
1st 5 investors at this level get a 90 min virtual session with either Kate or Maura
$10,000
one of each + 3 sessions + Jacket A
1st 5 investors at this level get one 90min session and two 30min virtual sessions with Kate or Maura
$50,000
one of each + full day session + Jacket B
1st 5 investors at this level get a full day with wellness plan and an in-person session with Kate or Maura
$100,000
one of each + weekend + Jacket B
1st 5 investors at this level get a wellness plan, Full weekend in person with Kate or Maura
$400,000
one of each + weekend + custom can + Jacket B
1st 5 investors at this level get a wellness plan, Full weekend with Kate or Maura + customized mobile workout studio delivered to you (up to 100k in value)
How nuMee Works
Your total wellness journey begins by creating an avatar that represents your current state of wellness. This avatar is your digital self, your digital soul. As you follow your wellness plan, your nuMee avatar shows improvement based on those wellness activities. Certain entertaining features in the app take in to account the improvement your nuMee has made and its current appearance. NuMee is a personal catered wellness journey including nutrition, mind, and exercise. My name is Jim, I am one of the founders and I'll show you what the app would look like for me.
What will the app experience be like? Check it out below:
1) Download the App
2) Register or sign in with Facebook or Google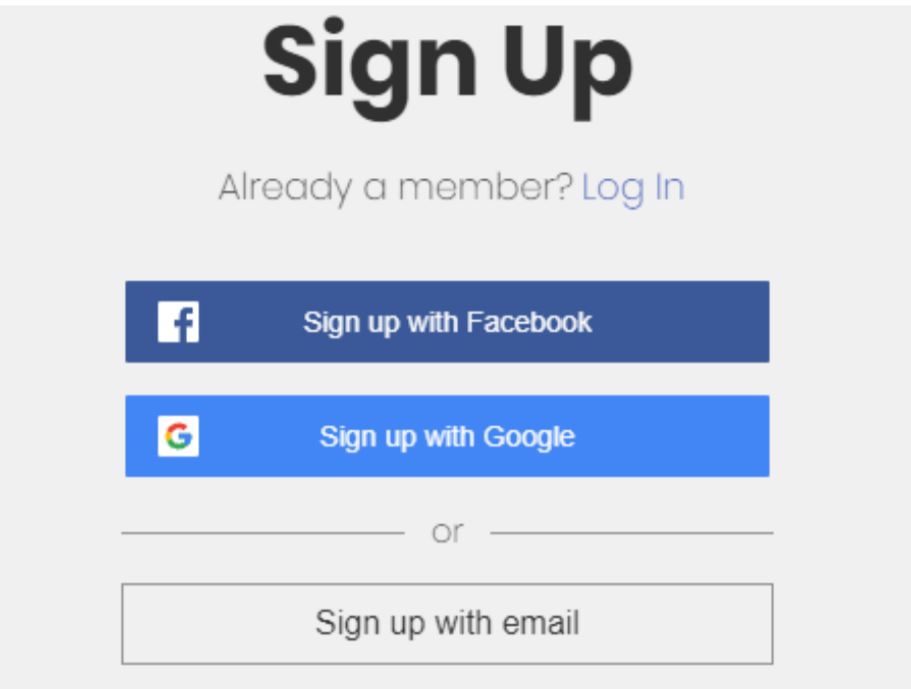 3) Create an Avatar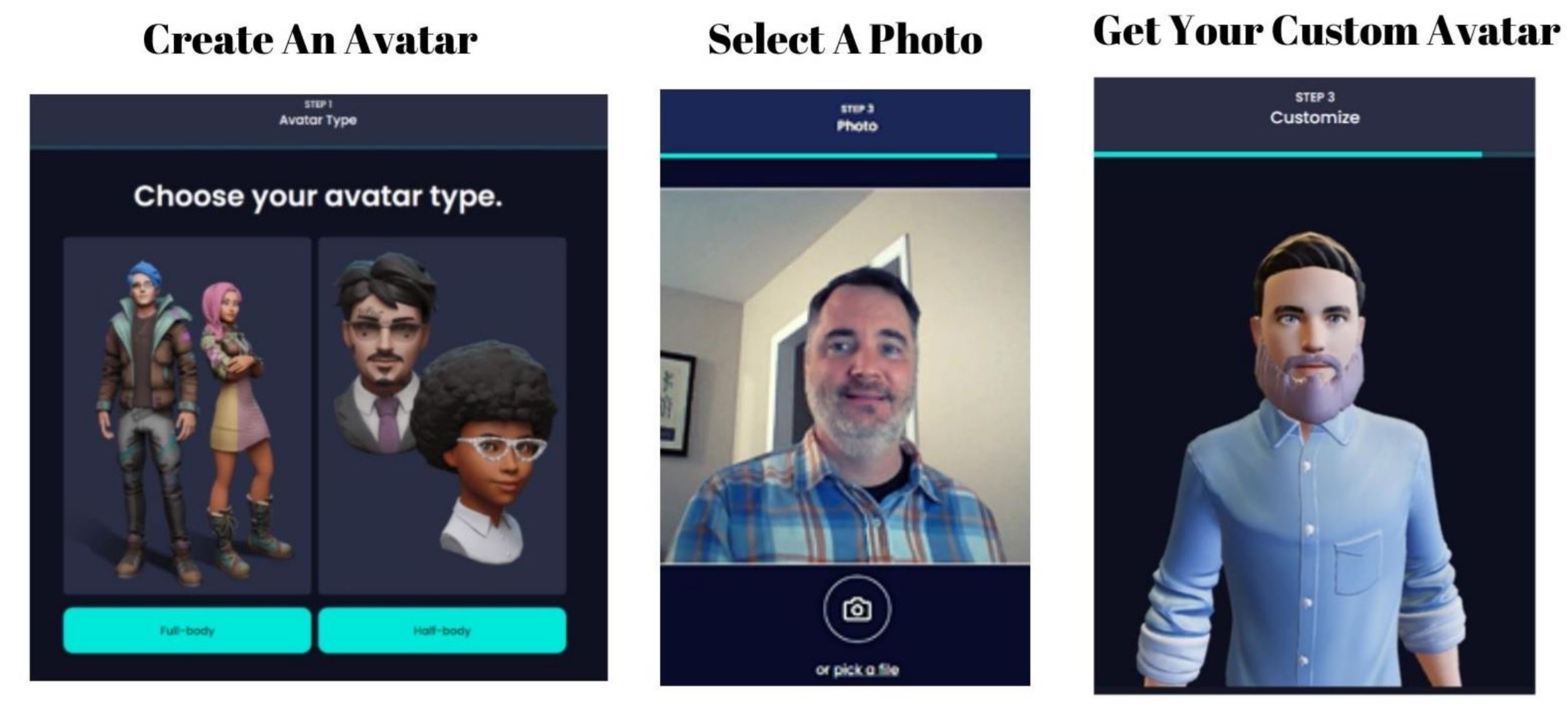 a) Create your Avatar Wellness Profile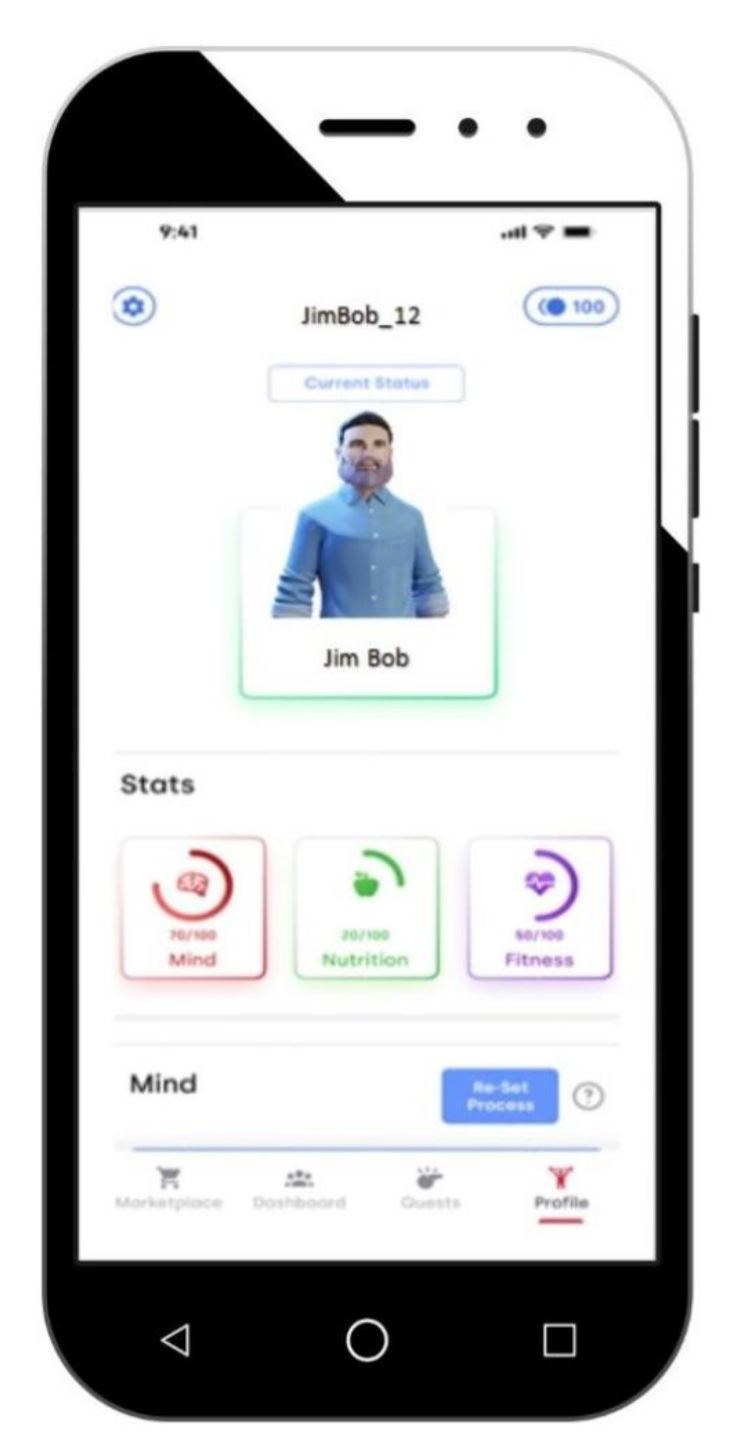 b) Choose your wellness quests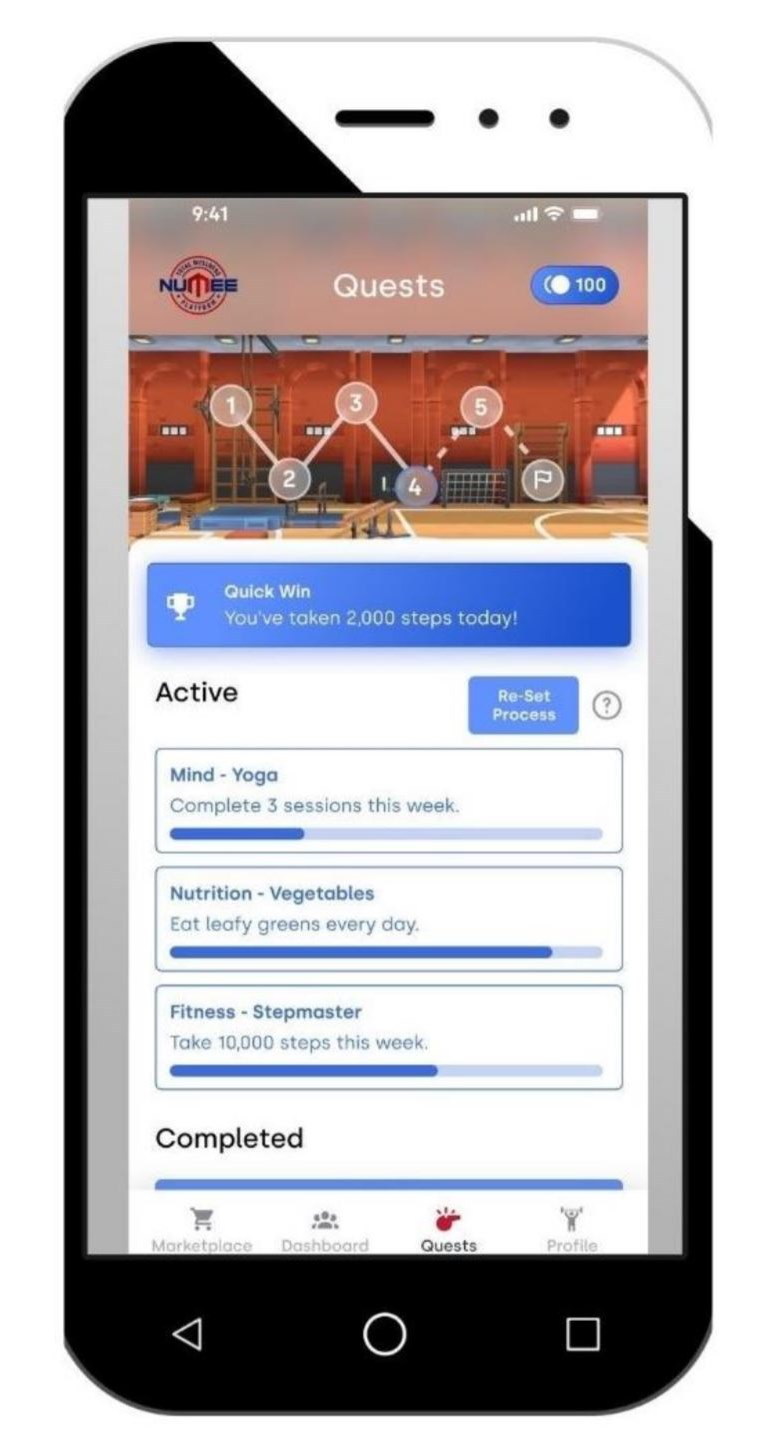 c) Select a team to be a part of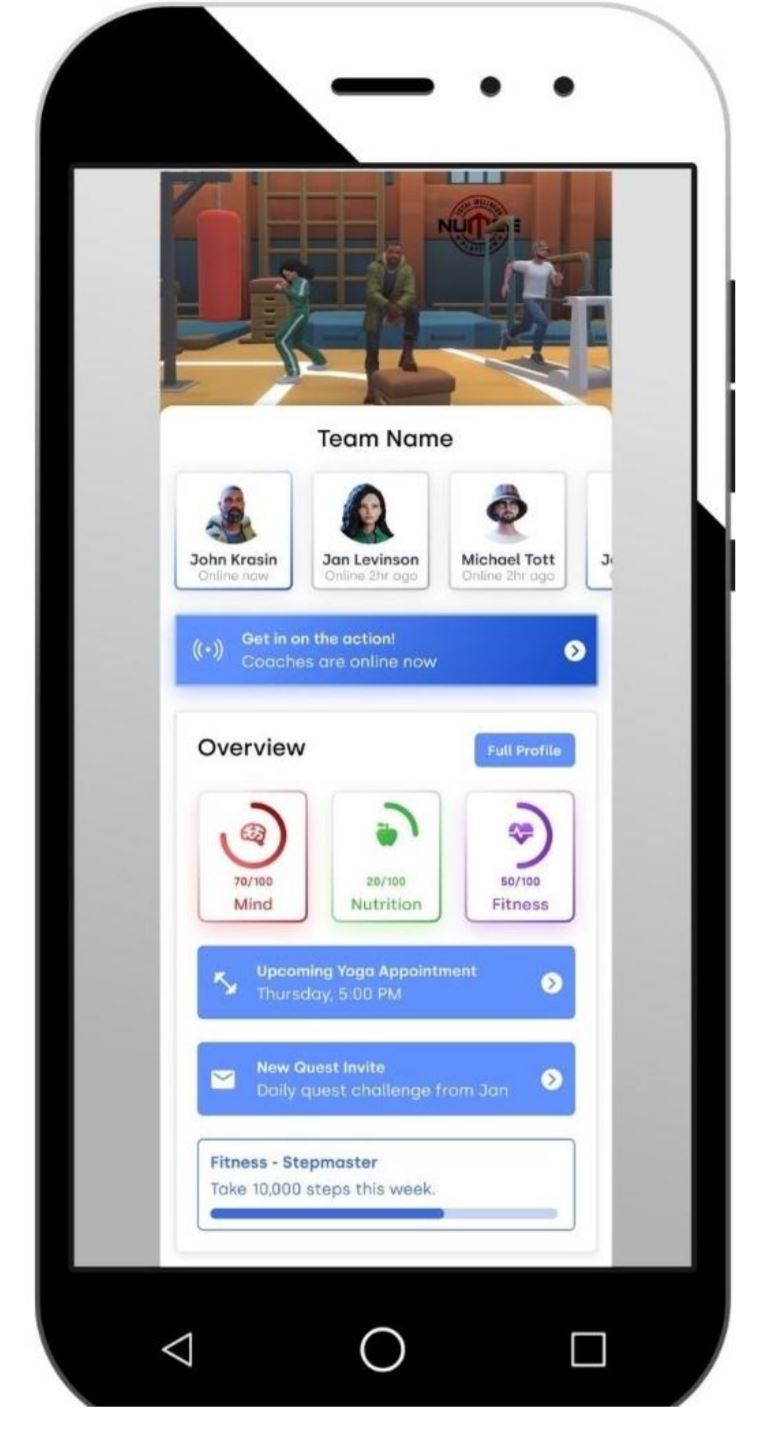 4) Select a few coaches


Follow your plan (optional nuMee Can shown but can be done from your living room!)
Start playing your way to a positive mindset, improved nutrition, and fitness
I went for a walk every day this week in a park and got my avatar a jacket for completing that quest to show my progress this week. I did some meditation each day and got the week 1 meditation glasses!




Working out with the App
Working out with Ryan the CEO of nuMee in person and through the app.


Ryan meets his fitness coach Kate and learns the right way to do his dumbbell workout


He connects with her through the app on his TV when they can't meet in person

I can't always meet Ryan in his nuMee Can so I've been on the App wherever I am. Here is my avatar after walking, meditation, drinking enough water, and eating more veggies for a month:

Real world Results
My nuMee team is my nuMee family. They help me stay motivated to keep working on myself so I can be there for my wife and son. My family now takes more time for outdoor activities like hiking!


Practitioner Business Suite

So how does it work for coaches and practitioners? NuMee offers fitness, mindset and nutrition coaches a framework and suite of tools to support our customers by incorporating their own business solutions onto our platform. Coaches are a critical part of the nuMee community and can network and mingle with peers, find new customers, share expertise, and build up their media library. Some of the features for coaches and practitioners include:
Algorithm based customer matching based on your specialties and personality type. Find customers that are a good fit for you
Social Media automation so you can touch base in facebook, twitter, Instagram, and pinterest quickly without having to log in and write a message each time
A platform where you can record your group sessions or other media you create and keep that media asset for user anywhere
Support with producing blog, vlog, white papers, podcasts, and getting yourself exposure
The practitioners register on the app, complete the user profile and personality test, and apply to participate. Once they are vetted and approved, our matching algorithm will recommend coaches to users who need support in the coach's area of expertise. Each trainer/practitioner will have their own digital training space called a 'practitioner's suite'. Similar to a website, this is where they upload their content so users can make informed decisions as to which trainer is best suited to help them.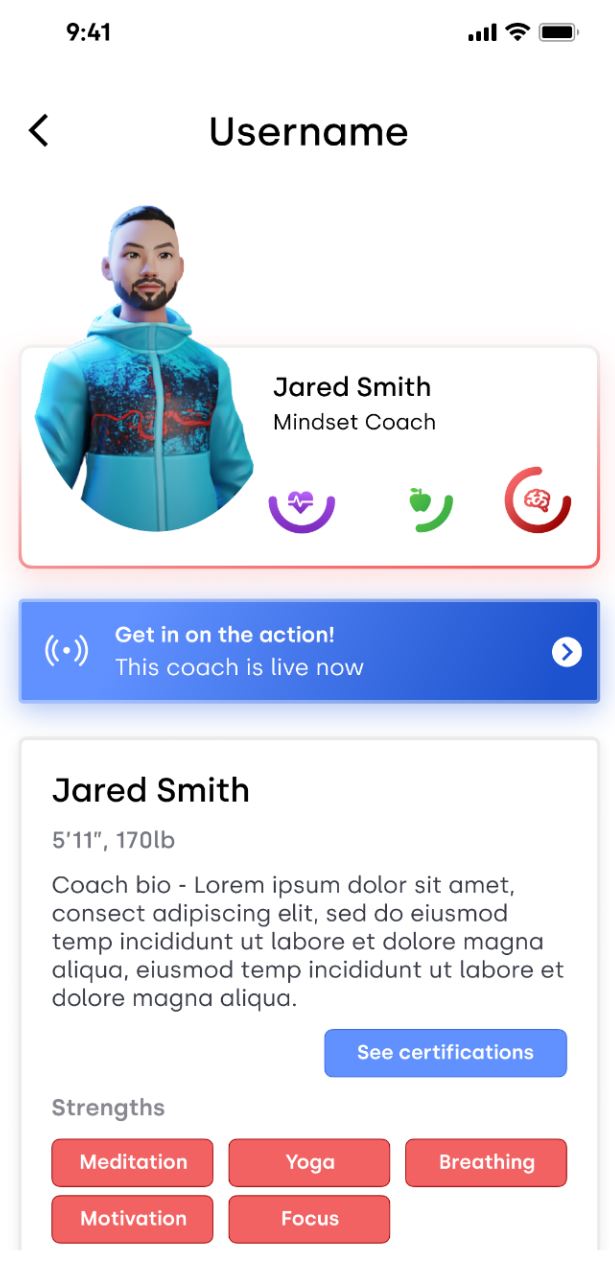 The trainers/practitioners will also have a vault of free content to offer, a schedule of classes or on-demand options as well as contact info for consultations.

Description of Business

We provide free ad sponsored or no ad paid subscriptions for our proprietary wellness journey application. The creation of your path to wellness is free and a subscription will unlock access to premium self-directed content, discounted coaching session rates, and advanced features.

The App will recommend support teams to users, as well as activities, to build community and accountability among users who share a particular goal and/or challenge. The App will also recommend mindset, nutrition and fitness practitioners who specialize in helping with particular goals and/or challenges to provide access to customized free coaching content.
Wellness Plans
Our current medical system is primarily focused on treating illness, not promoting wellness. This "sick-care" system is missing a huge opportunity to help people prevent the illness in the first place. That's where we can help. nuMee can help you create new healthy habits which include delicious foods, fun and challenging exercise, and mindfulness tools to shift into a positive, self-loving mindset. The sustainable path to your wellness begins with prevention by offering professional and affordable support.

Mindset
Mindset is everything. Whether you think you can or you can't, you're right. Our mindset coaches specialize in helping with a variety of challenges including but not limited to:

procrastination
emotional eating
body dysmorphia
fixed mindset
negativity
self-doubt, etc.
Our coaches bring free and paid content to help with mindfulness, self-compassion, resilience, growth mindset, emotional healing and much, much more.

Nutrition
There are seemingly infinite approaches to nutrition (blood type, paleo, keto, etc) and it can be overwhelming. Although every body is unique in some way, the human body in general will respond to certain things exactly the same way: consume more fuel (calories) than you need, you'll store it. Not all calories are created equally. Our nutrition practitioners will help you understand what kinds of nutrients fuel your health and reduce the "storage" issue and create a delicious plan to support your goals.

Fitness
Our bodies were born to move! Fitness is about health, not body shape. We know that boredom plays a part in lack of motivation. Our fitness games make your path to improved health fast and fun. Many of our programs require little or no equipment other than moving your own body. Our coaches will be your biggest cheerleader keeping you focused on your path and helping you see how far you've come. Our comprehensive wellness plan will meet you where you are and give you a map to where you want to be.

Early Success
An initial pre-sale of our app and process to a school pilot has been successfully negotiated for over 100K, building confidence in our methodology to deliver fun, fast results.

Use of Funds
| | |
| --- | --- |
| Complete the App: | Finish building the App including the gamification features and incorporate a robust practitioner tool suite. |
| Working Capital: | Retain sufficient funds to cover expenses and operating costs while getting into substantial revenue. |
| Complete IP: | Complete our Utility Patent and remaining intellectual property. |
Marketing

Once the prototype is built and tested, we will have a pilot test in Phoenix Arizona and the Rhode Island / Connecticut area to spread awareness, generate interested users, obtain working capital, and advertise it on Facebook and google.
Prior to launch we will be building community and buzz by hosting pop-up events with a mobile SMART training facility that is App integrated as well as launching our Free Your Mindset vodcast (video podcast) series on nuMee tv, ROKU and all relevant social media channels. We will create ground game events to build community in each pilot test location to bring together like-minded customers to form support and accountability communities. As these user communities grow and share their experiences, they will become our force multipliers by building awareness through social media platforms. Our proprietary media content will create an additional online presence and opportunities to create community.
Market Segmentation
The global wellness industry is a 1.5Trillion dollar industry. In the US our target markets are as follows:

Diet and Weight Loss
71 billion
Addressable - 0.1% in subscriptions & coach rev share at 10% of 1% = 142MM
Fitness Coaching
10.5 billion
Addressable – 10% cut of 1% of Fitness Trainer participation rev share = 10.5MM
Self-Improvement
13 Billion
Addressable – 10% of 1% Mindset coach participation rev share = 13MM
Our early obtainable market = 168MM with long term potential over 500MM


Competition

We differentiate ourselves in 2 primary ways. First, we are holistic and look for the root cause of the problem. We span mind, nutrition, and fitness. Second, we plug the motivation / retention gap in the average person's pursuit of wellness by gamifying, connecting people to each other and to coaches. Other platforms that are our competitors include those such as Noom, Pelaton, Weight Watchers, Nutrisystem, Sanvello, and Talkspace.
NuMee

All 3

Free - $400 / Month

Each of our competitors focuses on only one aspect of health:
Noom
Nutrition
$59 / month
Pelaton
Fitness
$39 / month
Weight Watchers
Nutrition
$20 - $60 / month
Nutrisystem
Nutrition
$250-$350 / month
Sanvello
Mental Health
$9 / month
Talkspace
Mental Health
$260 / month
In addition to the free subscription with ads, nuMee's premium subscription will be competitively priced and will put average monthly cost in range of Talkspace and Nutrisystem. The budget subscription option allows for group session cost effectiveness to make access to practitioners open to all. Because we have a free and low-cost option, users may work through motivation and other barriers to committing funds to their wellness over time. Eventually resulting in a higher penetration and close rate of interested users.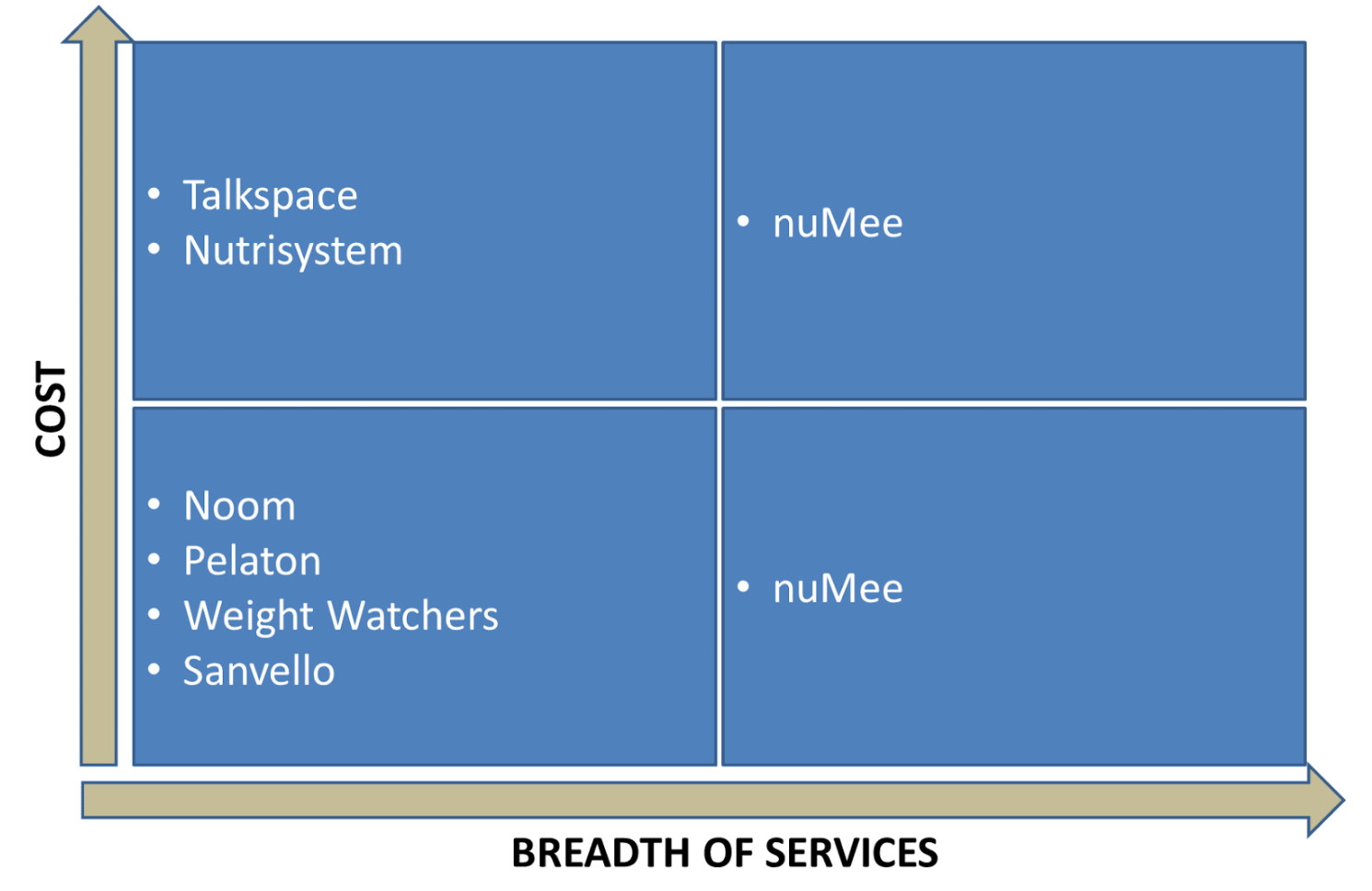 MEET OUR TEAM

RYAN SMALL - Chief Executive Officer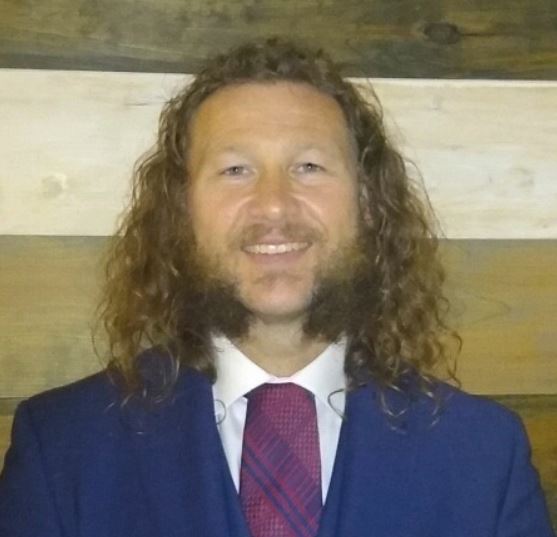 Entrepreneur, Leader, with experience in fabrication, QC, problem solving and connecting dots.
A servant leader, Ryan dedicates his energy to bringing out the best and others and helping them do what they do best.

Ryan founded nuMee and leads the vision and passion.


TONY ZONFRILLI - Chief Design Officer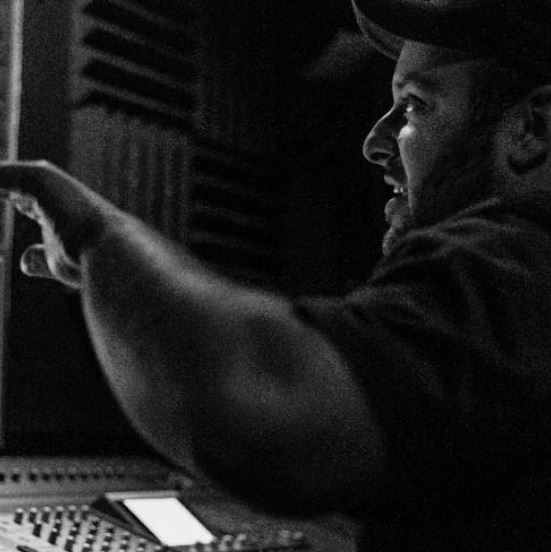 Mechanics and fabrication expert with 20 years as a Master Technician. Owner and operator of a busy shop. Other experience includes heavy equipment operator and head of maintenance.

Tony will coordinate and manages a team providing all aspects of nuMee physical site production, including design, layout, and material sourcing.
JIM FRANK - Chief Operating Officer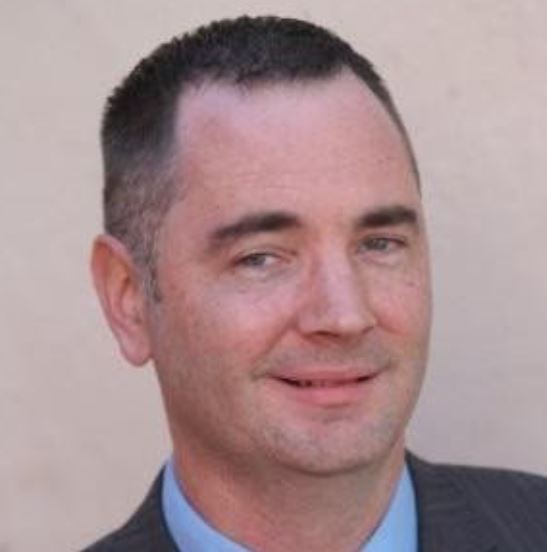 Serial Entrepreneur, Product Development, Systems, Process, and infrastructure expert with nearly a dozen startups under his belt. Nearly 50 million in contracts personally designed and/or negotiated.

Jim will be setting up business systems, and infrastructure, business plan, financials, patent, capital raise, product development, and is the chairman of the board


TODD DAVIS – Chief Marketing Officer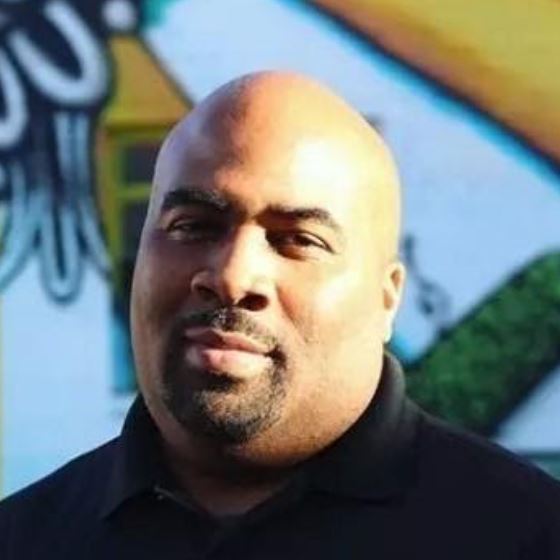 Serial Entrepreneur, Futurist, Digital Disruptor, Creative Influencer SME known for early test market launches for Uber, Doordash and working with companies like 23andMe, GM, Starbucks, Target in strategy, real estate, and business development.

Responsible for GTM (Go to Market) Strategy, pre and post marketing launch and marketing department.



CHERYL CHAMPION - Schools Channel Director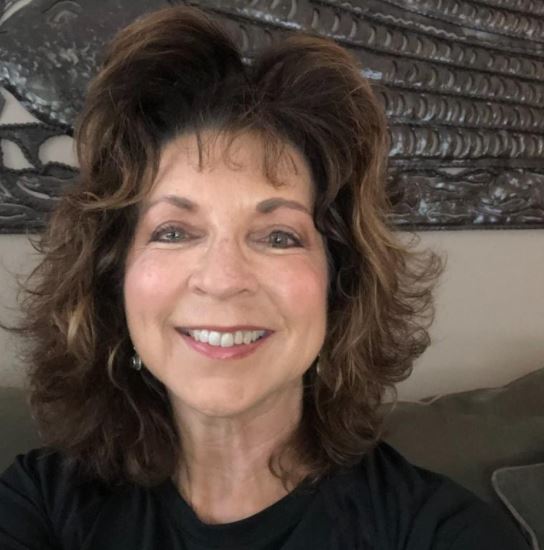 B.S. Health & Physical Education (PK-12), M.E. Special Education (PK-12). Certificated Supervisor of Special Education, Principal, Elementary & Secondary, Superintendent certificate (PK-12). Wrote a $275,000 grant to implement a unifying affective skills program called Voices Reading. Created an inner-city soccer program.

Cheryl leads the schools channel dedicated to bolstering students' mindset, nutrition, and fitness

KATE MACINANTI - Chief Wellness Officer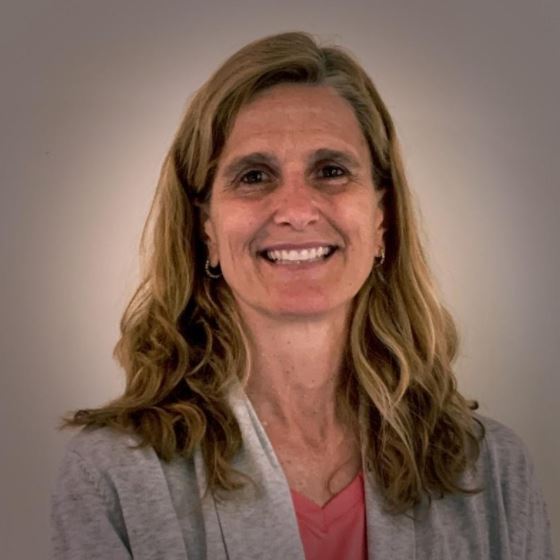 Longevity Health & Wellness Professional with a Master's in Adult Education. 30+ years experience in Fitness, Nutrition, and Mental Health industry combined with 20+ years experience in Corporate IT and Education sectors.

Established in Corporate IT, Public Education, and Health & Wellness verticals, she is focused on creating a customer wellness journey that is science-backed with evidence-based research and planning.

MAURA BARCLAY - Chief Mindset & Culture Officer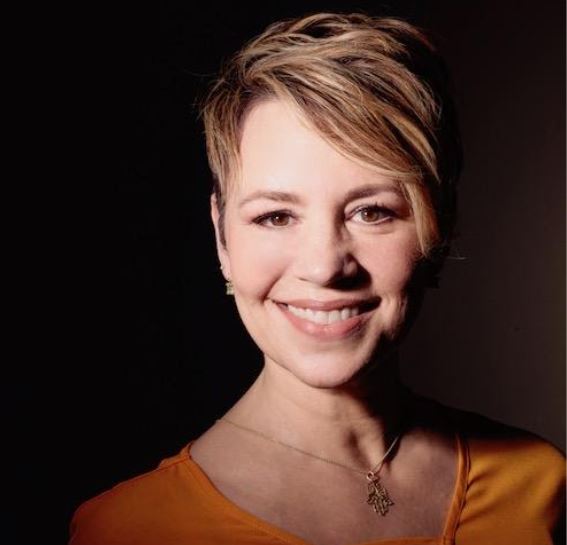 Neuro Facilitation Practitioner, author, mind-body Master Instructor and Transformational Leadership Consultant known for her book and Unbreakable Woman® programs presented across the nation at federal agencies, fortune 500 companies, and the US military.

Maura leads nuMee mindset pillar and company culture. Her evidence-based Culture Fitness methodology creates resilient, adaptive cultures in an ever-changing work force.