Company Highlights:
Founder Jai McFall, a master gardener and organic garden educator.
Thriving Organic Living: Offer Solutions Not Band-Aids!
Organizes workshops for organic gardening, farming for everyone including kids

About Organic Living

Jai McFall, the founder of Organic Living, Inc has been an organic gardener for over 50 years and an organic landscape designer for over 30 years. McFall grew up on an organic farm in rural Michigan where her parents taught her self-sufficiency. The family grew fruits, vegetables, berries and nuts; canned and froze their produce; made pickles, and baked their own breads and cakes.
In 1986, McFall purchased the family farm from her parents and continued to grow organic crops there until 2001, when she sold the farm to follow a dream to help others. As part of that, she moved to Clearwater in 2005. She started her gardening business in Clearwater because so many people asked her about the phenomenal success she had with her home gardens. They wanted her knowledge about how she raised pest-free, abundant fruits, vegetables and other plants and McFall founded Organic Living in 2010.
Organic Living teaches how to restore the quality of the topsoil so that it contains all the minerals and microorganisms which are essential for healthy soil and healthy food; how to grow nutritious, delicious and healthy food in back yards, community gardens and Community Supported Agriculture Gardens and to supply organic, healthy plants, and soil conditioners to customers. Organic Living sells whole plants that customers can take and plant on their own. Organic Living also offers organic garden landscaping.
Did you know that here in the US:
Every 2 minutes a child is diagnosed with cancer?
Alzheimer's is currently ranked as the sixth leading cause of death?
36 Million people have diabetes?
60% of adults and 30% of children are obese
70% of Americans take prescribed meds for chronic pain or illness
Every 4 minutes someone dies from prescription drugs?
The Center for Disease Control and Prevention states, "Chronic diseases and conditions-such as heart disease, stroke, cancer, type 2 diabetes, obesity, and arthritis- are among the most common, costly and preventable of all health problems.
Why is that? Our food, even from "health" stores no longer has the nutritional value it once has. And processed foods lack vital nutrients and contain additives that are toxic and addictive.
The result is an unhealthy population spending billions on unworkable solutions.
People are dying every day from preventable diseases
People are suffering daily and not enjoying their lives
Many people are stuck on the merry go round of drugs and surgery and the cost is killing or bankrupting them or both.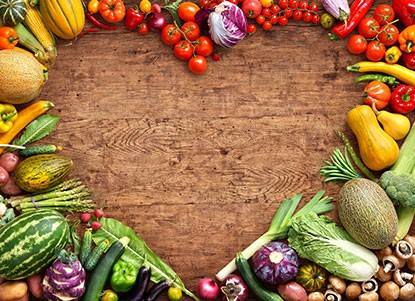 Our mission is to provide affordable and sustainable alternatives to mass market plants, vegetables, fruits, and herbs along with educational resources on nurturing the customer's investment. We desire to uphold our reputation by providing the best customer service in sales, landscaping services, and educational seminars held at Organic Living. Our market is any individual consumer that wants control over where their food comes from. Our customers want organic plants, vegetables, fruit, and herbs that they can trust have been grown to organic standards. We also serve individuals that want a backyard garden of fruits, vegetables, and herbs with landscaping services. In addition to these we serve customers wanting to be educated on the benefits of living organically. Organic Living is seeking funding for start up costs which generally include but aren't limited to: purchase and development of farm land for organic plants, vegetables, fruits, and herbs; purchase of Bio-Char mine (information attached) and mineral rights; purchase of multiple plants, vegetables, fruits, and herbs; capital for overhead and salaries.


Why Organic Matters?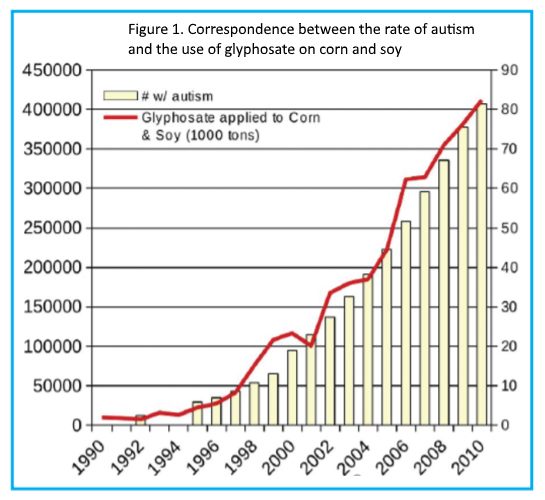 According to Dr. William Shaw's findings, children with autism have high amounts of Clostridia bacteria in their intestines, which is probably due to the proliferation of the weed killer (herbicide) called glyphosate which is sprayed on food plants like corn and soy, which have been genetically modified to be resistant to glyphosate.

Dr. Shaw found that the incidence of autism positively correlates with glyphosate usage, as shown in Figure 1. Dr.Shaw suggests chidren and breastfeeding mothers should avoid glyphosate and only eat food labeled as organic. Food labeled as non-GMO may still be contaminated with glyphosate as well as other herbicides and pesticides and should be avoided.




References:

Our Mission Statement: To lead a worldwide Food Revolution; to teach people how to avoid disease; to eat healthy, nutritious and delicious meals for less money, to take charge of their health & radically restoring the quality of health of our planet and its populations.

Our "Vitality Center" will provide nutrient dense produce for immediate consumption & products for do-it-yourselfers to grow superfoods to eat and enjoy.

Our "7 Steps to Vitality" program will empower our guests with knowledge, tools, coaching and training so they can take control of their health and live a healthy lifestyle.

Our guests will have quality of life and save money while they enjoy their lives full of vitality and prevent future disease.

Why am I passionate about this: As a child I loved nature: birds, exploring, looking at the world through my microscope and doing chemistry experiments. I took all the math and science classes I could in high school. After graduating I went to nursing school. I loved learning and asked a lot of questions.
I am determined to help exhausted people regain their vitality, so they can take back their health and create the life they desire.

Organic Living's Featured Products: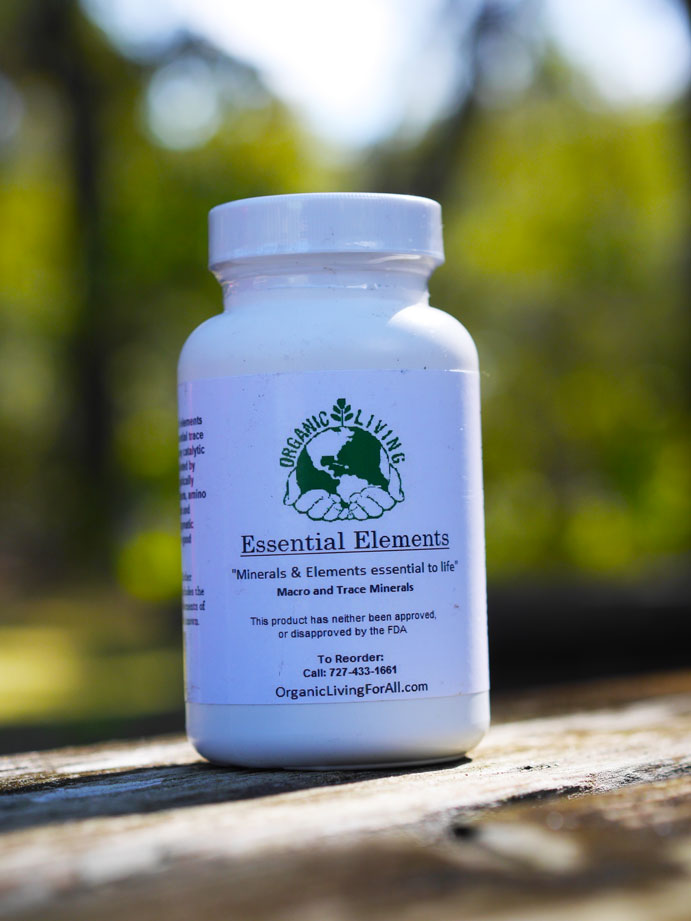 Essential Elements
Minerals & Elements essential to life
Macro and Trace Minerals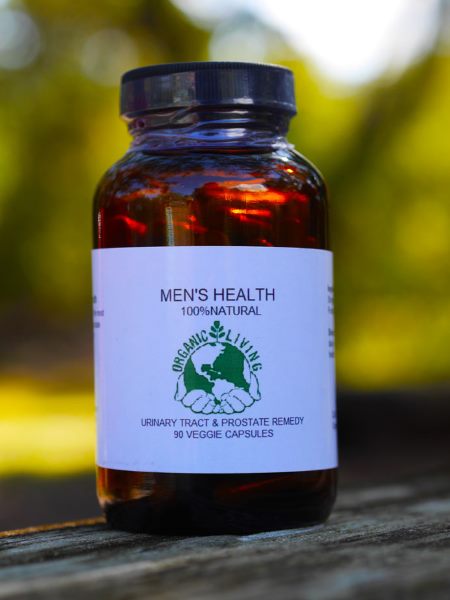 Men's Health
100% Natural
Urinary Tract & Prostate Remedy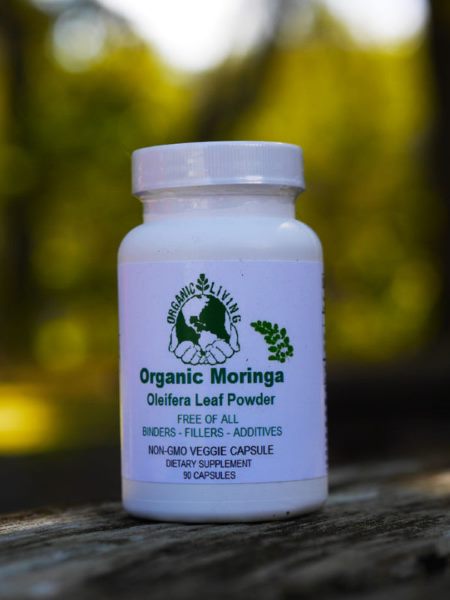 Organic Moringa
Oleifera Leaf Power
Free of All Binders - Fillers - Additives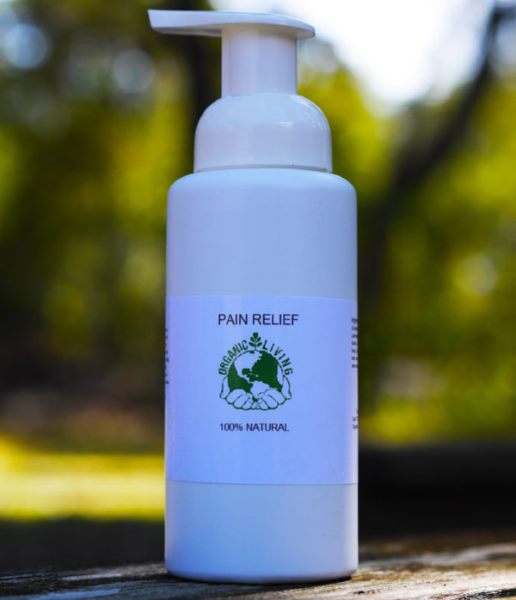 Pain Relief
100% Natural
Pain Relief Therapy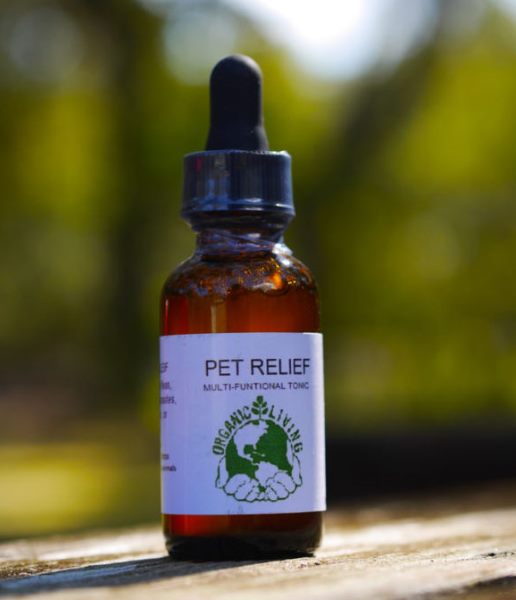 Pet Relief
Multi-functional Tonic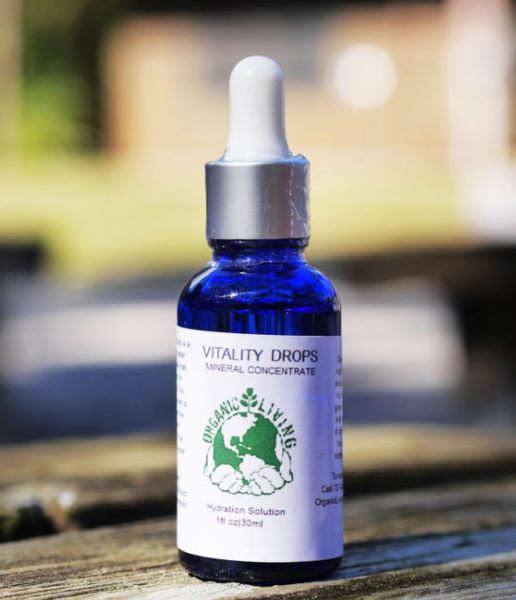 Vitality Drops
Mineral Concentrate
Hydration Solution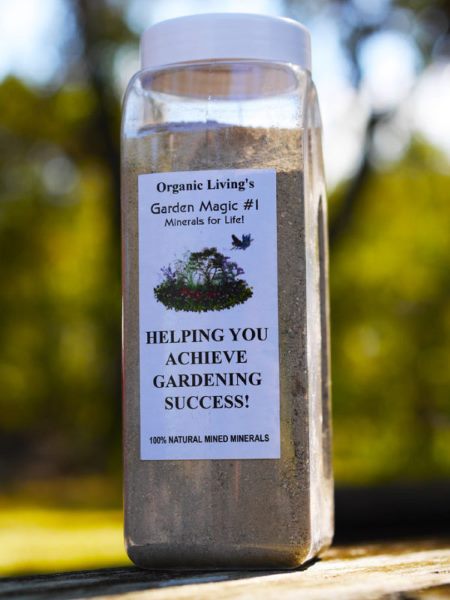 Garden Magic #1
Minerals for Life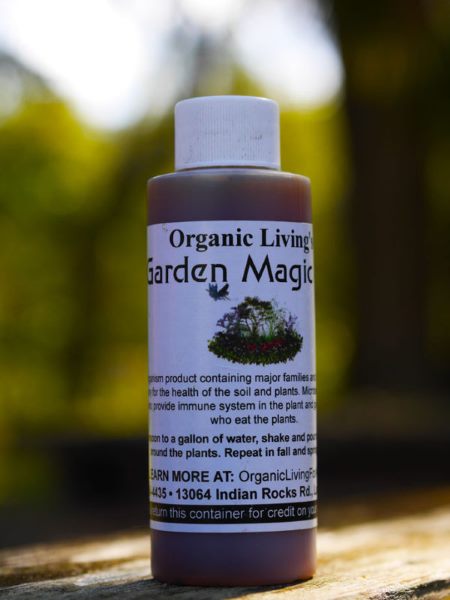 Garden Magic #2
Micro-organisms essential for the health of the soil and plants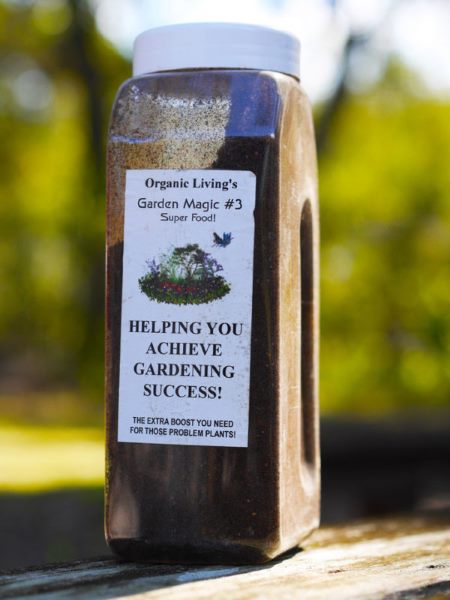 Garden Magic #3
Super Food for Plants
The Extra Boost for problem plants

One of our amazing products is "Wellness Tonic 48", it removes toxins and restores vitality to people. Here are what people say about Wellness Tonic 48: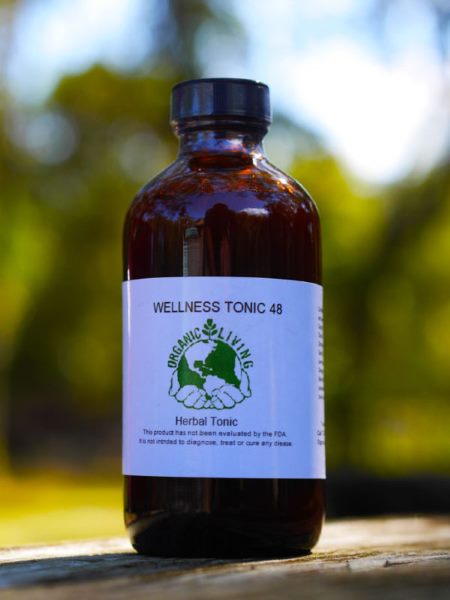 I use Wellness Tonic to help my body remain clean & strong. I work for a large university. Many are sick there and I have remained in good health. I am 60 years old, I eat clean & am on no prescription medications & feel great. Thank you!

- Anne

Using Wellness Tonic we boosted mum's immunity after her two operations, and it helped me with clarity of mind and vitality in hectic city life. I won't go without it!
- Margaret

I got a bottle of the Wellness Tonic for my mother who was suffering from various ailments. For the past few years, she has been dealing with kidney failure. She went to her specialist and was informed that her kidney is working normally now, and the doctor was amazed. My mother's health is turning around. I am elated she is feeling better.
- Craig R.



I was going through menopause with all the symptoms such as hot flushes, sleeplessness, joint pain, tiredness and generally just coping with my day to day activities. A friend suggested that I try Wellness Tonic. The first day I had so much energy. I have now been taking the product for 4 months and feel like a normal person again. Now at 53 I have boundless energy, function after 6 hours of sleep, have no more sinusitis and very little joint pain.
-
K.P.

One of my patients used Wellness Tonic for a dental infection. I saw the biggest change in one month that I've ever seen with anybody under any conditions.
- Dr Rankin

Organic Living Workshops: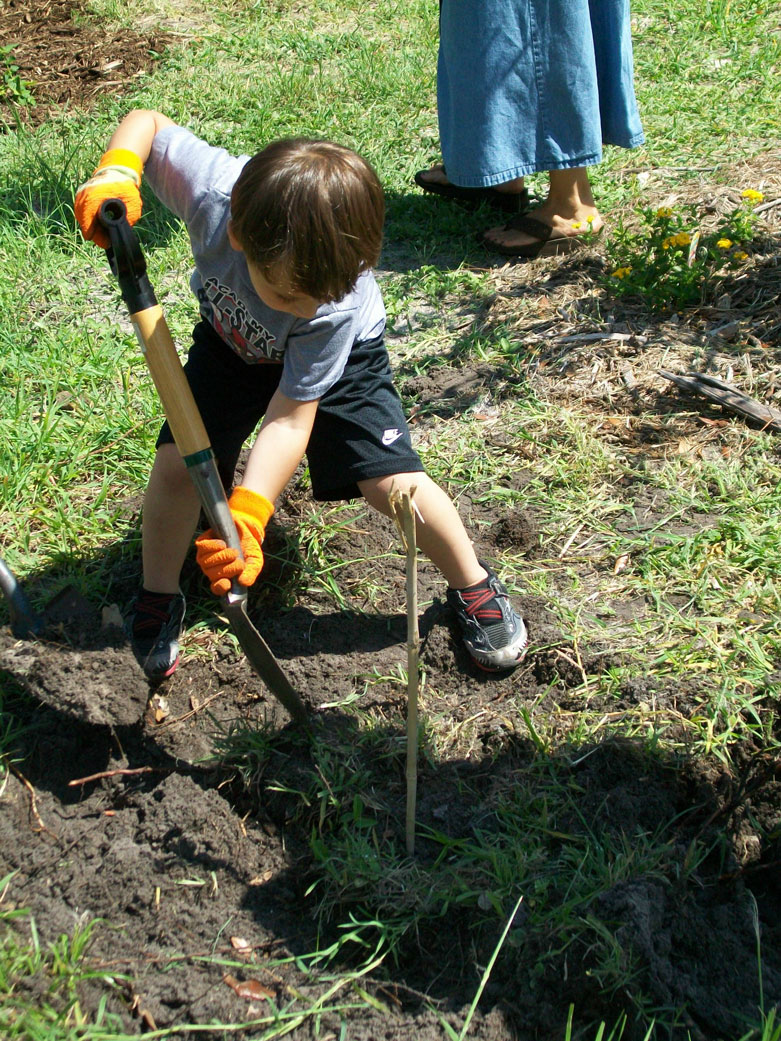 Organic Living organizes workshops for anyone who wants to learn to grow a garden more organically, install an irrigation system, learn vertical gardening and many other topics:

Grow your own Super Foods

Why do they call Moringa & Katuk miracle plants? This delicious and informative workshop can let you to find out how growing and eating these wonderful plants will provide you with high levels of vitamins, minerals and protein. Learn why the Moringa, like the Katuk, is considered "survival food" with edible flowers, bark and roots. See how these amazing plants can provide your family with nutritious, easy to grow food all year round.

Raised Bed Gardening

Would you like to be able to grow twice as much vegetables and flowers per square foot as ordinary beds? You can have a smaller and more manageable garden that produces more nutritious food for your table by adding a raised bed to your yard. Come and learn the many advantages of raised bed gardening.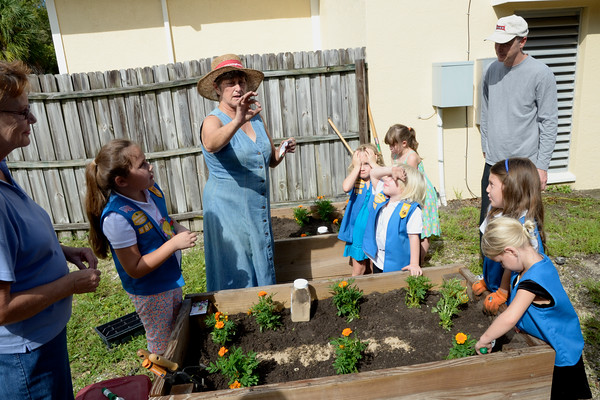 How to make Homemade Liqueurs

We are offering a very special workshop on how to make home-made liqueurs. Imagine organic liqueur made from fresh fruit and/or herbs without all those preservatives and chemicals. Think of all the ooohs and ahhhhs you will get when you serve your guests some of your unique liqueur that you made yourself.

How to Make Homemade Pesto

You will get a basic recipe that we will use to make a batch of pesto. Then we will change the recipe to make variations with different types of basil and other herbs. You will get to taste them all and be able to impress your friends with delicious sauces. Cost: $10 plus you get to take home a basil plant.

Using Herbs fresh from the garden

Learn how to use herbs in your garden. Use in cooking and in tea.

How to Care for & Maintain Your Gardens Learn the secrets of low maintenance gardening

Secrets of low maintenance gardening. It is easier than you think.

About the Founder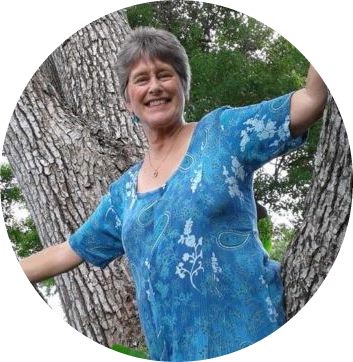 Jai McFall
Owner, Master Gardener & CEO

After graduating an honor student in Math and Science, Jai McFall went on to manage food coops, teach organic gardening, build edible nurseries and manage landscape design companies in two states. Since college she has continued her education in health, nutrition and organic gardening. She has experience writing a weekly health column for a newspaper and blog articles.

Jai has taught children and adults nutrition, cooking and gardening as well as drug education as a volunteer. She has founded and run several profitable businesses including taking a failing business to a successful expanding company with modern equipment and a large inventory.

Jai is no stranger to managing multiple crews and several projects at the same time while also teaching at the local community college and recreation center.

In 2009, she started Organic Living, Inc., and expanded into nutritional coaching with her "7 Steps to Vitality" program. She is a TV and radio personality, has done Podcasts and is working with her publisher on her 4 books.

Jai's mission is to enlighten as many people as possible on how to restore the quality of the topsoil so that it contains all the minerals and microorganisms essential for health; get people to grow nutritious, delicious and healthy food in backyard/community gardens and to radically improve the planetary population's quality of health.

Jai is excited about partnering with Judi Eddins and "The Real Deal", in launching her "Vitality Center" to really help people regain their vitality, take back their health and live the lives they desire.

Our Team, Partners and Advisors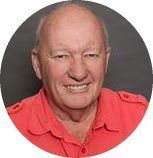 Dr. Gordon Dacre
Creator of "Wellness Tonic"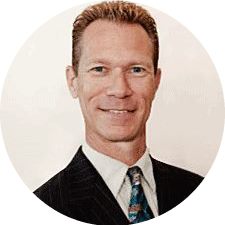 Dr. Steven Nedd
Chiropractor, Clinical Nutritionist & Acupuncturist

Dr. Bob Linde
Acupuncture & Herbal Therapies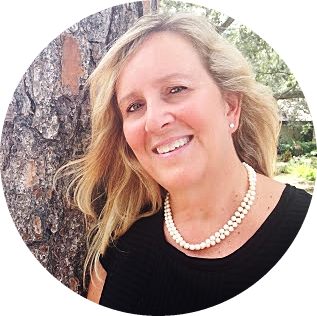 Tammy Hestor
Heart health specialist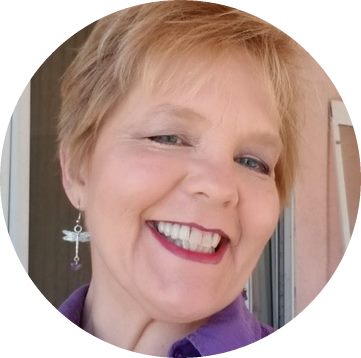 Brandi Stewart
Applied Microscope Technology- Live Blood Analysis


Laura Pfeiffer
Nutritional Therapy and weight loss Practitioner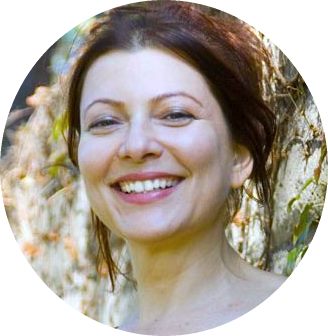 Marcelle La Cour
marketing, copywriting, graphic design, project management & coordination, quality control and social media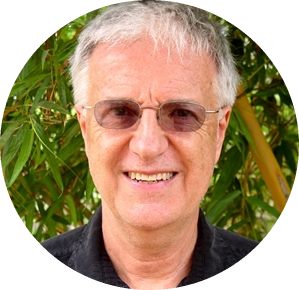 Lee Wilson
Marketing expert on creating online sale funnels; products, marketing, keywords, SEO Research; analysis and evaluation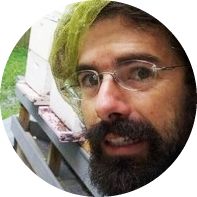 Jacob Zammito
biologist specializing in hydroponics, herbs, chicken's, organic edible gardens and more.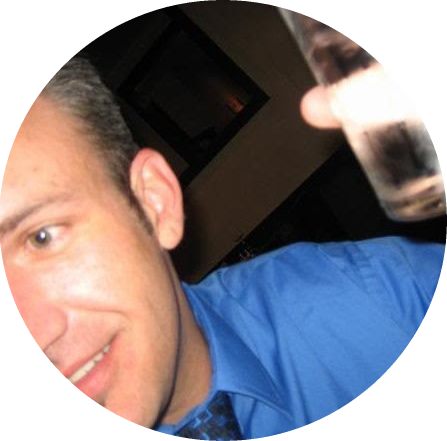 John Henry
FarmFresh2U.US, We are a food coop and receive fresh, organic fruits, veggies, meats and much more weekly
Business Strategy

Vision:  We teach as many people as possible how to restore the quality of the topsoil so that it contains all the minerals and microorganisms essential for health; how to grow nutritious, delicious and healthy food in back yards & community gardens: how to radically improve the quality of health of the planet and its populations; and to supply organic, nutrient dense healthy plants, and all natural additives & conditioners for optimum balanced soil. Our team values are commitment, teamwork, integrity, cooperation, knowledge, passion, health consciousness, global thinking and creating and ensuring quality and sustainability.

Products and Services: SEMINARS & LECTURES: We teach all aspects of organic gardening: preparation of fresh garden produce and options to help people live healthier Organic lives. We offer community lectures on the importance of Organic living and how to do so. We also educate people on what foods have the most toxins and what GMO's are, what they do to the body and why they should be avoided. 

CONSULTATIONS: We offer home consultations and designs so people can create the gardens they desire. SERVICES: We install and maintain organic, edible gardens. Our frill service crews are trained in our unique methods so that our clients have success with their organic edible landscapes. 

SOIL TESTING: We do pH & soil testing to determine the quality and condition of existing soil so we can correct any imbalances. We add all natural ingredients needed to remineralize and rebuild the soil and to ensure healthy gardens. 

BRIX TESTING: We do Brix testing to check the mineral quality of the produce. 

MULCH & SOIL: We provide good quality soil and mulch to our customers and will spread it at the recommended intervals and quantities. 

PRODUCTS: We sell organic herb and vegetable plants, fruit trees and soil remineralization products such as Garden Magic #1 which contains 91 minerals mined from an ancient sea bed; Garden Magic # 2 which contains all the families of all the microorganisms that should be in the soil blood meal to help give plants an extra boost. These products help the plants stay healthy, resist insects and ensure larger yields with nutrient dense flavor. 

WEB SITE: We educate people, and teach them how to take control of their health and their lives.

Marketing Strategy

Our market is any individual consumer that wants control over where their food comes from. Our customers want organic plants, vegetables, fruit, and herbs that they can trust have been grown to organic standards. We also serve individuals that want a backyard garden of fruits, vegetables, and herbs with landscaping services. In addition to these we serve customers wanting to be educated on the benefits of living organically. 

Our company is poised to take advantage of the growth in the market by: 
1. Delivering workshops to give people knowledge to help them make better choices
2. We have the products necessary for individuals and families to grow their own food in their own yards and in community gardesn 
3. We have a full service company so that we can create the design and do the installation of organic edible gardens for those who want us to do so 
4. We do full service and maintanence to keep their gardens producing and well taken case of 
5. We send out frequent newsletters giving our clientlle monthly garden tips, data on current news of food supply and topics they need to know about 
6. Our gardens are open for garden tours so our customers can see the growth and taste the plants and see the ongoing growth. 
7. We are available to answer our customers questions and support them in their quest for fresh organic food
8. We deliver talks at libraries, churches, schools, clubs, garden clubs, Home Association Groups, community gardens, Girl and Boy Schouts and any other group 
9. We attend Green Events, Farmers Markets, local community events etc to meet new people and get the knowledge out into the communities

Our Alliances and Partnerships: We have an alliance with Jeffrey Smith, the Executive Director of the Institute for Responsible Technology, author of the #1 international bestselling book on GMO's, Seeds of Deception, and of Genetic Roulette: The Documented Health Risks of Genetically Engineered Foods. We are a member of Slow Food Inc and a Corporate Sponsor for the Save America Foundation.. Whave also developed alliances with, Go Beyond Organic, CalMag C, Peter Gillham's Health Food Store, various chiropractors and naturopathic doctors, many Garden Clubs, and Fire of Hope- Permaculture. We are working with the mayor of Clearwater and Pinellas County to get land donated so that we can get grant money to start Community gardens and educate children and adults. We are helping Clearwater Community Center set up edible gardens and teaching gardens so that we can teach children as well as adults not only basic gardening skills but also teach trades so they can make a good living applying this information while bettering the community, state and planet. 

Our Progress: We began in Oct 2009, and have made good progress each month, getting our website up and getting our name known. We gain new customers regularly through farmers markets, various community events and via the website. We have over 900 people on our mailing list and it is growing weekly. Our revenues are up this year and we are gearing up for even bigger expansion.

Operational Plan

1. Expand our Garden Center in Dunedin 
2. Expand our customer base and influence throughout Pinellas county and into surrounding counties 
3. Meet and supply the demand for edible landscaping and supply society with aesthetic and functional garden designs 
4. To work with other organizations to help increase knowledge about current food supplies, create more backyard gardens; and improve the health and happiness of our children, seniors, and all of society
5. Teach all aspects of organic gardening appropriate to specific areas by way of workshops, seminars and discussion groups 
6. Supply the best quality fruit trees, herb and veggie plants and seeds that are appropriate to the area for our customers 
7. Expand our workshops to encompass all aspects of gardening, harvesting, preserving and preparing foods as well as other aspects of living organically 
8. Continue to expand into more counties and states and further extend our outreach and our influence 
9. Continue to expand our product line and sales 
10. Set up associates who want to duplicate our actions: train them and help them set up home based businesses; garden centers or become distributors for Organic Living 11. Purchase property and set up a Community Supported Agriculture (CSA) Garden and community garden

SWOT Analysis



Human Resources


Social Responsibility


Future Plans



Financial Year
Dec-2017
Revenue
$50,728
Cost of Good Sold
$25,581
Taxes Paid
$1,438
Net Income
($8,125)
Total Assets
$25,534
Cash & Cash Equivalents
$805
Accounts Receivable
$0
Total Liabilities
$8,500
Short-term Debt
$8,500
Long-term Debt
$0

Dividend Policy

The Company's ability to pay dividends will depend upon, among other things, the general
financial condition of the Company, the Company's current and future operations, liquidity position and capital requirement of the Company. The Dividend Policy will continue to be reviewed from time to time and there can be no assurance that dividends will be paid in any particular amount for any given period.

Risk Factors





Note:


The information provided is a summary only. Please review the full offering documents (Form C) for a full description of the company and offering.



You can cancel an investment commitment until 48 hours prior to the offering deadline.


$0


0%
target $50,000

0
investors




to go
$50,000

$450,000

$2,046,580

2.38% - 18.02%

Preferred Stock

Regulation CF

30 Jun 2019

Share Price

$0.20

Shares Offered



250,000 - 2,250,000

Shares Issued After Offering



10,482,900 - 12,482,900

Corporate Profile:

Organic Living, Inc

Florida

1 May 2010

727-433-1661

1379 Hibiscus Street
Clearwater
Florida 33755
USA


Environmental

1

Major shareholders: