Company Highlights:
Uniquely positioned as a media company

Cutting-edge media training products and programs


Developed multiple revenue streams

For more than 20 years Jay Noland has acted as a mentor

Coach to thousands of people from all walks of life

About Success By Media

Success By Media Holdings Inc is uniquely positioned as a media company. Our innovative media platform focused on delivering cutting-edge media training products and programs to help people reach their full potential. We combine cutting-edge online software solutions with powerful media content from our network of professional speakers, trainers, and coaches, to deliver personalized, interactive virtual media training and coaching experiences on topics relating to physical health, mental acuity, emotional connection, spiritual strength, and financial success. We use the power of media to build strong people through multiple company divisions.

Our cutting edge media services, training services, virtual learning systems, and professional coaching enables you, your staff, and your teams to excel at top performing levels in record time.

Success By Media Holdings Inc is also engaged in the offering of media and sales consulting to corporations and life coaching to individuals for personal and business development. We provide coaching services, media services, training services and virtual learning systems. Through our Success By Health division, we are also engaged in manufacturing and sales of nutraceutical products - including coffee, tea, health shakes and a selection of vitamins and minerals.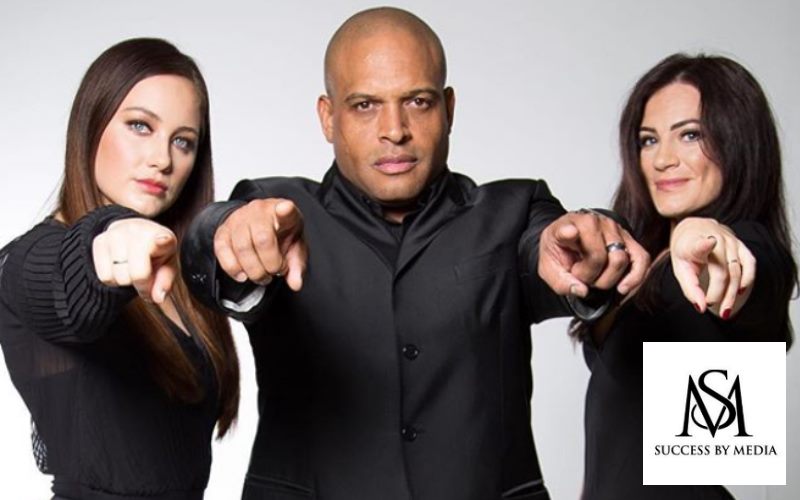 "
Life is about decisions. You can't get good results making bad decisions. Consistently make better decisions, and you'll consistently get better results. It's that simple"
Jay Noland, CEO of Success By Media

Review of Operations in 2018
Success By Media Holdings Inc has four operational divisions – Success By Coaching; Success By Health, Success By Network and Success By VT. Products are being developed for each division. As of December 31, 2018 Success By Coaching, Success By Health and Success By Network were operational and providing sales.

We are pleased to report revenue and net profit of $3,936,072 and $243,334 respectively in fiscal year 2018, primarily contributed by the sales of Success By Coaching and Success By Health and Success By Networking. Thanks to our team's continued effort in penetrating the corporate sector and expanding in new opportunities, we have successfully explored to reach new customers and market segments through the use of our media platform and infrastructure. We have successfully helped our customers to master the achievement of goals, strengthen interpersonal skills and recognize team success with enthusiasm through our media tools, software, and online courses. We believe Success By Media has a unique position in utilizing media in life and corporate coaching industry, especially in online and digital form, in the same way, that we have changed the way of life and corporate coaching through the use of new media and content delivery channels. As our solid revenue results and significant progress the past fiscal year indicate, we remain very focused on maintaining and building a strong position in the industry we are operating.

With the proceeds from this offering, we will enhance our media infrastructure, utilize media to propel our business forward, provide interactive training, consulting services, design different programmes specific to our customers and continue to explore new business opportunities in 2019.
Media-Based Coaching Product and Services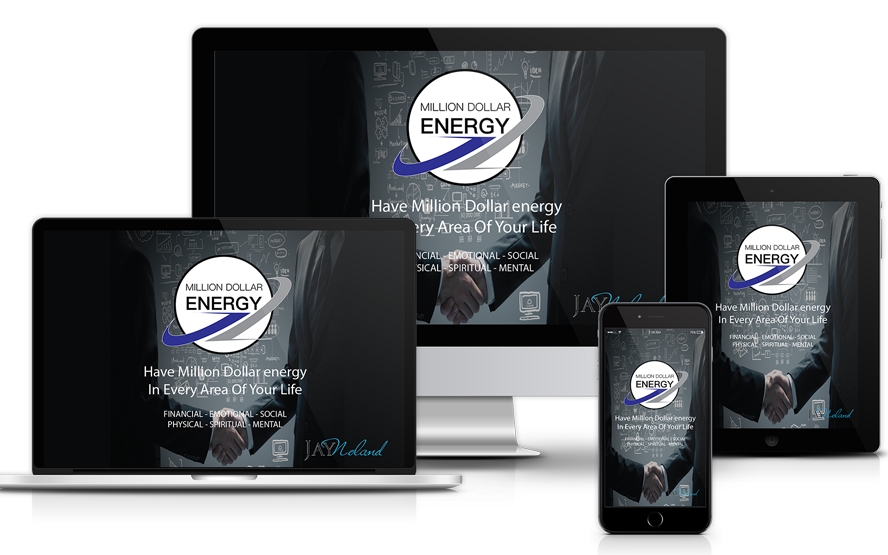 Million Dollar Energy
Million Dollar Energy is an exceptionally powerful and highly motivating training series that will transform your thought process. You will gain ultimate confidence and learn how to improve every area of your life. Jay Noland is full of passion and gives all the tools, training and knowledge needed to adapt and overcome any obstacle that life throws at you. You can have full trust and belief that this series will bring massive growth and change in people all over the world. It will challenge you to take your life to the next level. Learn to grasp the reality of your greatness and live in it, bring out the true power within you, that's Million Dollar Energy.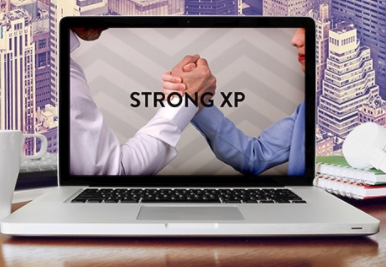 STRONG XP
The ability to navigate successfully through life no matter what the circumstances are, is ultimately what builds strength. This is a process that you don't have to face alone. STRONG XP is here to help build you no matter what your current life situation is. We teach you during those tough times in your life how to handle it without much stress. We are here to prove that tough times never last but strong people do. We teach you how to handle success as well so that you are always solidly grounded.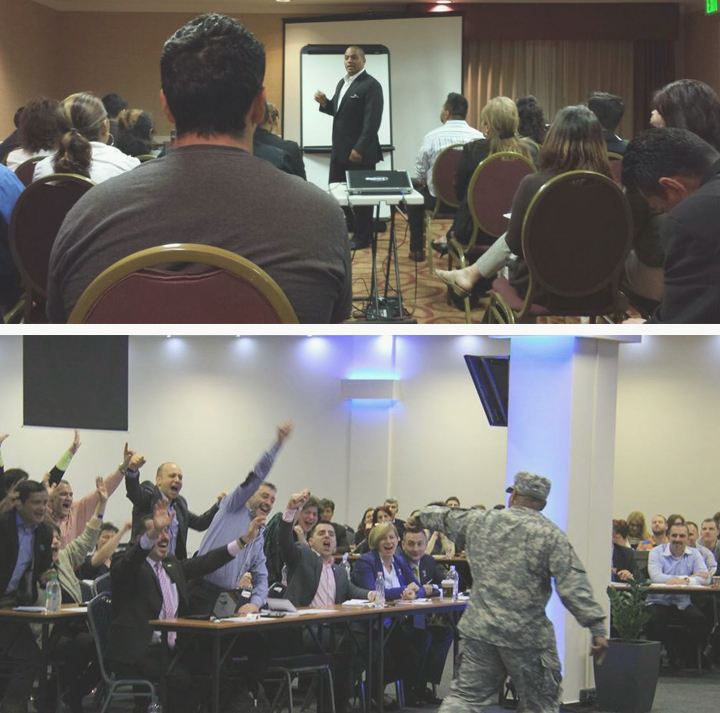 INTERACTIVE LESSONS



LIVE EVENTS
Putting yourself in the right environments makes success inevitable. Success By Networking offers a 2-3 day live seminars designed to help you acquire the tools for building the life you want. With days devoted to developing the success principles that matter most, you and others can enjoy mastering mind-blowing techniques that make the biggest difference in your lives and in your business.



TRAINING WEBINARS
As a leader in the industry Jay will present ideas, advice, along with timely and strategic information about the business of direct sales, current trends impacting development, best practices for training yourself and new members, and practical information on the latest tools and technology.



INTERACTIVE TRAINING
Training is the core of any successful goal. We have combined the most effective and engaging web-based system with Jay Noland's world renowned energy and knowledge. These systems will not only crush limiting mindsets, but propel you and your team forward with the step by step processes that are simply not widely accessible in the industry.



LEADERSHIP TOOLS
Leaders share these two powerful characteristics; drive and hunger. Just like you and your desire for personal development, leaders are compelled to seek out the most effective trainings, the most impactful motivational mentors, business development programs and the best systems to help them attain, and maintain, their edge.



Executive Team and Board of Directors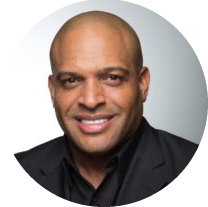 Jay Noland
CEO

Introducing a Legend in the personal growth and coaching industry, SBM's CEO, Mr. Jay Noland. He began his career in business in 1995. He's built multiple massive sales organizations and business infrastructures that span in over 50 different countries. Jay Noland is known throughout the personal growth and coaching industry as a Master Trainer. He has helped thousands of people reach their highest heights in personal development.

He is also known across the globe for his gift in motivational speaking. Jay Noland has spoken at major events in front of people from all walks of life. He has impacted the masses in such a highly positive manner. Some call him the "millionaire maker." Personal Growth Training is a great passion of Jay Noland and he considers it is an honor and a privilege.

Jay Noland spent several years in the Mortgage Banking and Brokerage arena as well, managing and developing a multi-million dollar business. Our CEO and Founder is well versed in the world of business as he has developed several multi-million dollar businesses in multiple industries.

His Leadership skills have been proven time and time again in many successful companies that he has been a part of. Jay Noland understands and embraces the concept of what a true leader is. He has illustrated his ability to get in the trenches with the people, producing results at times that reach further than most ever dreamed.

Jay Noland has taken a strong position in life by standing for truth and integrity without wavering. His passion is in the relationships he builds with people. Once you get an opportunity to spend personal time with our CEO, you will be impacted in a positive way.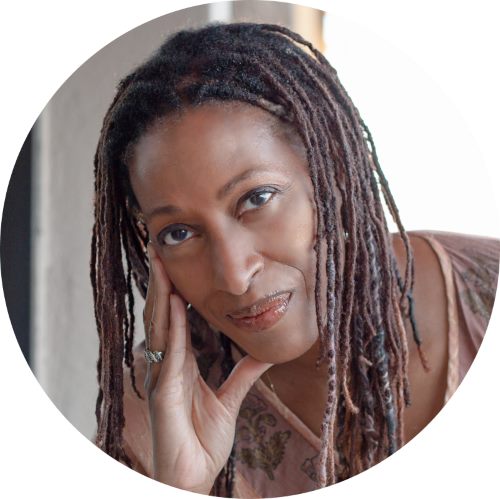 Crystal Roney
Director

Crystal Roney is an American inventor, entrepreneur, media proprietor, business executive, and philanthropist. She is founder and CEO of Popcorn Interactive Media which includes Comedy World Network, PopMedia Radio, and Yenor Publishing. She brings her expertise in operational planning and financial strategies to Success By Media Holdings, Inc.

Roney worked as a Business Manager, Broadcast Operations and Engineering for Disney/Capital Cities/ABC-TV. Subsequently, Roney served as Revenue Operations Manager for Sega Channel [Joint Venture between Time Warner/TCI and Sega]. Furthermore, Roney was an Auditor and Sr. Consultant for Deloitte and Touche - Computer Assurances Services in Los Angeles, providing auditing of Internal Controls and Computer Systems Operations for the Casino and Gaming Industry.

She found her true passion working in the telecommunications industry as Director of Carrier Relations for SBC Communications Inc. (now AT&T), and Sr. Manager, Competitive Intelligence at Lucent Technologies.

Roney earned a B.A. in Organizational Behavior and Management from Brown University; a Masters in Interactive Telecommunications from New York University and a Masters in Accounting and Taxation from Nova Southeastern University. She attended other colleges and holds several professional certificates and licenses.

Mentored by the late HBO and Court-TV founder Stanley Wilson, Crystal Roney was spotted by Richard Nixon's law firm Mudge, Rose, Guthrie & Alexander listed her as one of the Top Women in Technology. In 1997, Roney was named one of the Top 25 young people to watch by New York City Mayor Rudy Giuliani.


Business Strategy


Marketing Strategy


Operational Plan


SWOT Analysis



Human Resources


Social Responsibility


Future Plans



Financial Year
Dec-2018
Revenue
$3,936,072
Cost of Good Sold
$1,899,430
Taxes Paid
$0
Net Income
$243,334
Total Assets
$1,561,183
Cash & Cash Equivalents
$410,269
Accounts Receivable
$0
Total Liabilities
$569,793
Short-term Debt
$153,434
Long-term Debt
$416,359

Dividend Policy


Risk Factors





Note:


The information provided is a summary only. Please review the full offering documents (Form C) for a full description of the company and offering.



You can cancel an investment commitment until 48 hours prior to the offering deadline.


$0


0%
target $150,500

0
investors




to go
$150,500

$1,067,500

$20,336,540

0.73% - 4.99%

Common Stock

Regulation CF

31 Dec 2019

Share Price

$7.00

Shares Offered



21,500 - 152,500

Shares Issued After Offering



2,926,720 - 3,057,720

Corporate Profile:

Success By Media Holdings Inc.

Nevada

30 Aug 2018


170 S. Green Valley Parkway Suite 300
Henderson
Nevada 89012
USA


Media

5

Major shareholders: