Wildflower Management


Huntsville, Utah


Real Estate



$25,000
of target $20,000 - $1,070,000




125% funded





Wildflower Management, Corp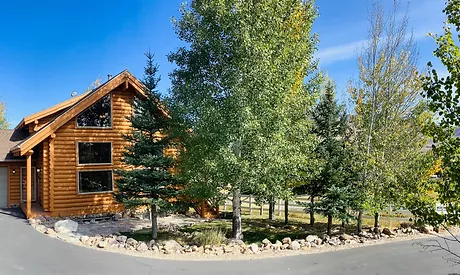 Wildflower Management, Corp is a real estate investment and management company that is established to invest and manage residential real estates solely leased to Wildflower Mountain Ranch Inc.
Wildflower Management, Corp holds Real Estate for long-term returns through rental income, rental income growth and capital appreciation.
Wildflower Mountain Ranch Inc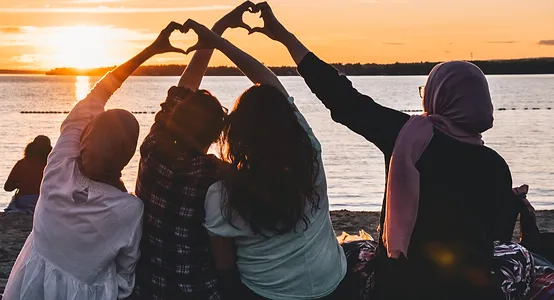 Wildflower Mountain Ranch Inc runs therapeutic retreat program for young girls. Wildflower Mountain Ranch is looking to expand to residential treatment with several mental health treatment centers for girls, with individualized therapeutic plans for girls experiencing mental health issues, based on leading evidence-based practices. Its program facilitates the girls learning and understanding of their own mental health condition. The retreat program assists in the discovery of their authentic identity, by taking time away from the pressures and stresses in their lives. The goal of Wildflower Mountain Ranch is to develop lasting Connections and life-long support.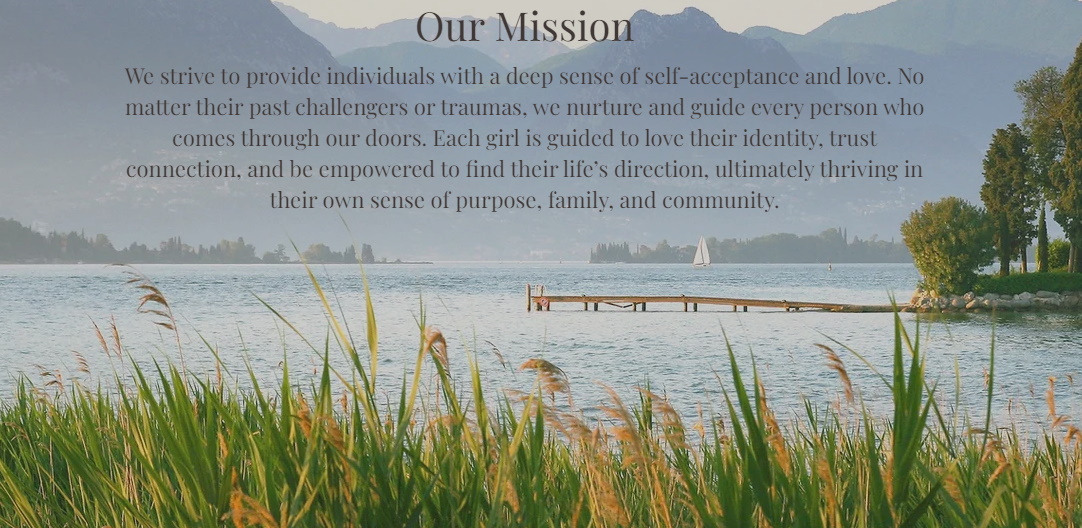 At Wildflower Mountain Ranch strives to provide individuals with a deep sense of self-acceptance. No matter what their challenges or past traumas may be, Wildflower Mountain Ranch nurtures and guides every child that comes to our ranch thrive in their own lives, families, and communities. Many parents do not know where to turn for emotional help in dealing with a suicidal child. The Wildflower Mountain Ranch is safe home in a time of crisis, and confusion.
Wildflower Mountain Ranch Inc was founded in 2021 when founders Bridget and Jeff Kilgrow decided that the services available for children with mental illness and behavior challenges were not delivering the level of services they wanted; not only for their own adopted children but for the many adoptive and otherwise struggling youth. In their commitment by applying their experience and wisdom to make better programs available, they believe that people can become empowered by their own abilities and gain the confidence to fulfill their potential. They gathered a board of directors with personal understanding and beliefs in changing the community of residential treatment for girls.
Wildflower Mountain Ranch's Mission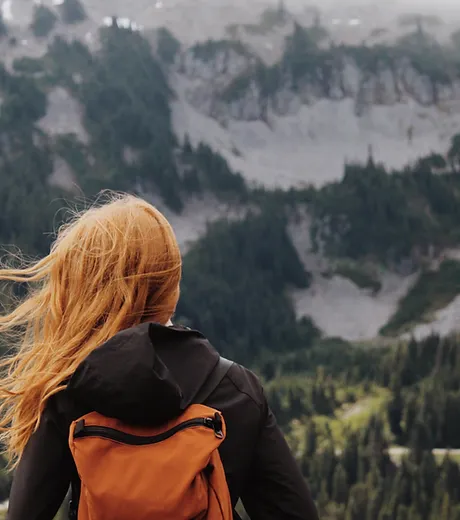 Wildflower Mountain Ranch's mission is to help young girls ages 10 to 14, and their parents to develop coping skills, and a mental health plan during difficult major depressive episodes, and to step in and keep them safe from self-harm. They do this while developing their identity, through finding out their individual likes and dislikes by providing musical, and performing arts professionals, offering instrument lessons of all kinds, singing, dancing, painting, gardening, horseback riding daily with their Equine therapy program. Wildflower Mountain Ranch encourages them to learn to bond and care for each of our horses as if it was their very own.
We are always excited to see what each girl takes to as she makes her own developmental choices. We see them as they discover their talents during the emotional healing process. We believe that their trauma, depression, or social anxiety can not be the only thing that defines a young girl. It is our mission to save young lives, but also to see them thrive through our lifelong friendship that grows in our true treatment program. A program by women who will truly care long into their future!
Why We Do It
In building a Women Empowered Non-Profit Organization, Bridget brought on Veronica Bratcher, Bre Kilgrow, and Mikaela Moreno to create a unique and effective program focused on improving challenges they had observed first hand -- together they created a program by mothers for daughters.


Wildflower Management, Corp Is Not Just a Real Estate Investment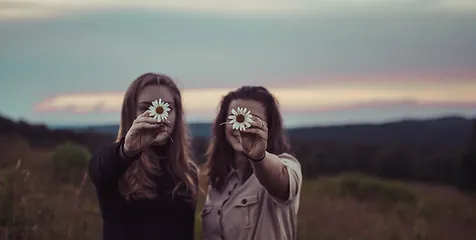 You could invest in real estate in many ways, including buying real estate properties directly, and investing REITS or real estate stocks. However, what makes Wildflower Management, Corp different from other real estate investments? Investing in Wildflower Management, Corp is providing safe, stable, and warm homes for young girls who need therapeutic treatment. One of the challenges that Wildflower Mountain Ranch faces is to provide accommodations for young girls with mental health disabilities as residential treatment centers. Currently, these homes are financed by Bridget Kilgrow. But financial resources provided by Bridget Kilgrow alone are very limited and scalability is hardly achieved, which also implies fewer young girls in need of help are able to receive treatments.
Wildflower Management, Corp is set up for a purpose: instead of making donations, investors in Wildflower Management, Corp, by contributing capital for the acquisition of residential properties, are financing and providing Wildflower Mountain Ranch the as treatment centers. In return, Wildflower Management, Corp receives rental income from Wildflower Mountain Ranch Inc and will distribute the majority of its net profit as dividends to investors. If the asset value of the real estate portfolio owned by Wildflower Management, Corp appreciates, investors who hold shares of the Company could be entitled to the underlying economic interests. Through RegCF crowdfunding, investors in Wildflower Management, Corp can also invest in residential real estate at a lower investment threshold.
Wildflower Management, Corp Business Model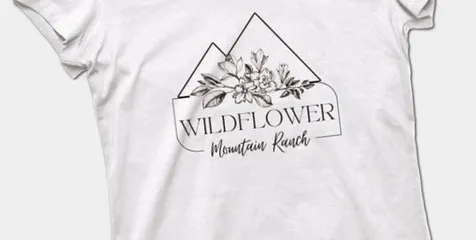 Wildflower Management, Corp will invest in residential properties and rent its properties to Wildflower Mountain Ranch Inc and therefore Wildflower Management, Corp will generate substantially all of its revenue rents paid by Wildflower Mountain Ranch Inc.
Wildflower Management, Corp plans to acquire 9 properties from 2023 to 2025 to facilitate Wildflower Mountain Ranch Inc with infrastructure to open 3 new treatment centers (3 properties for each center)
Each property will cost approximately $1 million.
Acquiring the property will require a 25% down payment ($250,000) and a 75% ($750,000) Bank Loan.
Balance funds (i.e. 75% of Cost) to purchase property will be taken as a loan from the bank at an average rate of interest of 5% on a 30-year term of repayment through equal monthly installments.
The first three properties will be purchased in 2023 and put to use at the beginning of 2024. Another six properties will be purchased in 2024. All properties are put to use for the full year in 2025.
Wildflower Mountain Ranch Inc will be the tenant of these properties.
Monthly lease payments per property will be $12,000 Per month or $144,000 annually and be paid in 1st week of every month.
Expenses Assumptions Per Month Per Property
- Insurance Cost @ 500
- Utilities @ 2000
- Repairs and Maintenance @1000
Assets are depreciated on Straight Line Method over the useful life of asset (30 years for property). Salvage value is considered as "nil" for each property
For each property date put to use is considered as 1st day of the year for calculating revenue and depreciation.
Each year a new property will be acquired and added to our investment holdings portfolio.
Additional funds are needed to acquire new properties and expand our investment holdings portfolio.
US Real Estate Market Outlook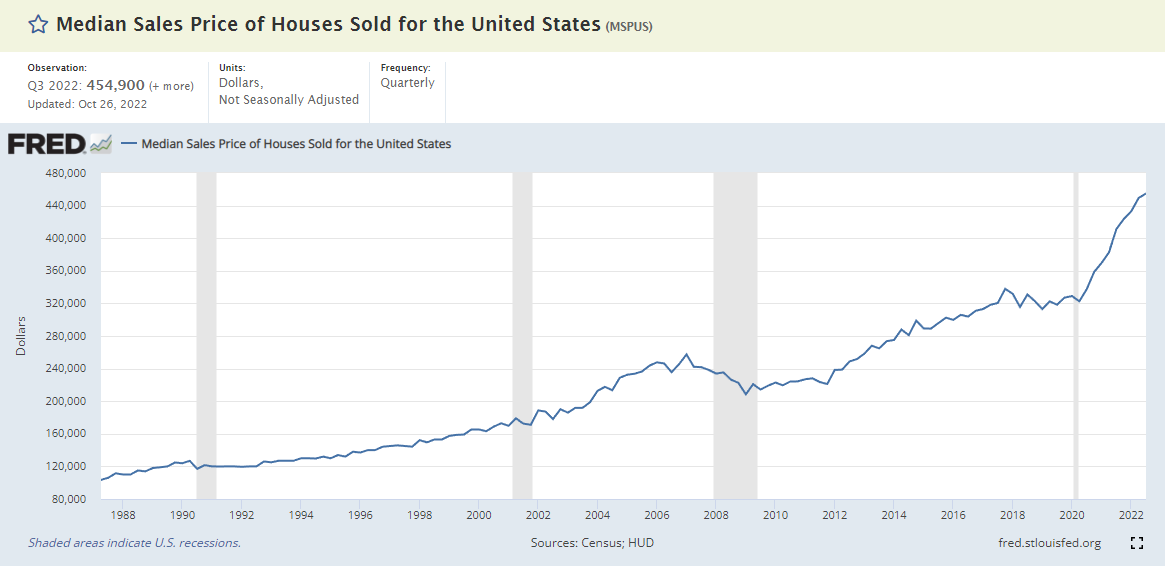 Median Sales Prices
2012 Q3: 248,800
2022 Q3: 454,900

Although housing prices in the U.S. increased 82.8% over the past 10 years (from 2012 Q3 to 2022 Q3, according to the statistics from Federal Reserve Bank of St. Louis), the US housing market is in the midst of a major shift and has started to adjust as the Federal Reserve hikes interest rates to curb the hottest inflation in decades.
However, we are looking for the long-term. The current pessimistic outlook for the real estate market, in our view, presents an opportunity for our business. We believe that recent corrections in the national, regional and local residential markets are healthy and to cool the pandemic boom when houses were quickly snapped up in the past two years.
Our primary investment objectives are:
to maximize the capital gains of our properties;
to preserve and protect investor's capital contribution;
to hold real estate for rental income;
to achieve long-term capital appreciation


Meet Our Team

Bridget & Jeff Kilgrow
- Founders & Directors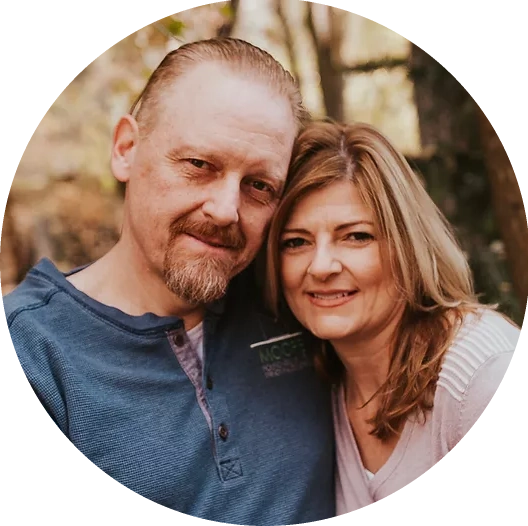 Bridget Kilgrow completed her B.S. degree in Communications at Colorado State University. She worked as a certified crisis counselor on a sexual-assault response team in LA County conducting forensic interviews with victimized children. In her real estate career, she has experienced being a top sales agent, and now has a successful new construction and development business, focused on making housing affordable and possible.

Jeff Kilgrow has over thirty years of construction knowledge and experience. He is now an executive consultant at Moore Foundations in Los Angeles California. Bridget and Jeff are adoptive parents and know the joys and pains of raising children with severe mental health disabilities. Together they realize that being parents is the most important role that they will ever have in this life and are committed to applying their experience and wisdom in making better programs available for youth with mental illness.

Business Strategy


Marketing Strategy


Operational Plan


SWOT Analysis



Human Resources


Social Responsibility


Future Plans



Financial Year
Sep-2022
Revenue
$0
Cost of Good Sold
$0
Taxes Paid
$0
Net Income
$0
Total Assets
$1,250
Cash & Cash Equivalents
$0
Accounts Receivable
$0
Total Liabilities
$1,250
Short-term Debt
$0
Long-term Debt
$1,250

Risk Factors





Note:


The information provided is a summary only. Please review the full offering documents (Form C) for a full description of the company and offering.



You can cancel an investment commitment until 48 hours prior to the offering deadline.


$25,000

of target $20,000 - $1,070,000


125%
funded


$20,000

$1,070,000

$2,000,000

0.99% - 34.85%

Non-Voting Common Stock

Regulation CF

30 Apr 2023

Share Price

$100.00

Shares Offered



200 - 10,700

Shares Issued After Offering



20,200 - 30,700

Corporate Profile:

Wildflower Management, Corp

Utah

27 Apr 2022


1075 S 6800 E
Huntsville
Utah 84317
USA


Real Estate

Major shareholders: