GlamTruck Warriors


Palisades Park, New Jersey

Beauty & Cosmetics



$21,000
of target $20,000 - $500,000




105% funded



Summary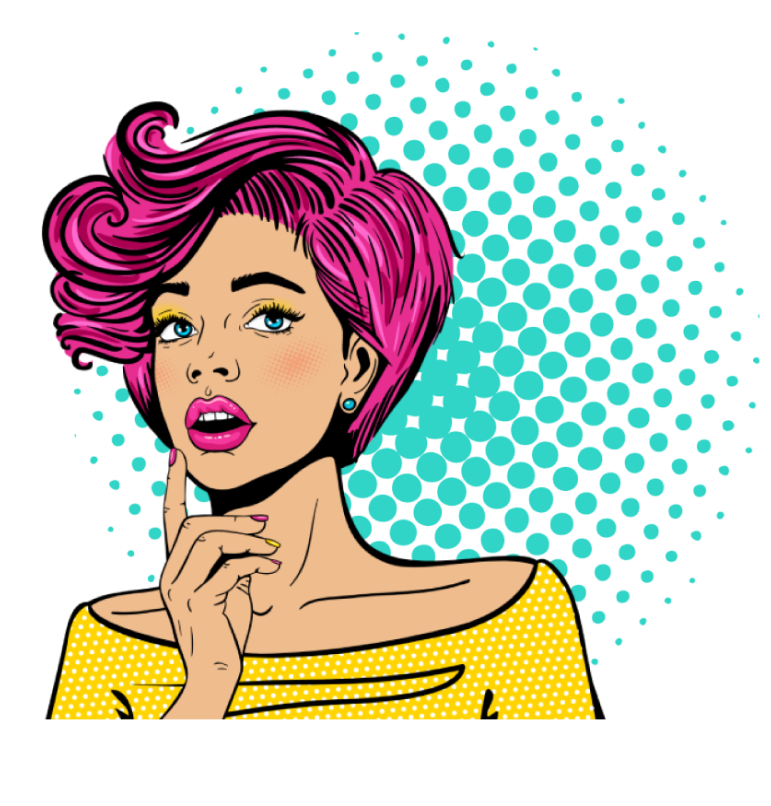 Welcome to the new beauty industry; the inclusive one that comes to you.
No need for driving, parking or waiting at the salon; Even the busiest executive, parent, or nurse deserve to fit glam into their schedule.
Wonder Wax Glam Studio LLC's flagship beauty service, GlamTruck Warriors (GTW), is an Eco-Friendly Beauty Studio specializing in full Body Waxing, Spray Tans, and Make-up applications.
The intimate safe space inside the GlamTrucks offers a unique experience for people of all ages, colors, sizes and genders.
GlamTruck Warriors
' mission is to bring quality beauty services to every American home, workplace or event.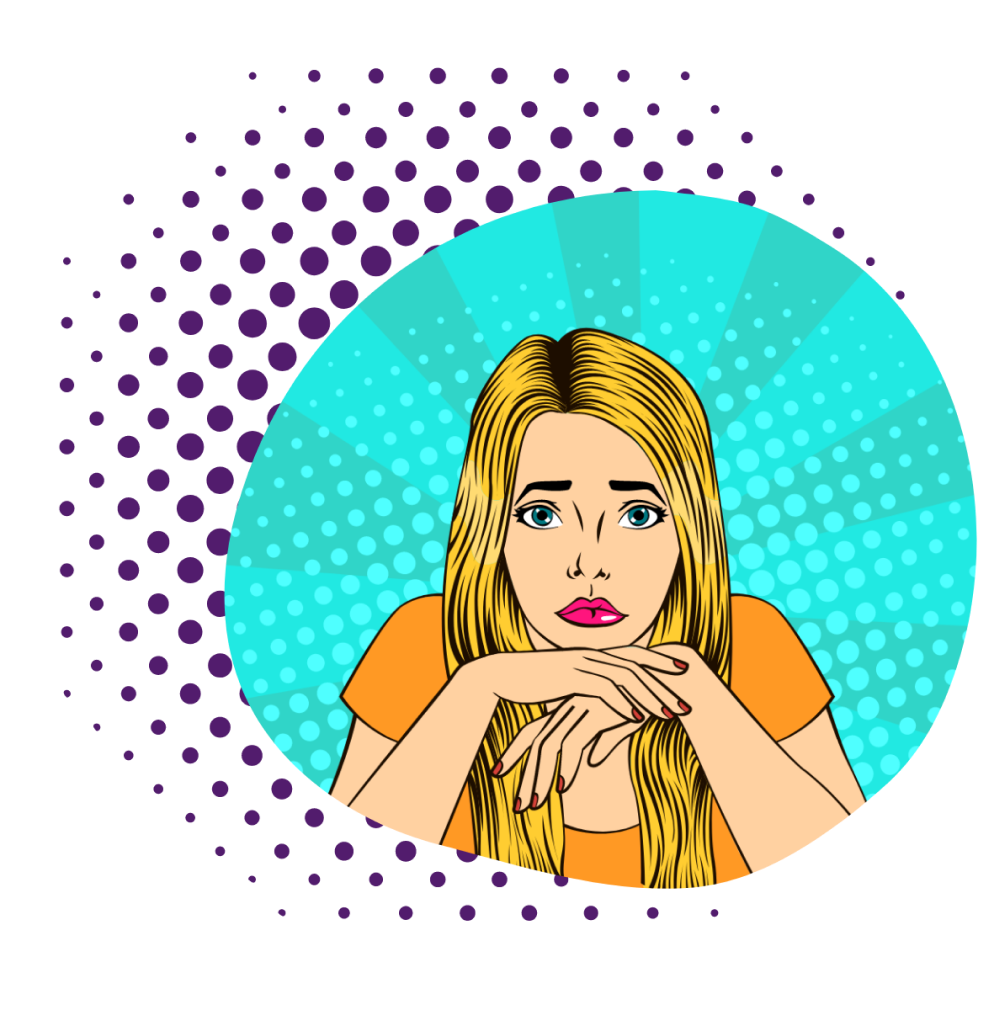 Problem
The beauty industry is not accessible for all. Many don't have the time to go for an appointment, encounter steep pricing points, some lack availability in their area, or have to face a fight against personal & social standards on their way to feeling beautiful.
It's time all people get to fit beauty into their schedule. And it's time people feel welcome to get pretty, no matter their gender, sexual orientation, size, or natural look.
Solution
The GlamTruck™ by Glam Truck Warriors brings beauty to you, wherever you are, in a safe space that leaves the mess outside of your house. Getting a wax or a tan doesn't need to take longer than the appointment slot; Walk out, get in & get that glam on in no time.
While in-house services already exist in the beauty industry, the operation is usually cumbersome, and the accommodations needed on the customers' end (have a room for the bed, clean up before and after, keep pets away) - make it inaccessible to many.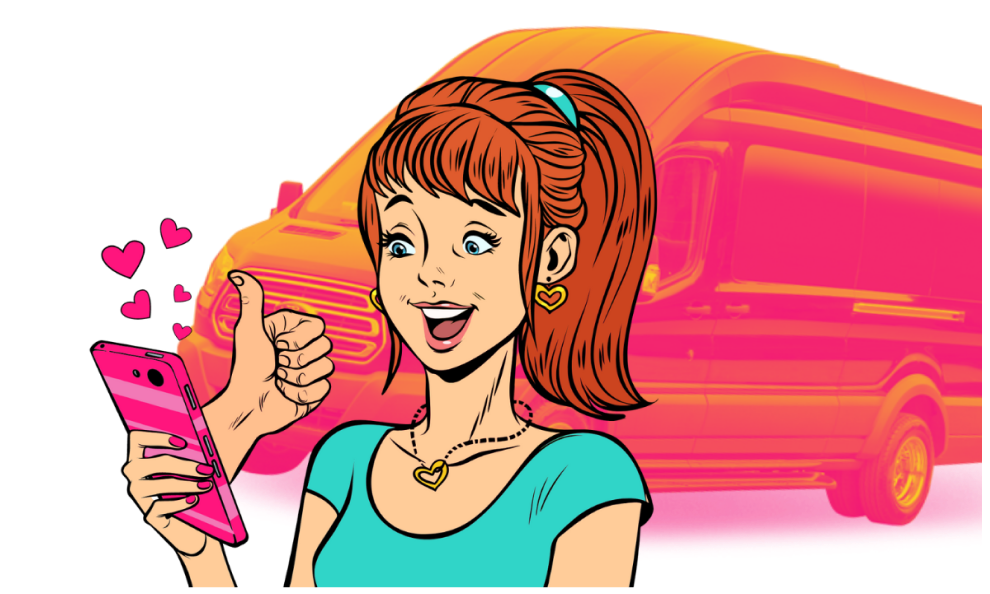 Having a truck come to you is the perfect solution for:
Busy people, especially in this post-covid lifestyle, love the idea of a mobile salon that can visit their driveway on demand, whenever they need it.
First-timers and the younger crowd are having an easier time getting started, knowing the experience will be intimate and less intimidating than a busy salon.
Customers living in spread-out suburbs can get rare beauty services even if a beautician is not available in their immediate area.
Men looking for a safe, inviting environment - where they can feel included from the start, and not an after-though.
Customers who were shamed or bullied in the past for their body and/or choices.
In the privacy of the truck, serving one person at a time, customers feel safe and comfortable being who they are and getting that glam on.
Perfect solution for parties and beauty events
Having at-home services saves time for families with multiple members receiving treatments. No time lost while another member is on the truck because they can continue their daily activities before and after.
For potential GlamTruck owners, we are offering a unique business opportunity with a low buy-in and initial investment and a strong branding backup to support owners throughout their journey.
Saving brick and mortar costs allows GlamTruck owners to deliver an exceptional experience while keeping service pricing affordable and competitive. Even for states that require a physical location, GTS will provide options to operate under the GTW umbrella.
Product Overview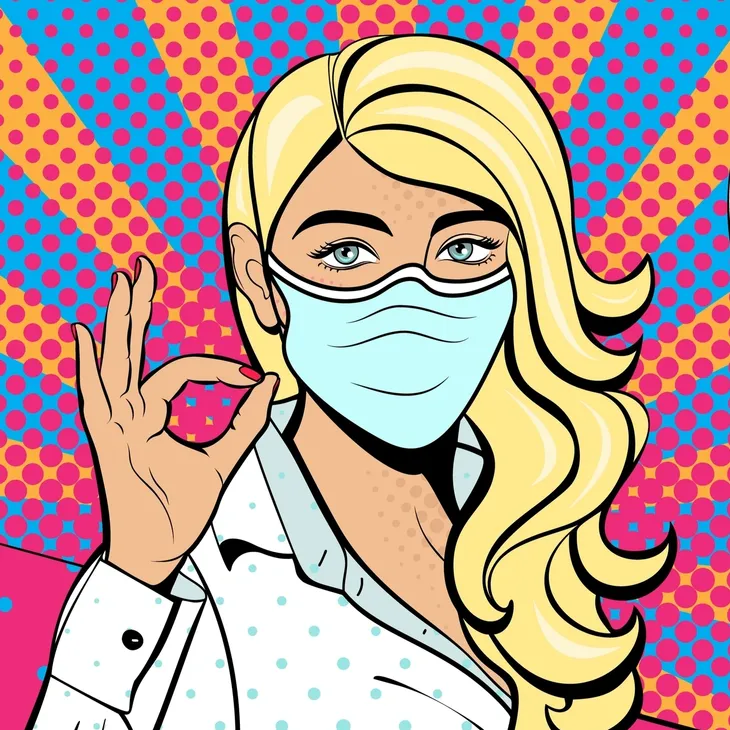 The Availability
Bringing beauty to your doorstep in a private space eliminates many obstacles in the customer's journey, and cuts the duration of the errand in half.

To achieve that, GlamTruck owners use custom-outfitted vans, traveling to meet customers all over their service area.


Using a Ford Transit XL as a base, GlamTrucks are equipped with custom adjustments:

- A treatment bed/table.
- A back bar station; portable water connection, a sink, electricity, storage, and a countertop.
- Privacy Partition
- Led Lighting
- Mirrors
- Heated flooring
- Bluetooth Sound System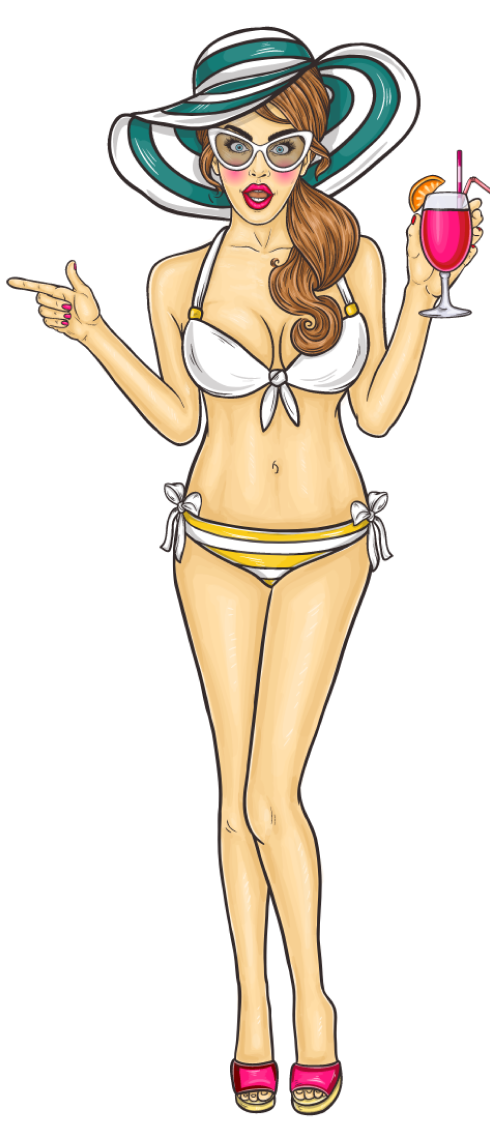 The Service
Making the services about the customer's choices rather than "beauty standards", never pushing unsolicited advice, and focusing on the customer's confidence.

Developed and improved by Tania with customers, and practiced daily by Tania - GTW's approach is winning the trust and loyalty of customers, one strip at a time.


GTW's goal is to train all service providers to treat every customer with respect to their unique needs.

Currently offering waxing and sunless tanning services - both are very intimate experiences, and as such, should not be treated lightly.

The need to expose your body in front of a stranger (before it looks the way you want it to look!) GlamTruck owners earn this trust by providing a real safe space for each customer to be who they are at the moment.

Tania's proprietary application technique and unique breathing method also help to minimize discomfort associated with waxing all areas of the body, especially intimate body parts.



The Technology
Currently powered by Daysmart beauty CRM, customers can expect a fully automated experience from booking to completion. Operators can easily manage everything on Daysmart, with dedicated account management and support for each GlamTruck owner.


GlamTruck Warriors is currently working on developing an in-house platform to tackle all needs on both sides of the business and automate the process to save time. The Glam Truck Warriors platform will support the various needs of customers, GlamTruck owners, back-office admins, and area managers.

In addition to the GTW platform, GlamTruck Warriors is working on developing live demos for customers to try tanning online. Customers will be able to try on multiple tanning shades until they reach their desired color.

Assistive technology will help customers find the perfect match for all lighting options, and suggest shades based on personal settings like the tanning purpose, location, season, and even clothing colors. Virtual brow wax simulator, and a sensory experience fully controlled by the customers.


Competition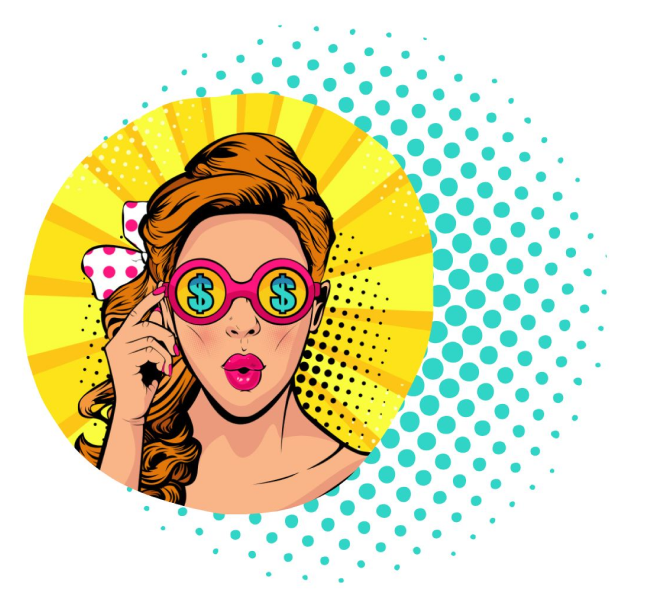 The current market is divided between two main channels: the old-fashioned salons, and modern entrepreneurship ventures presenting a variety of solutions.
The mature business ventures
Trying to solve the same problem, save time for the customers, and provide an experience, traditional salons (like European Wax Center, Salon Lofts, Waxing The city, etc) invest a large sum of their initial buy-in and ongoing profits in the physical amenities, design, and maintenance.
To save time for customers, they use an 'assembly line' approach where multiple rooms are active simultaneously, with 15 minutes appointment slots.
This method creates a quick service option, but also a high turnover both for customers and providers because of the "cold" experience, affecting retention and growth within the existing consumer base.
For new owners - the buy-in usually requires $500K-$900K to get started, which makes it inaccessible to most professionals currently working in the industry.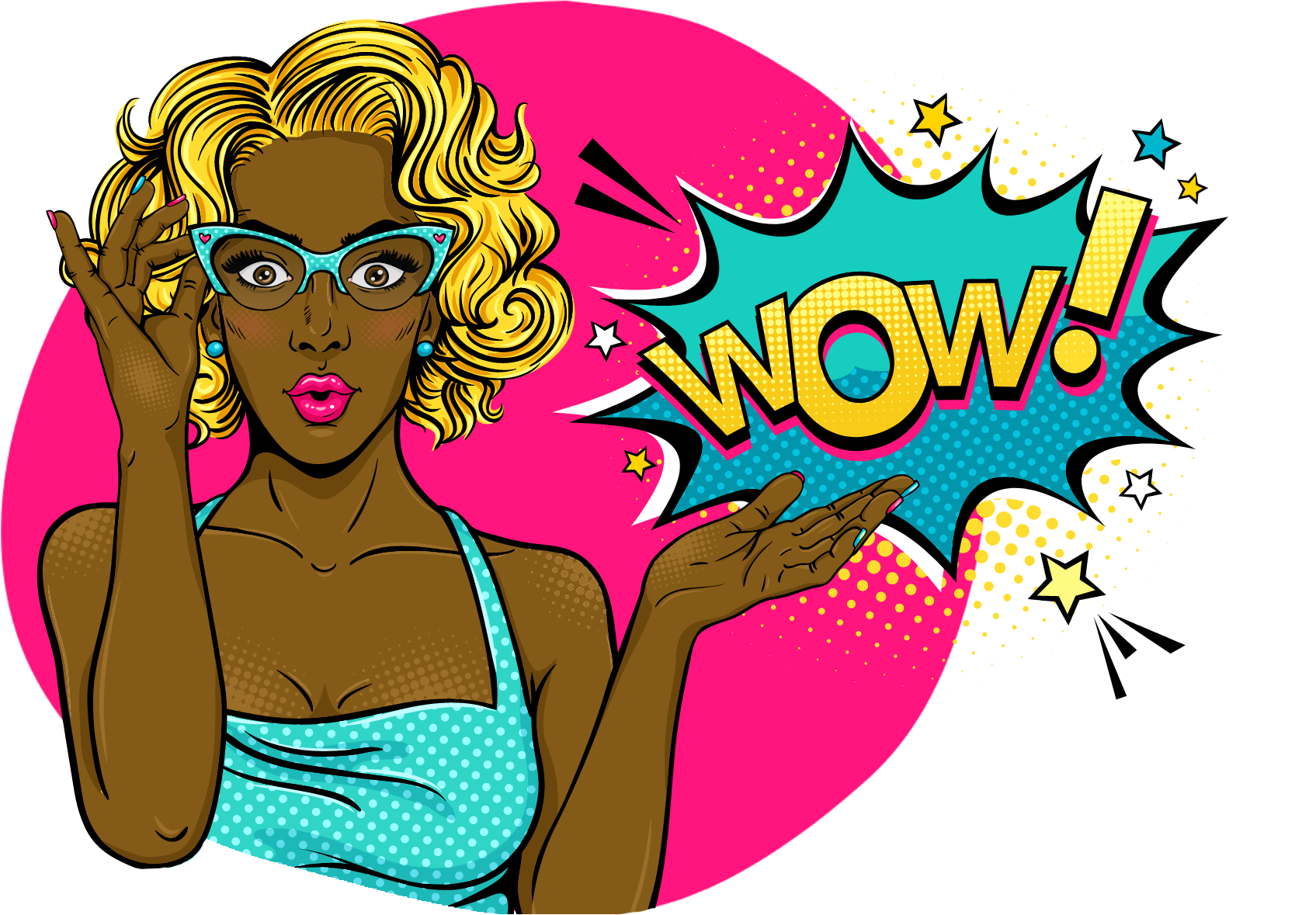 The new entrepreneurial ventures
Exploring the beauty industry from modern angles, services like Soothe.com, and MySpa2Go - are trying to solve the same problem by providing a variety of beauty services at the customer's home.
Soothe.com is a marketplace platform, merely connecting individuals with local massage professionals, and working on offering additional services as well. Some local waxing / tanning professionals are hustling a location-less business on their own as well.
None of the existing modern ventures has passed the introduction lifecycle, created a scalable business model, or offers a solution for space limitations like GTW is offering.
Looking at the various services offered by competitors, GTW will focus on the opportunity zones (in green) while having the tanning services as an add-on service, shifting marketing efforts to the majority of beauty services where mobile conceptas do not yet exist.
GTW offers a Beauty safe space that comes to you, wherever you are.
The initial buy-in and maintenance costs for the space are significantly lower than brick & mortar businesses, and the main focus is on the personal touch of the service, and the digital experience from beginning to end.
Market growth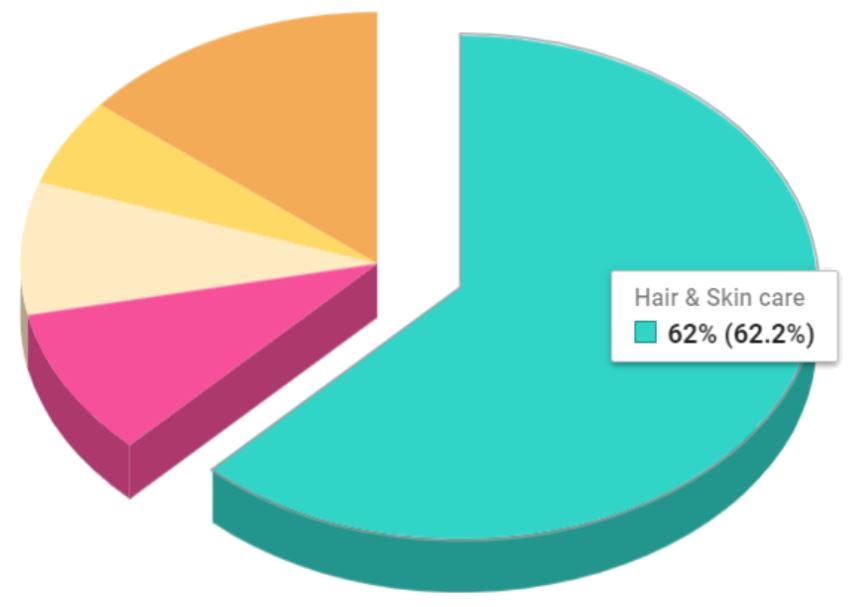 The beauty industry is worth
$532 billion
with an upward trajectory
, hair & skin care dominating a market share of over 60%.
$2 Billion is spent in the U.S. alone on hair removal, annually, with 6.97% of Americans who get waxed four or more times per year. The waxing market size in the U.S. is expected to reach $18.9M annually by 2026, and you might be surprised to learn that men spend $1 billion annually on hair removal. The global hair removal wax market is expected to Reach $16.9 Billion by 2027, after soaring to $9.8B during the pandemic.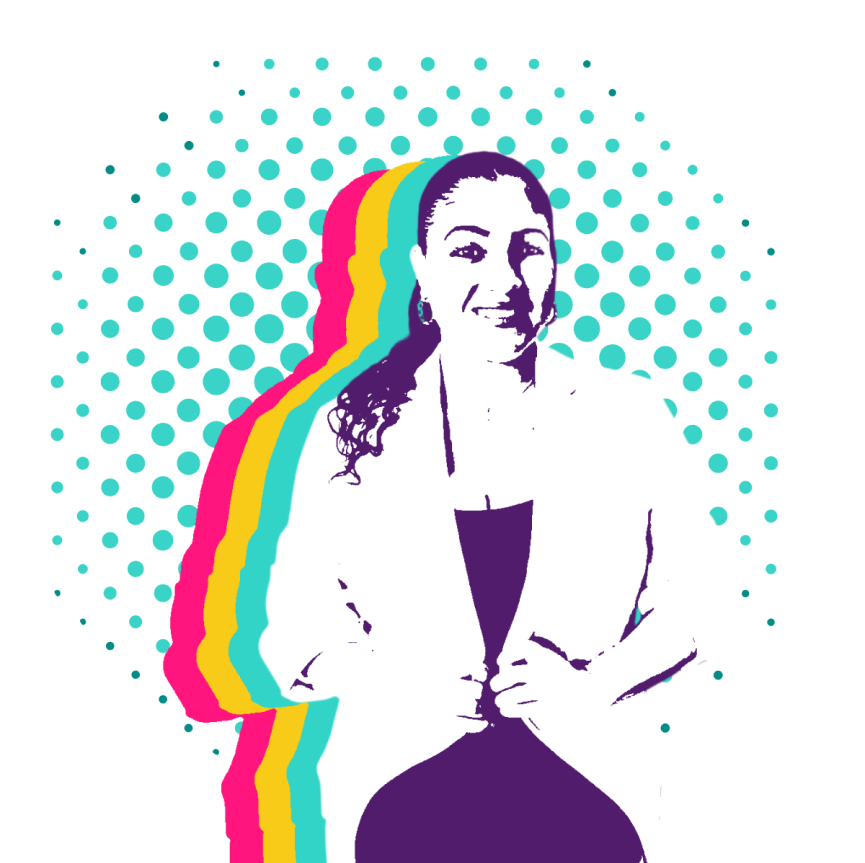 Roadmap & Future Plans

2020
In-home services with rolling cart, travel bed, wax pot
Website created
Created social media handles with minimal content
2021
Introduced outfitted truck
Purchased brochures and business cards
Added Brow Tinting
Added Spray Tanning
Started selling Gift Cards
Increased social media presence
2022
Rebranding
New website launch - July
Marketing Campaign
Corporate fleet (3-4 trucks)
Launch of in-house app & web app
Rewards program
2023
Additional services offered
40 new truck owners
Retail products and apparel
Revamp trucks to support technology
Long term:
New models of the truck to accommodate growing service portfolio.
Brick & mortar by the HQ for states that require a physical location.
This will solve the problem for GlamTruck owners, and allow them to operate under the HQ in autonomy, without the "non-related" overhead costs.
ABOUT THE FOUNDER

Tania Torres - CEO

With over 10 years of experience as an esthetician and wax trainer, Tania Torres is a Master Wax Specialist. Known for her painless touch, expert eyebrows, and charismatic personality, Tania is considered one of Bergen County's finest technicians. Tania previously worked for one of the largest wax franchises in the U.S. for 7 years. She has also worked with renowned Dermatologist and Cosmetic Surgeon, Dr. David Goldberg.
Business Experience

Wonder Wax Glam Studio - CEO, Business Owner and Licensed Esthetician
April 2019 - Present
New Jersey, United States

Scilex Pharmaceuticals - Overlay Sales Representative
March 2019 - November 2021 (2 years 9 months)
New York, New York

Provide support to 5 field representatives across the New York region
including Manhattan, Queens,Brooklyn, Long Island West, and Long Island
East. Responsible for maximizing awareness and sales results of promoted
products. Face-to-face interactions with key neurologist, pain management,
and primary care physicians.

East Coast Aesthetic Surgery, Inc. - Business Development Manager
November 2018 - February 2019 (4 months)
New York, New York

Forecast and meet agreed sales goals quarterly and annually

Build & manage prospective patient pipeline

Understand practice functions and how they interact

Prospect, maintain contact, present and close new accounts

Manage relationships with referral sources: Surgery centers, Dermatologists,

Medical/Surgical -Oncologists, Neurosurgeons

Interact with third party vendors: Insurance brokers, accountant, payroll

company, IT people, cosmetic product companies

Work with graphics team to create compelling, call to action promotional

campaigns that resonate with the viewer

Discuss procedures and fees with new patients; Financial planning

Schedule surgery for patients; coordinate with hospitals/surgical centers

Creating patient agenda & fee quotes that include: medical script, surgery fee

and patient checklist

European Wax Center - Operations Center Manager
August 2011 - October 2018 (7 years 3 months)
Englewood NJ

The Center Manager acts as a coach and brand ambassador to 15-20+
associates. Manager motivates staff to uphold brand values & create a one of
a kind guest experience. Management must monitor daily, weekly, monthly, &
annual performance to reach monetary goals.



Daily Operations:


Business Development and Growth Strategy
Human Resources
Administrative Functions

2014-2016 European Wax Center- Call Center Manager
Englewood, Hoboken, Fairlawn, Bayonne

Duties include quality assurance for 900 inbound/outbound calls daily
Analyzing peak time analytics reports
Toubleshooting technical issues with Chronicall software
Find resolutions to solve guest relations issues
Verbal Implementation of nation -wide promotions
Assess booking software to highlight sales opportunities,make provisional notes, and collect delinquent payments.



Business Strategy


Marketing Strategy


Operational Plan


SWOT Analysis



Human Resources


Social Responsibility


Future Plans



Financial Year
-0000
Revenue
$91,839
Cost of Good Sold
$21,557
Taxes Paid
$500
Net Income
$9,869
Total Assets
$41,704
Cash & Cash Equivalents
$13,500
Accounts Receivable
$0
Total Liabilities
$1,087
Short-term Debt
$1,087
Long-term Debt
$0

Risk Factors





Note:


The information provided is a summary only. Please review the full offering documents (Form C) for a full description of the company and offering.



You can cancel an investment commitment until 48 hours prior to the offering deadline.


$21,000

of target $20,000 - $500,000


105%
funded


$20,000

$500,000

$1,750,000

1.13% - 22.22%

Class B Membership Units

Regulation CF

30 Apr 2023

Unit Price

$100.00

Units Offered



200 - 5,000

Units Issued After Offering



17,700 - 22,500

Corporate Profile:

Wonder Wax Glam Studio LLC

New Jersey

11 Apr 2020

201-936-7451

451 2nd Street,
Palisades Park
New Jersey 07650
USA


Beauty & Cosmetics

Major shareholders: