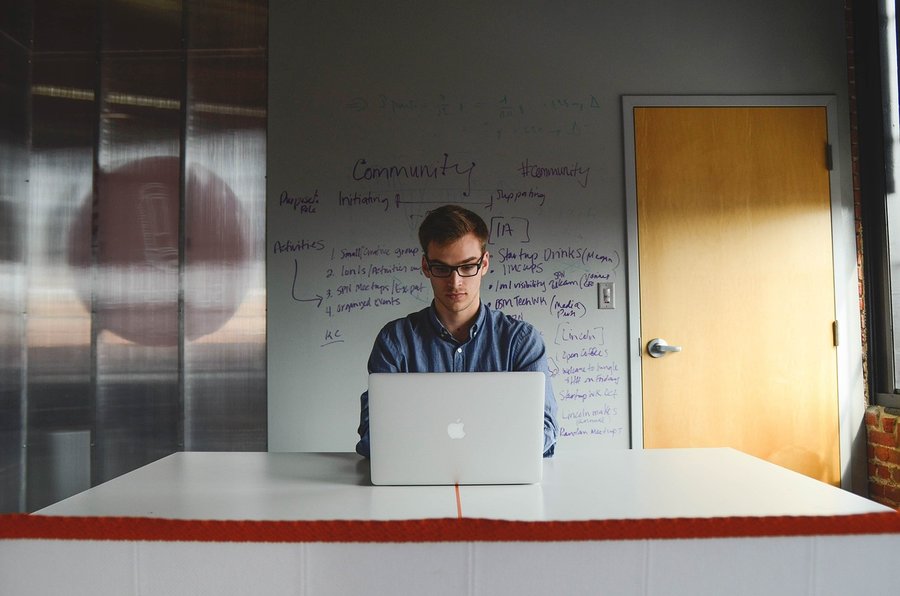 As technology advances and communication becomes easier, the ability to start and maintain a business grows more simple and manageable. Most resources a potential business owner might need can be found online or at local hubs such as libraries. Templates for business plans and pitch decks are a web search away, and crowdfunding has become a financial source for every type of entrepreneur, from app developers to artists.

Making Good Use of the Internet
There are certain prerequisites to setting up a business, but even those can be handled very easily. Entrepreneurs can confirm that a particular business name is not in use by any similar or nearby organizations by searching the Web and looking at databases run by their state and city governments. Business licenses for each state can be downloaded, and in many cases submitted, online. The IRS now offers an online application for employer identification numbers (EINs). Many other accreditations offer similar services, depending on the industry.

Social Media
Connecting with likeminded professionals is equally efficient. With social media serving as both a marketing tool and a form of contact, entrepreneurs can mold their business' image according to their own preferences and present their companies to customers and investors alike. It has never been easier for customers to contact businesses or for businesses to provide fast and customized service - but this ability can backfire, as a company's history and communications now largely exist online for all to see.

Financing and Crowdfunding
While business loans do exist for those who might choose to take on debt while establishing their companies, bootstrapped organizations - those that exist based on their revenue or the personal finances of their owners - can acquire funding online as well. "Bootstrapping" is now considered a credible way of running a business, as it shows a careful budget and a sustainable business plan when maintained over time. Crowdfunding has grown as an additional resource for these companies. In crowdfunding, organizations present their ideas and objectives to a wide range of investors, usually through an online platform. Unlike traditional business lending, these investors can include professionals, family and friends, or just strangers who are interested in a particular industry. These investors can donate small amounts over time, providing steady lifelines to young businesses.

Crowdfunding attracts investors who are interested in the business. In equity crowdfunding, investors take on a share of the business and earn a pre-determined percentage of the company's revenue. Sometimes, this equity includes a degree of decision-making, such as the ability to vote or offer opinions on the company's progress. In any case, the investors remain engaged with the company's well-being, since the value of their equity in it rises with the success of the business or falls with its failure. The facets of this owner-investor relationship have made it popular today, as the ability to communicate with businesses grows and improves.

Are You Ready?
With technology facilitating business transactions around the world, the rate of entrepreneurship has grown, with more and more individuals abandoning traditional careers to seek their own fortunes. More and more cities are embracing business ownership, and with so many business functions, from setup to funding, available online, there has never been a better time to be an entrepreneur.



Disclaimer:

This blog article (the Article) is provided by the author for the purpose of providing information to the public in the United States. It is not intended as investment advice and must not be relied on as such.

Mr. Crowd does not assume responsibility for editing or verifying the accuracy of the information contained in the Article. To the maximum extent permissible by applicable law, Mr. Crowd assumes no liability or responsibility whatsoever for any errors or omissions in the Article. Mr. Crowd does not endorse or represent the reliability or accuracy of the Article. Mr. Crowd shall not be liable for any investment decisions made based upon the Article.

The Article may contain hyperlinks to external websites or web pages for which Mr. Crowd is not responsible.

Any copyright information exists in the Article may belong to Mr. Crowd, to the author or to any other parties depending on the circumstances. Reproduction, distribution, use and/or linking without consent from the relevant parties is not permitted.

If you believe that any information contained in the Article is inaccurate, erroneous, unlawful, obscene, defamatory or infringes any intellectual property rights of a third party, please contact Mr. Crowd by email at:
cs@mrcrowd.com
.

Invest
$100
on US Startups

| | |
| --- | --- |
| Register Now | |

Success By Media LLC (SBM)


raising up to $1,000,000


| | |
| --- | --- |
| Regulation: | Regulation CF |
| Securities Type: | Membership Units |
| Share Price: | $4.00 |


to go
Organic Living, Inc (OL)


raising up to $1,000,000


| | |
| --- | --- |
| Regulation: | Regulation CF |
| Securities Type: | Preferred Stock |
| Share Price: | $0.50 |


to go
The Armored Citizen, LLC (TAC)


raising up to $1,000,000


| | |
| --- | --- |
| Regulation: | Regulation CF |
| Securities Type: | Membership Units |
| Share Price: | $1.00 |


to go