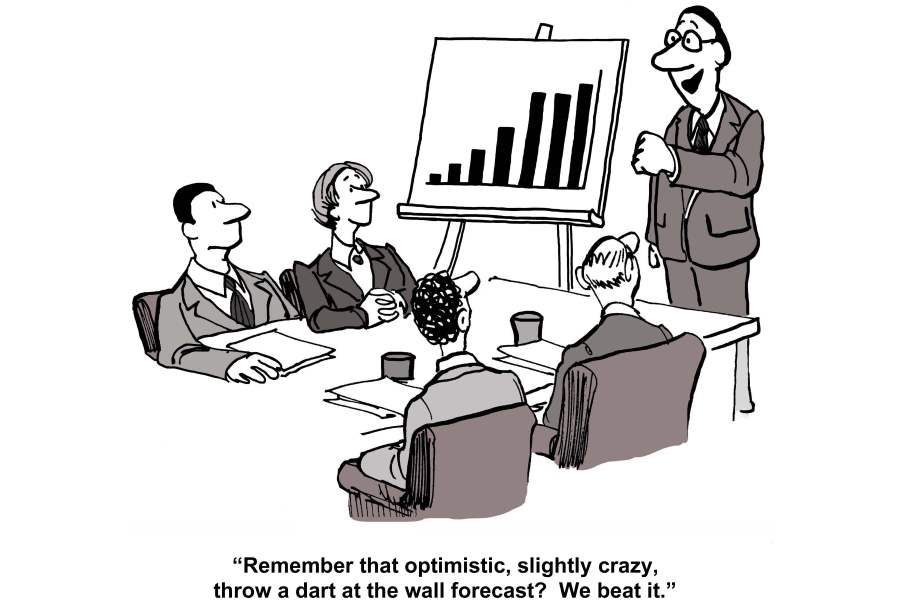 Equity Crowdfunding FAQ:


 Does equity crowdfunding require financial projections? 



At Mr. Crowd, we don't require issuers to provide financial projections. However, we require issuers providing financial statements for the past 2 years, if any. This is because, the SEC requires certain financial figures like Total Assets, Cash, Net Income for the past 2 years for a Regulation Crowdfunding / Title III securities offering [1]. 
As a general rule of thumb, we advise issuers to be cautious regarding the use of projections. This is because financial projections like projected growth, revenue or income provided to investors should be attached with additional legends and disclaimers, to safeguard themselves from misleading the investors. In fact, these legends and disclaimers which should be carefully drafted by securities attorneys.
Generally, we advise against the use of projections because of the amount of litigation surrounding it and possible issues with SEC.

[1]  An issuer must include the Form C the selected financial data for the prior two fiscal years, including total assets, cash and cash equivalents, accounts receivable, short-term debt, long-term debt, revenues/sales, cost of goods sold, taxes paid and net income. 



Disclaimer:

This blog article (the Article) is provided by the author for the purpose of providing information to the public in the United States. It is not intended as investment advice and must not be relied on as such.

Mr. Crowd does not assume responsibility for editing or verifying the accuracy of the information contained in the Article. To the maximum extent permissible by applicable law, Mr. Crowd assumes no liability or responsibility whatsoever for any errors or omissions in the Article. Mr. Crowd does not endorse or represent the reliability or accuracy of the Article. Mr. Crowd shall not be liable for any investment decisions made based upon the Article.

The Article may contain hyperlinks to external websites or web pages for which Mr. Crowd is not responsible.

Any copyright information exists in the Article may belong to Mr. Crowd, to the author or to any other parties depending on the circumstances. Reproduction, distribution, use and/or linking without consent from the relevant parties is not permitted.

If you believe that any information contained in the Article is inaccurate, erroneous, unlawful, obscene, defamatory or infringes any intellectual property rights of a third party, please contact Mr. Crowd by email at:
cs@mrcrowd.com
.

Invest
$100
on US Startups

| | |
| --- | --- |
| Register Now | |

Success By Media LLC (SBM)


raising up to $1,000,000


| | |
| --- | --- |
| Regulation: | Regulation CF |
| Securities Type: | Membership Units |
| Share Price: | $4.00 |


to go
The Armored Citizen, LLC (TAC)


raising up to $1,000,000


| | |
| --- | --- |
| Regulation: | Regulation CF |
| Securities Type: | Membership Units |
| Share Price: | $1.00 |


to go
Organic Living, Inc (OL)


raising up to $1,000,000


| | |
| --- | --- |
| Regulation: | Regulation CF |
| Securities Type: | Preferred Stock |
| Share Price: | $0.50 |


to go
Fragrance of Heaven LLC (FOH)

raising up to $1,000,000


| | |
| --- | --- |
| Regulation: | Regulation CF |
| Securities Type: | Membership Units |
| Share Price: | $20.00 |


to go
GEMSS North America, Inc. (GNA)


raising up to $1,000,000


| | |
| --- | --- |
| Regulation: | Regulation CF |
| Securities Type: | Common Stock |
| Share Price: | $2.00 |


to go