Course 2:

Risk of Investing in Crowdfunding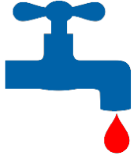 Illiquidity

Equity crowdfunding involves investment in private companies. Since there is no readily available secondary market or public stock exchange for the sale of shares purchased through equity crowdfunding, it may be difficult or even impossible to sell your securities purchased from equity crowdfunding. Furthermore, investments made in a Title III crowdfunding transaction can't be resold for a period of one year and there may be some other restrictions on the resale of the securities. You may not always be able to cash-in the shares you own in a private company quickly or for equal value of what you invested.


Risk of losing all of your money

Investments in early-stage and growth-focused businesses could result in a 100% loss of capital as, according to statistics, most of these businesses failed. You could also end up losing your entire investment if you have invested in fraudulent companies.


Risk of dilution and limited voting rights

Purchasers of the securities offered may be entitled no voting rights and therefore they are not entitled to exert influence in the affairs of the company or the composition of its board of directors. Purchasers of the securities offered may also be entitled no anti-dilution rights (other than proportionate adjustments for stock splits and similar events) and therefore future equity financings may dilute their ownership percentage in the issuer. As a result, the value of your investment may be diluted if more shares are issued and many start-up businesses undergo multiple rounds of funding.


You may not receive any dividends

If you invest in shares in a business, there will be no guarantee that income in the form of dividends will be paid.


Returns may take years to (or never) materialize

Return on equity crowdfunded business may take many years to materialize. In many cases, equity may not ever accrue to the investor. Management may deviate from the business plan, or could be out of its depth when trying to scale up the company. Over time, this may lead to capital erosion rather than wealth creation.
Important:
You should only invest in equity crowdfunding as part of a diversified investment portfolio.
Previous Course

Next Course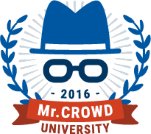 Back to the University Frontpage